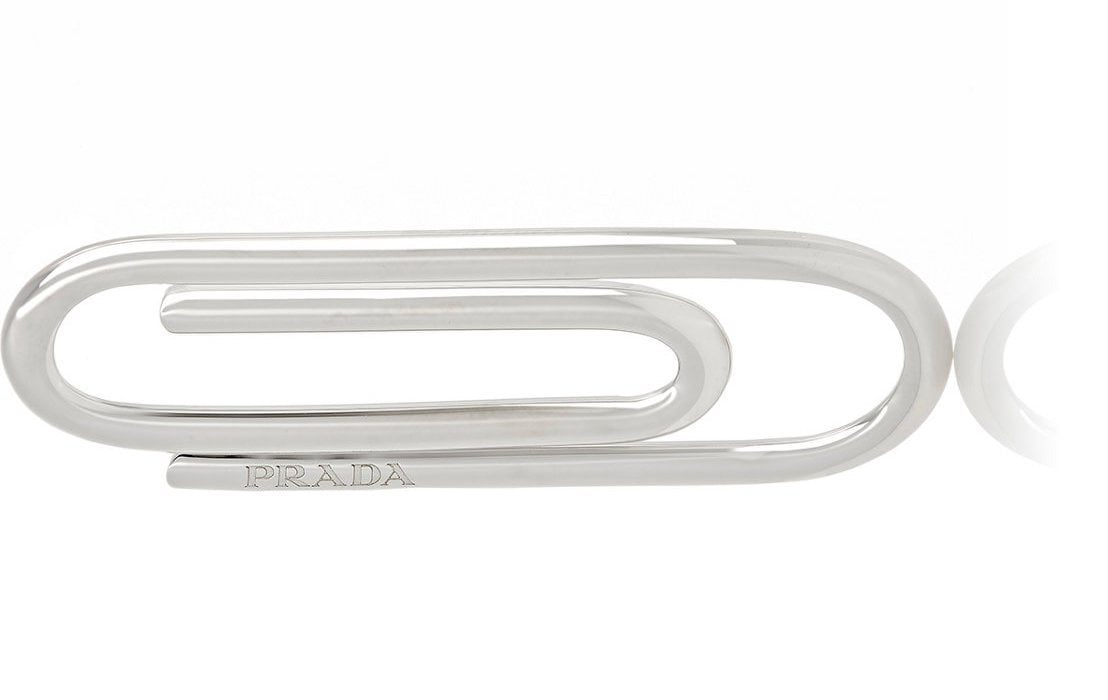 It seems as though every few months, we're graced with a new fashion item that has an absurd price tag for no apparent reason — like that $2,145 Balenciaga bag [1] that bore an uncanny resemblance to the Ikea Frakta bag. Oh, and let's not forget those $800 oxford shoes [2] that were purposely distressed and covered in paint splatters.
The latest addition to this always-growing list of outrageously expensive yet mundane fashion products has us wanting to rip our hair out like never before. Prada is selling a "paperclip-shaped money clip [3]" for a whopping $185. Yes, seriously. After buying it, you might not even have enough cash left in your wallet for it to hold.
Now available for purchase on the Barneys website, this accessory is made in Italy with polished sterling silver. It measures 6.25 cm in length and 2.25 cm in width, so it's literally the same exact size as the normal paperclip you'd buy at an office supply store. The only difference is that this one has the signature Prada logo etched into it.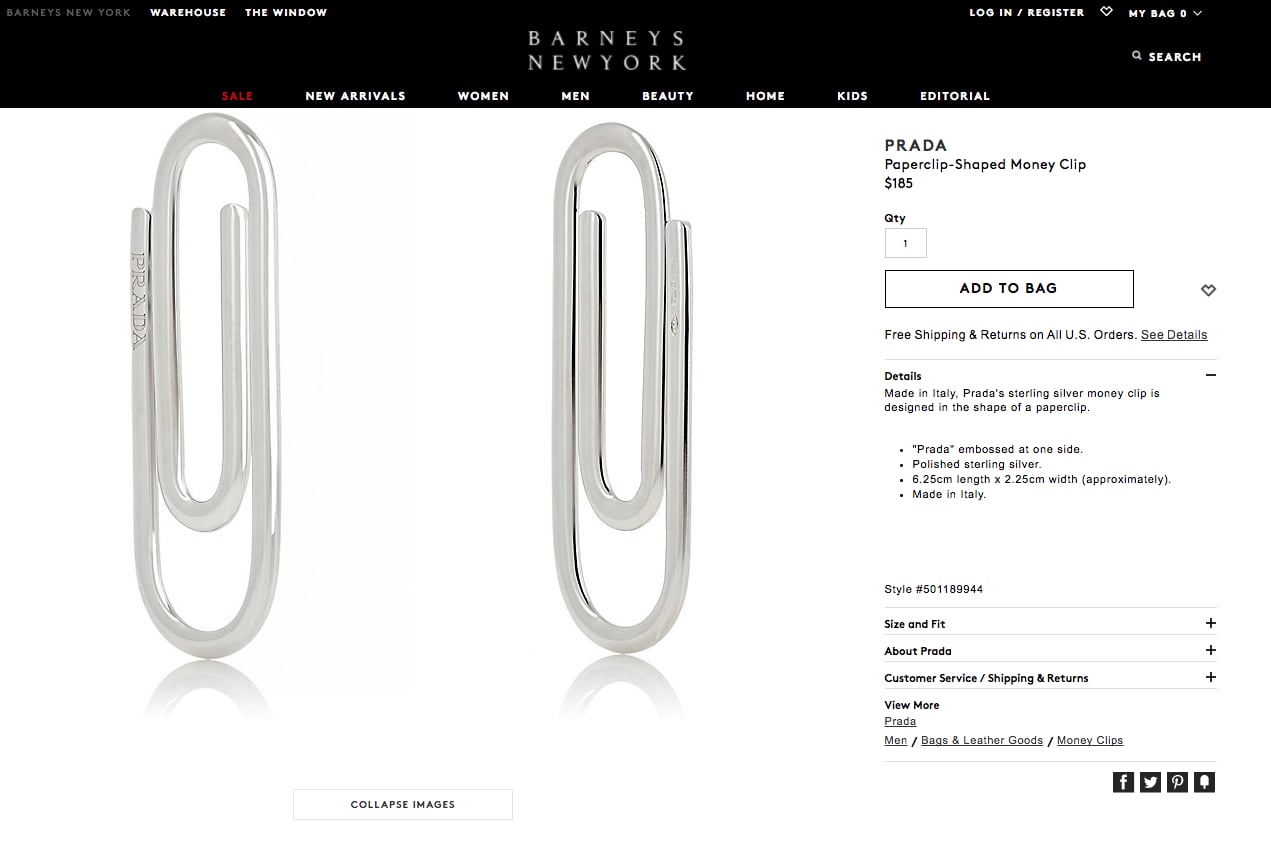 Hey, on the bright side, if $185 is a tad out of the question for you, Barneys is also offering two other options for the more affordable price of $150 — one that looks just like the Prada one, minus the logo [4], and another that's made with a twisted-metal design [5] if you're feelin' fancy. (If these tickle your fancy, you can spend that $35 you saved on something else equally as superfluous, like a pair of those clear plastic Topshop jeans [6].)
Unless this paper clip literally promises to hold my entire life together, I want nothing to do with it. Sorry, Prada, but I think I'll stick to spending two bucks on a pack of 100 Office Depot paper clips instead. On the other hand, if you're already obsessed, just scroll down to shop this masterpiece of an apparatus.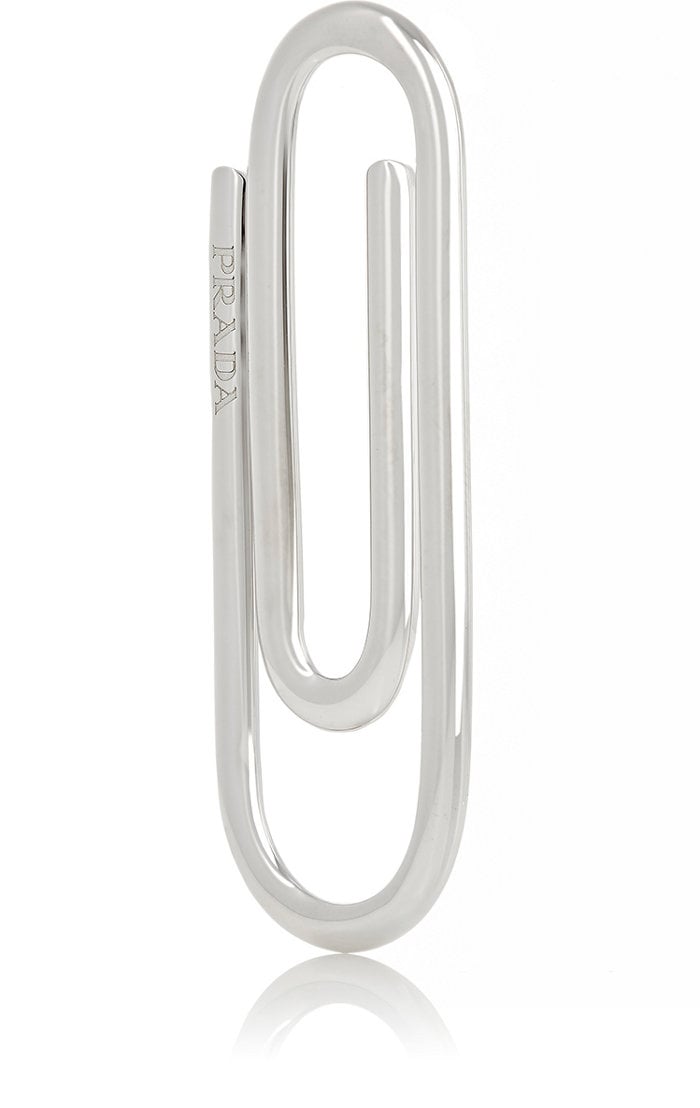 Prada Paperclip-Shaped Money Clip [7] ($185)