Prada Launches Jewelry Collection
Prada Jewelry: It's Coming Next Month!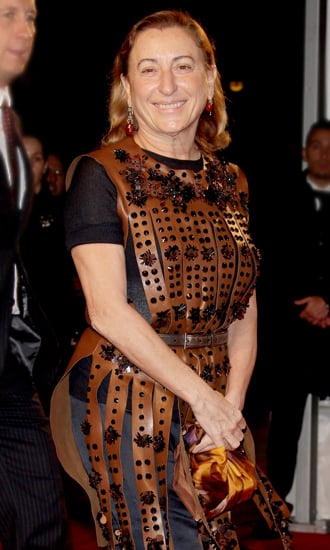 Lucky magazine got the scoop on an exciting new development at Prada. We're thrilled to share this fabulous story from our friends at Lucky!
Hot on the fiery heels of her acclaimed Spring 2012 show, Miuccia Prada has another trick up her sleeve. The renowned designer is launching a capsule collection of jewelry this November.
The line will include a full range of bracelets, necklaces, brooches, and rings created from the brand's trademark materials like fur, gems, and animal skins. WWD reports that "the different styles span from a rock 'n' roll glossy crocodile bracelet to opulent, sparkly pendants embellished with colored gems or resin roses." Prices will start at $488.
So . . . we know what will be topping our gift lists this season. Are you already lusting for a piece of Prada, too?
For more fashion and style from Lucky, here are more Lucky stories.
Related links:
Vena Cava's New Shoes For Tenoversix
Polka-Dot Extravaganza