Prada spearheaded the bold stripes trend for Spring. If you're looking for something just as eye-catching, but without the hefty price tag, check out these similar inspired picks from OnSugar blog Fashion Project9.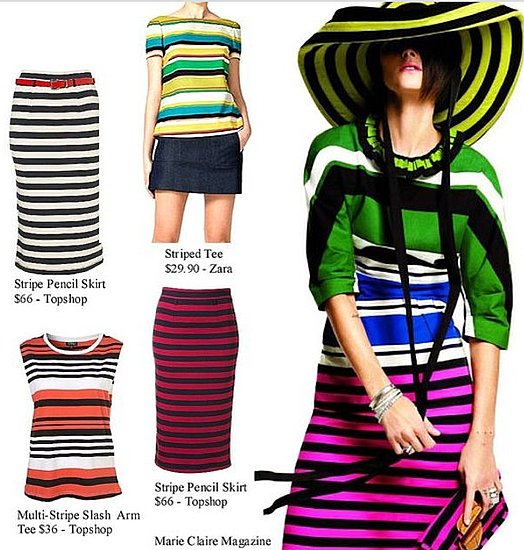 Prada's stripes from the Spring 2011 collection are all the rage. The popularity of stripes is going on into summer. There are stripes everywhere. Stripes are not a new design element, but Prada's use of them was really innovative. See The Color of Spring post for more examples. If you'd like to imitate the Prada striped look on a budget, all striped garments that you choose should have crisp stripes (no wavy lines and not variegated in color) and you want to look for tops or dresses with an extended shoulder line. Topshop has some adorable striped pencil skirts and a selection of tops that fit the bill. Also, Zara has a selection of clothing that very closely resembles (perhaps too closely) the Prada Spring collection.- Annamarie
Want to see more? Click over to Fashion Project9 and start following OnSugar blog Fashion Project9 or start your own blog now. We may just feature you on Fab!