Preppy Nerd Trend For Fall 2011
What I Want Right Now: Nerdy Fashion
We adore our friends at Lucky for great shopping tips and cute style, which is why we're thrilled to present this fab story from the Lucky blog!

Admittedly, I'm a huge nerd. I'm freakishly good at video games. There's not a history exam that I won't ace (partially because I have a photographic memory, but I am really into world history), and I'm often drawn to the nerdiest of sartorial trends. As luck would have it, geek was a major theme on the Fall runways. Aside from showing you my favorite dorky pieces for Fall, I'd also like to persuade you that nerds come in all forms — sometimes they're cooler, hotter, and trendier than you'd think. So, scroll through to see my chic revenge.


"Hadley Sweater," $98, Jcrew.com
Get a preppy sweater, and layer it up dorky style! Take a pastel pullover and throw it over a collared shirt (with the collar popped): so '80s high school movie, so perfectly dork-a-rama. This look is back. For me, it never went away, but I won't take credit for resurrecting it. Unless Jenna Lyons saw me on the street and decided to base her entire Fall collection on my look. Could be?
Keep reading . . .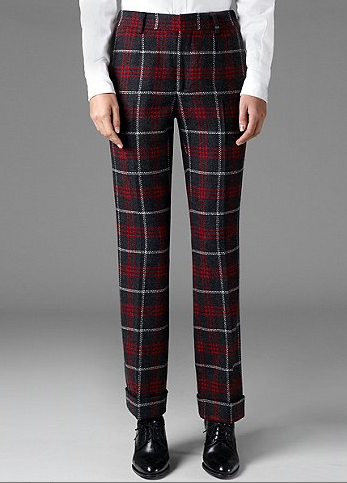 Plaid trousers, $140, Brooksbrothers.com
These pants are going to make all of my gay boyfriends jealous. I love the exaggerated oversize plaid. Clearly, this look is not about holding back.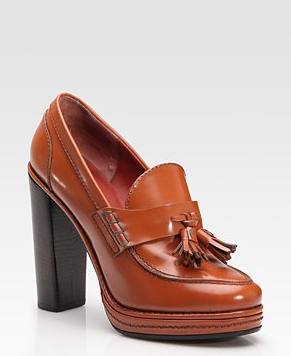 Stacked heel loafer, $390, Marc by Marc Jacobs, Saks.com
If you're not wearing a heeled loafer, are you really living? Here's a really pretty pair that won't cost you a month's rent. Also, I give Marc by Marc props for perpetuating this trend season after season. (Nonrelated sidenote: Will Marc go to Dior?? Cray Cray!)
For more fashion and style from Lucky, here are more Lucky stories.
Related links:
City Shopping Guide: Santa Fe
Avril Lavigne Is Showing Her Kohl's Line at New York Fashion Week