Not your average royal, Princess Diana spent her days as a doting mother and humble humanitarian — all while looking impeccably chic. Long before enviable fashion plate Kate Middleton [1] rose to prominence, Diana reigned supreme in all things grace and glamour by exuding endless amounts of charisma — it's no wonder she was dubbed "The People's Princess." Her perfectly tailored dresses and statement-making coats were exquisite in their own right, but it was Princess Di's colossal collection of fascinators that took her timeless style to new heights. From bow-detailed creations to polished pill box hats to ornate plumed toppers, she knew that creating illustrious ensembles could be accomplished at the drop of a hat.
In honor of the British beauty, we are celebrating her eternal style with a look back at some of her most fabulous toppers.
Futuristic Fashionista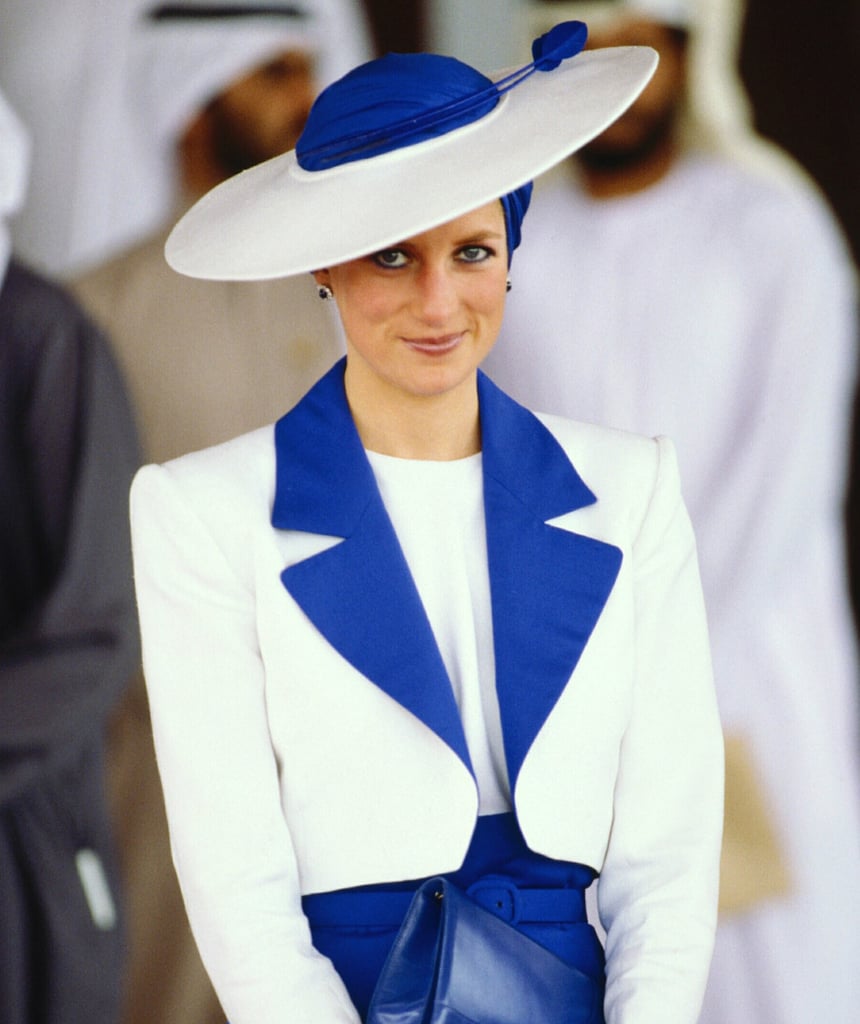 Princess Diana looked absolutely flawless in a white and cobalt pairing, complete with a turban-inspired topper, while touring Dubai in March 1989.
Ravishing in Red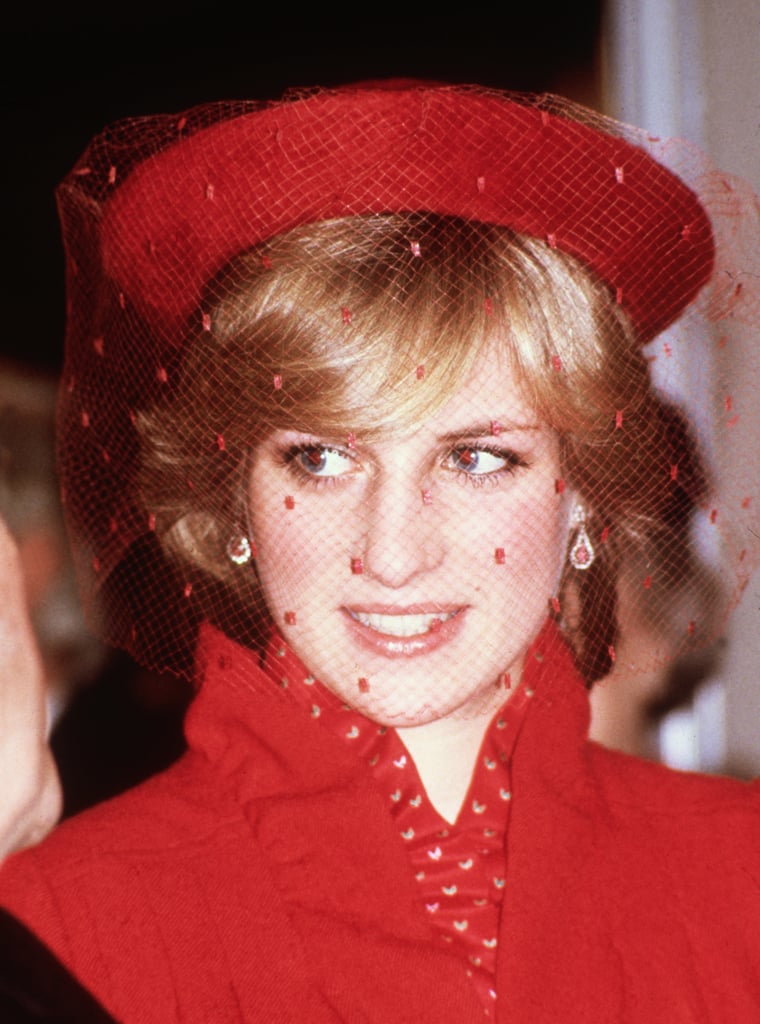 Diana strolled around Guildford Cathedral in a structured red coat and fierce fascinator during a December 1981 visit.
Blushing Beauty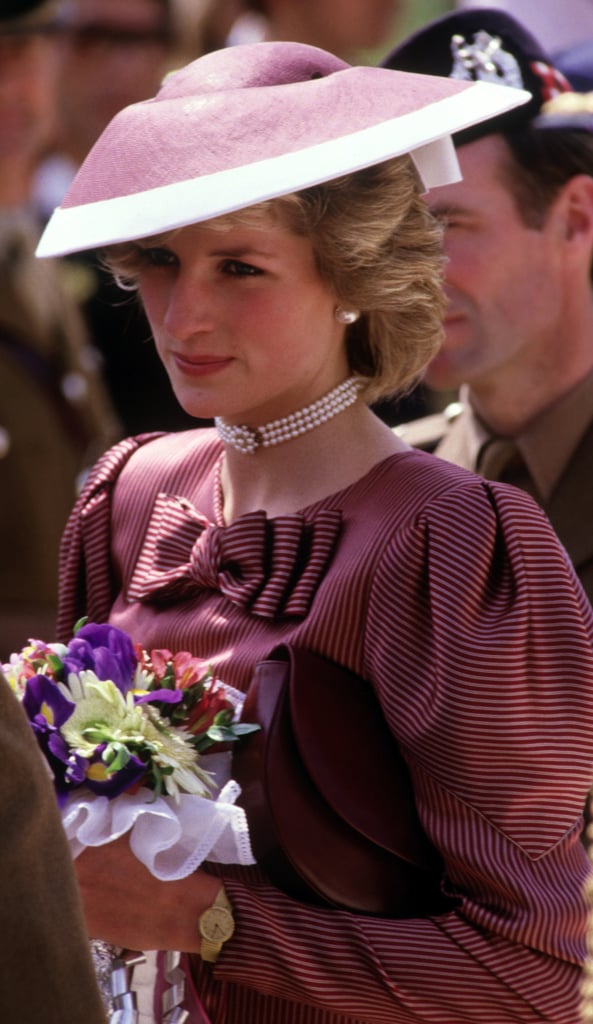 The Princess of Wales was picture perfect in a violet Fredrick Fox saucer hat and classic pearls during a 1985 visit to Anzio, Italy.
Monochrome Muse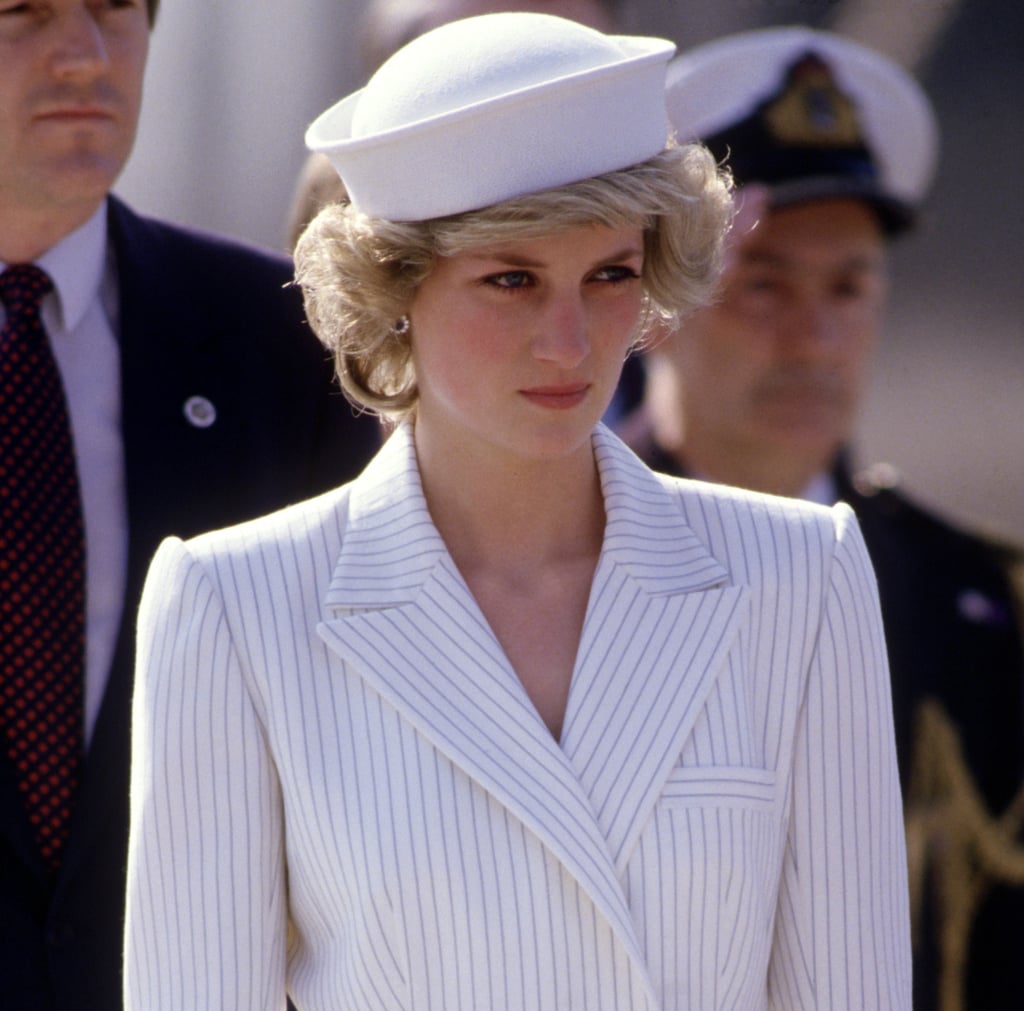 Princess Diana went all white for a tour of the navel base in La Spezia, Italy in April 1985.
Tartan Trendsetter
The princess was all smiles in a tartan jacket, velvet bow-trimmed fedora, and matching pearl set in March 1985.
Spanish Influence
Diana topped her houndstooth jacket and Victorian blouse with a cordobés in Germany in 1987.
Blue Belle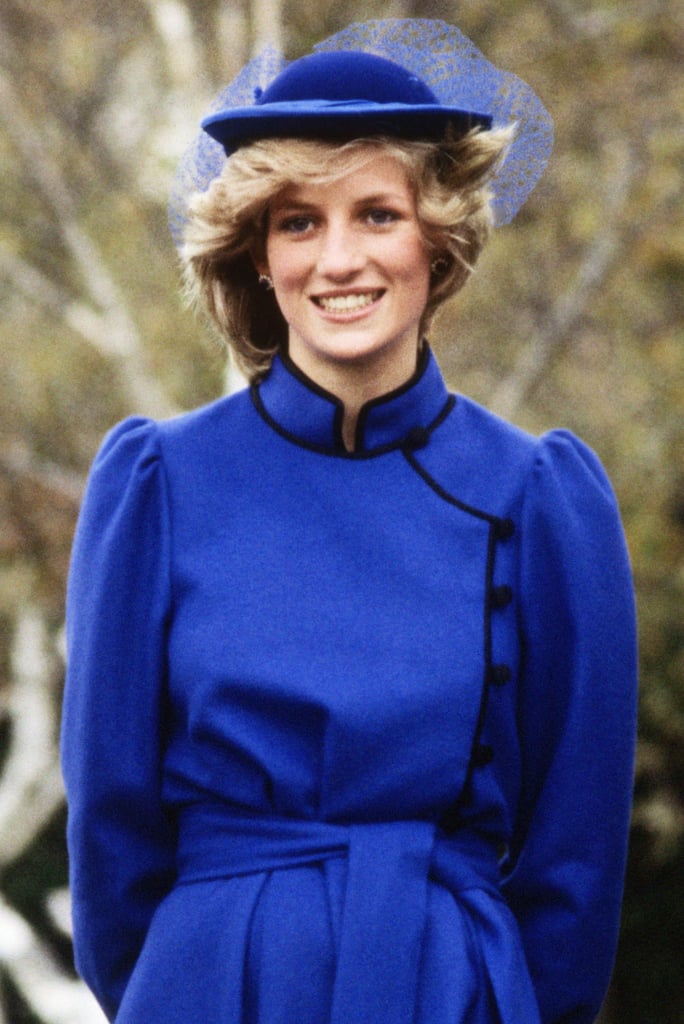 The princess streamlined her cobalt outfit with a coordinating fascinator for an April 1983 photocall at Wanganui Collegiate in New Zealand.
Pretty in Pink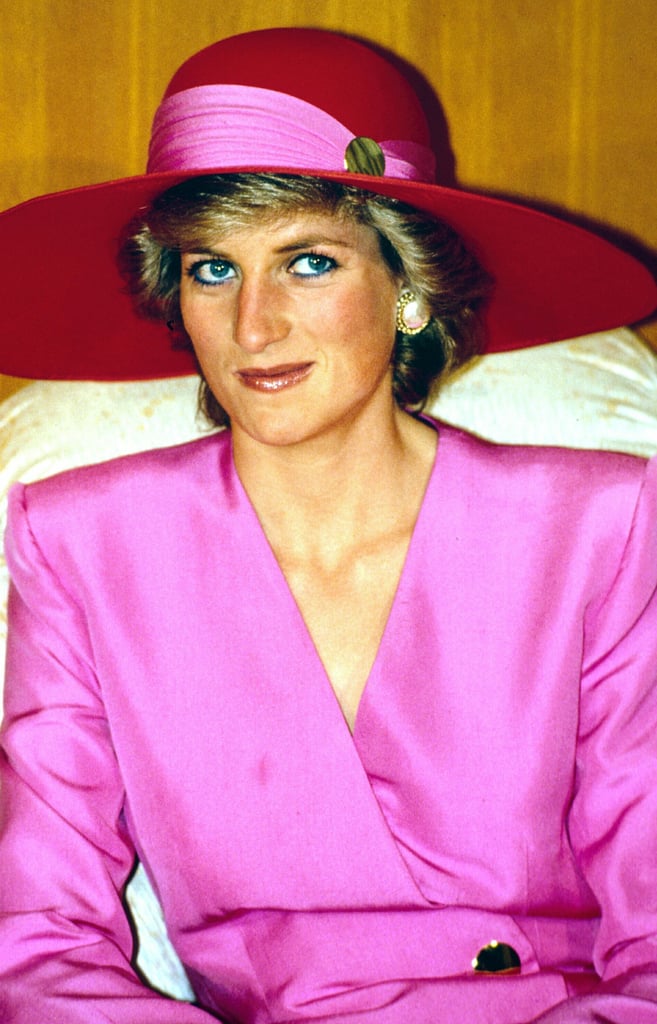 During a March 1989 official visit to Abu Dhabi, Diana Princess of Wales polished off her hot-pink double-breasted blazer with a red-and-pink wide-brimmed hat.
Luxe Lady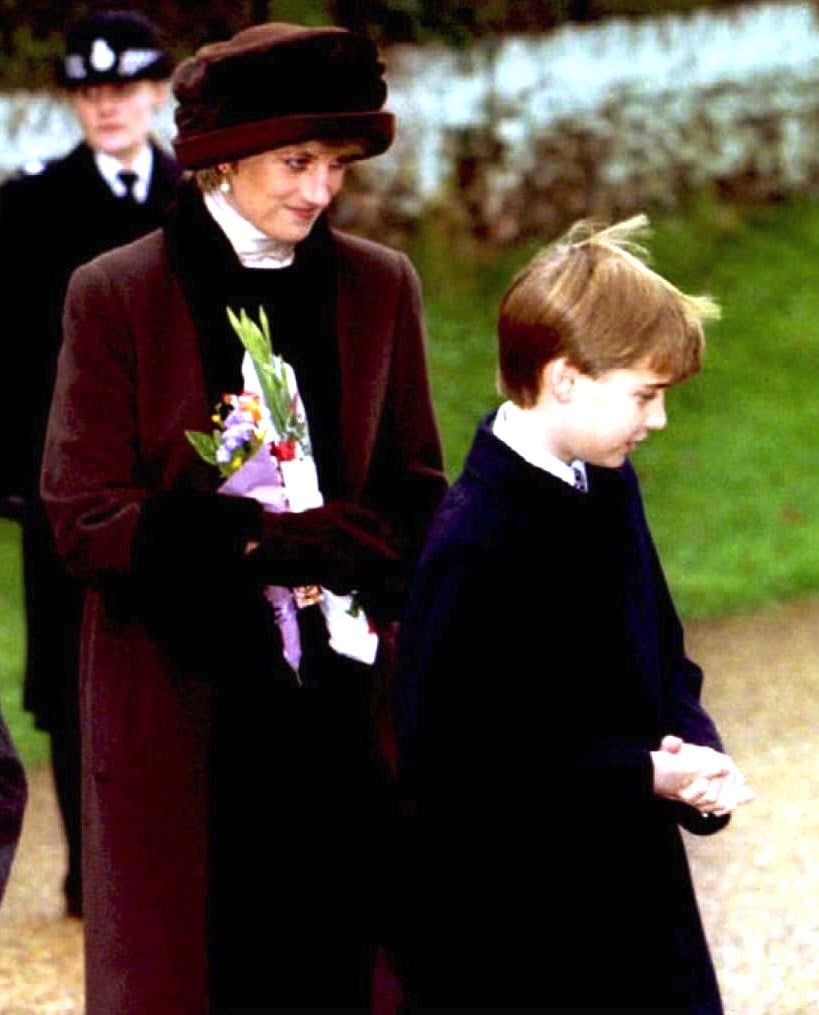 Diana bundled up on Christmas Day 1994 in a long chocolate coat and luxe fur ushanka while leaving St. Mary Magdalen's church with Prince William.
High Fashion on the High Seas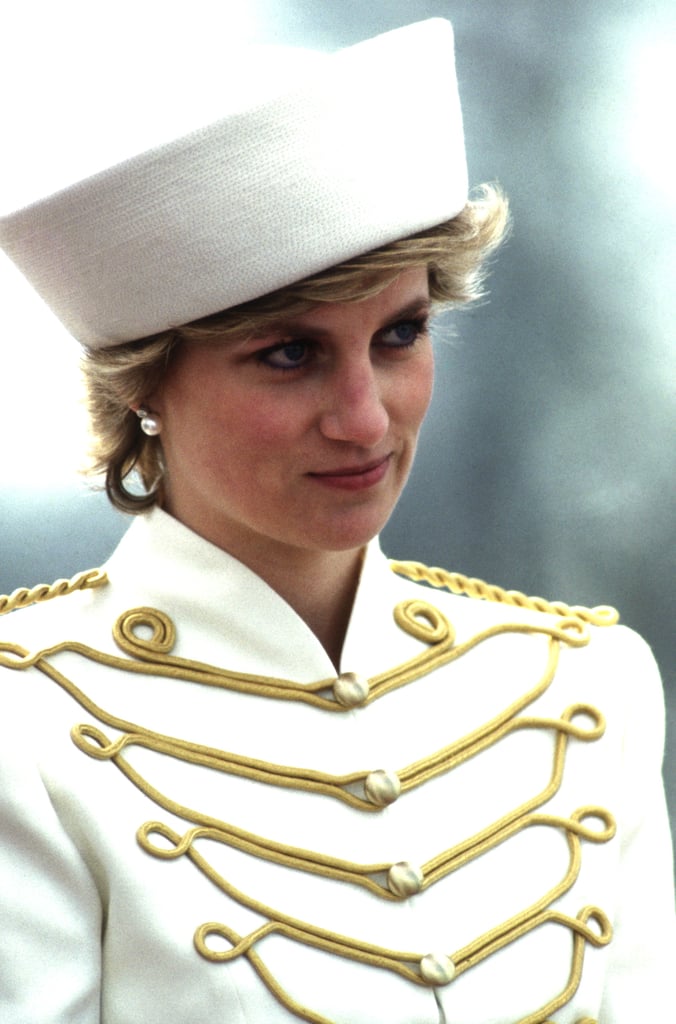 In April 1987, the princess paired her military jacket with a white sailor hat at the Sovereign's Parade at the Royal Military Academy in Berkshire, England.
Royal Crush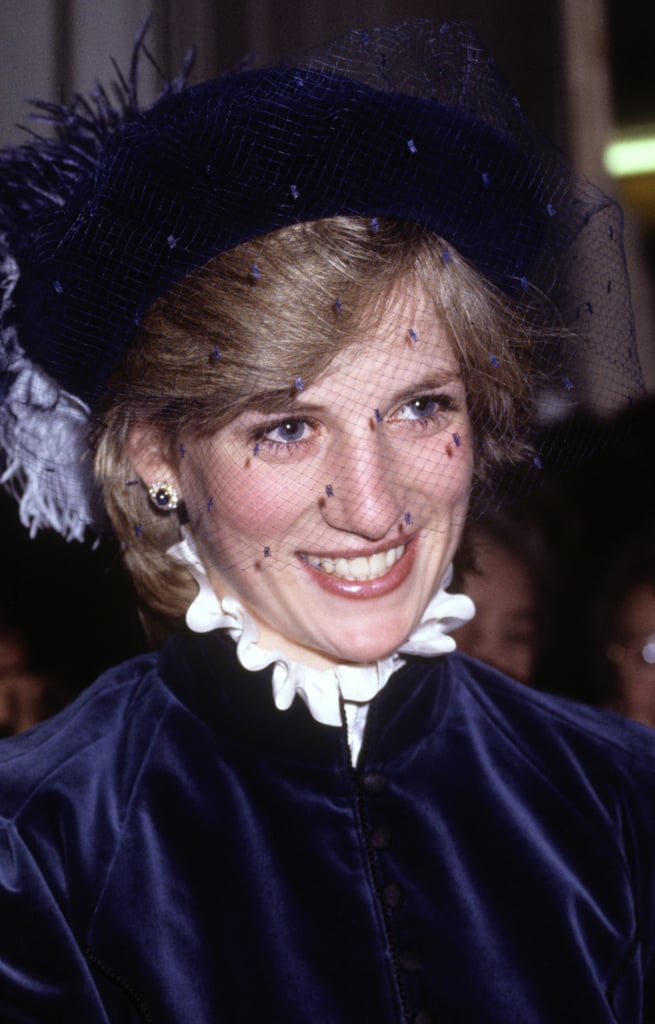 The princess beat the Winter blues in a royal blue ensemble, sapphire earrings, and a feathered-and-netted fascinator during a December 1982 visit to London.
Mellow Yellow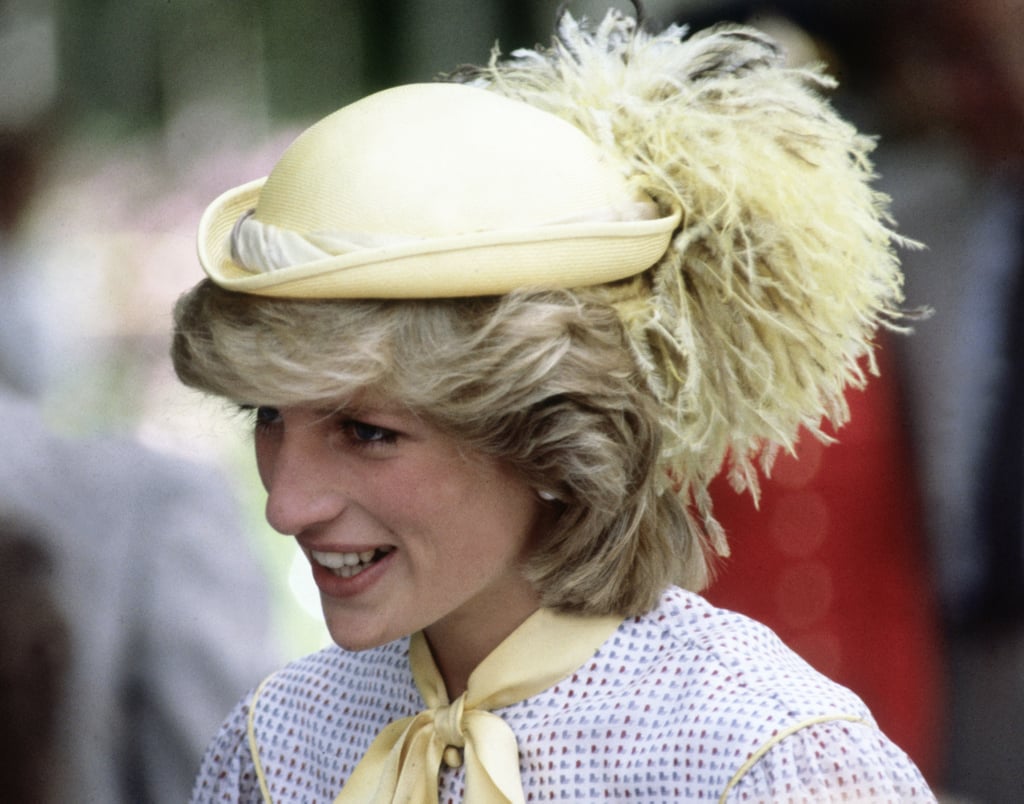 The Princess of Wales topped her Summerside ensemble with a pastel yellow plumed hat in June 1983.
Emerald Elegance
While exiting Buckingham Palace in June 1987, the queen looked lovely in her cobalt combo, but it was Princess Diana who stole the show in an elegant emerald ensemble, complete with a statement topper.
Dalmatian Duo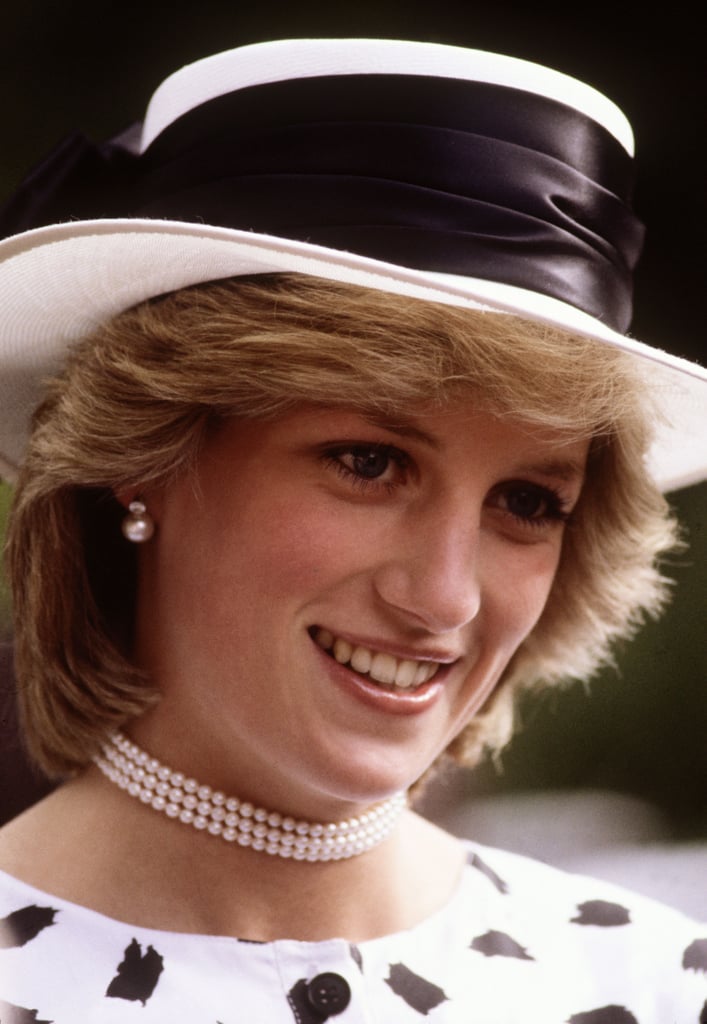 For an April 1983 garden party in Auckland, New Zealand, Diana proved black and white is anything but boring.
Plumed Princess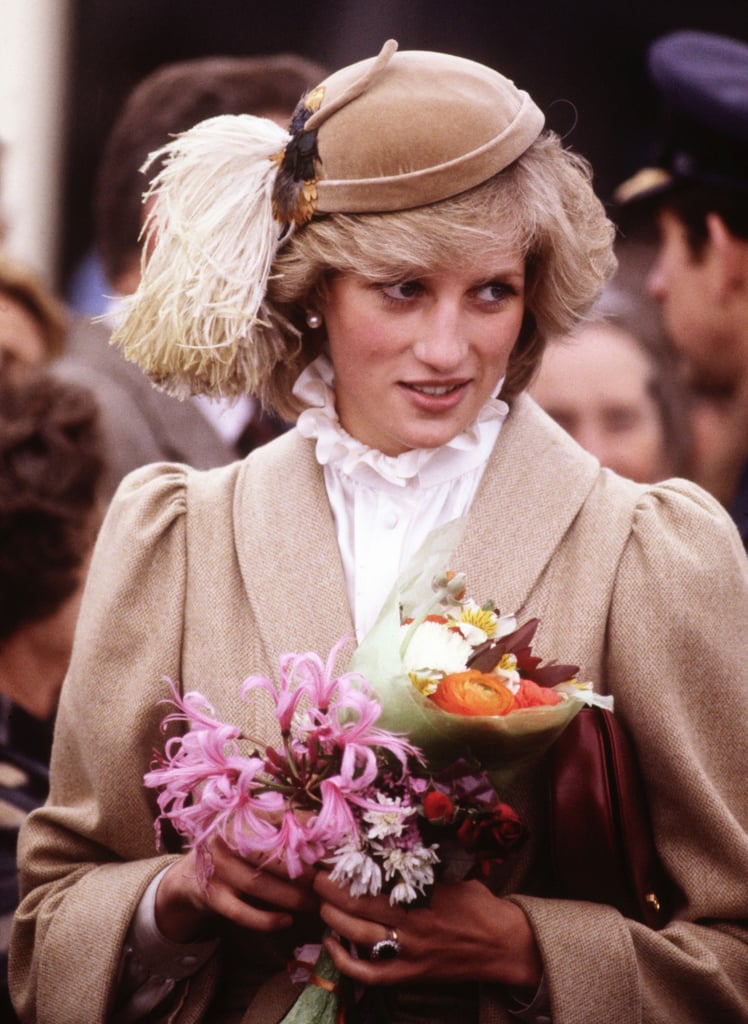 The Princess of Wales was fairytale ready in a plumed hat, ruffled blouse, and tweed coat in Christchurch, New Zealand, in April 1983.
Lady in Red
Princess Diana coordinated a red suit jacket and bow-trimmed beret during a November 1987 trip to Berlin.
The Bee's Knees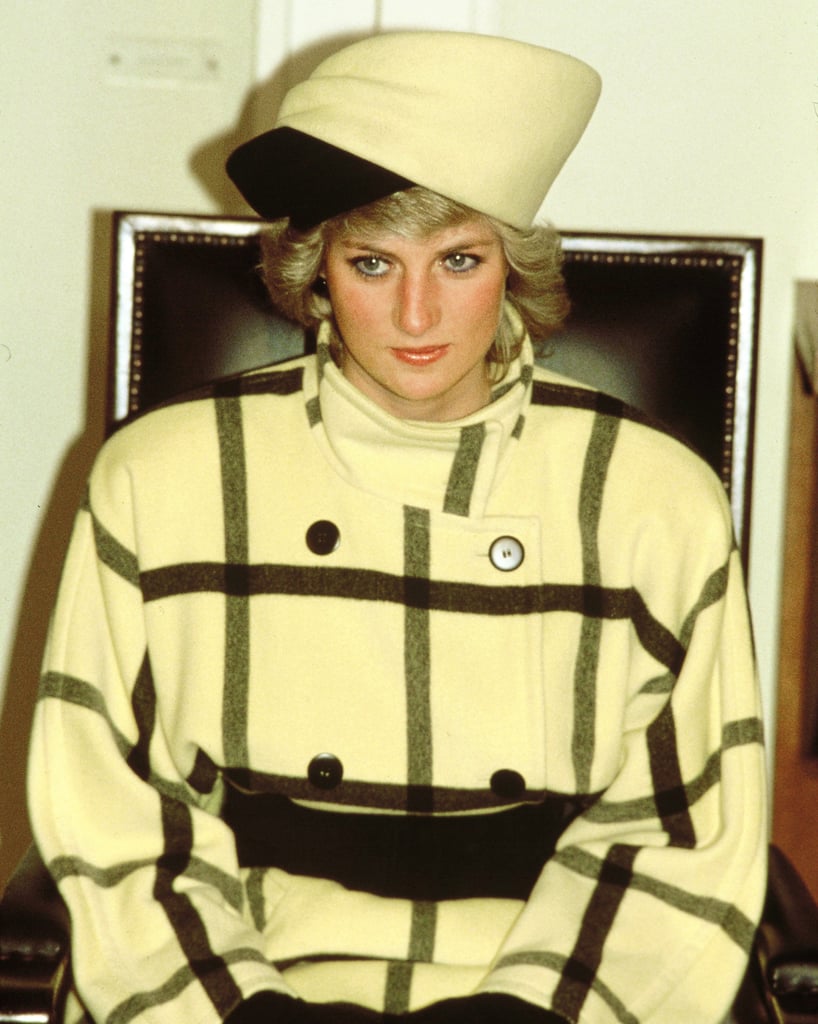 The Princess of Wales matched her creamy yellow coat with a black-and-yellow geometric topper in December 1989.
Wrapped With a Bow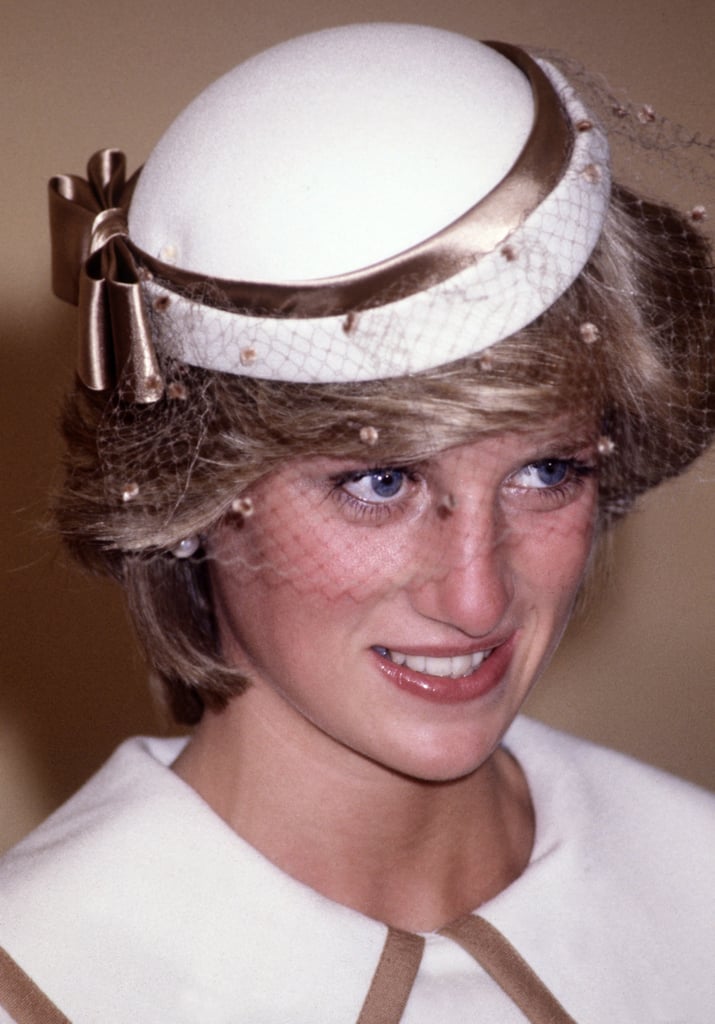 Diana, Princess of Wales, oozed Old Hollywood glamour in a two-toned fascinator complete with embellished netting and a satin bow on a visit to Cranmer House in Canterbury, Kent.
Lovely in Lavender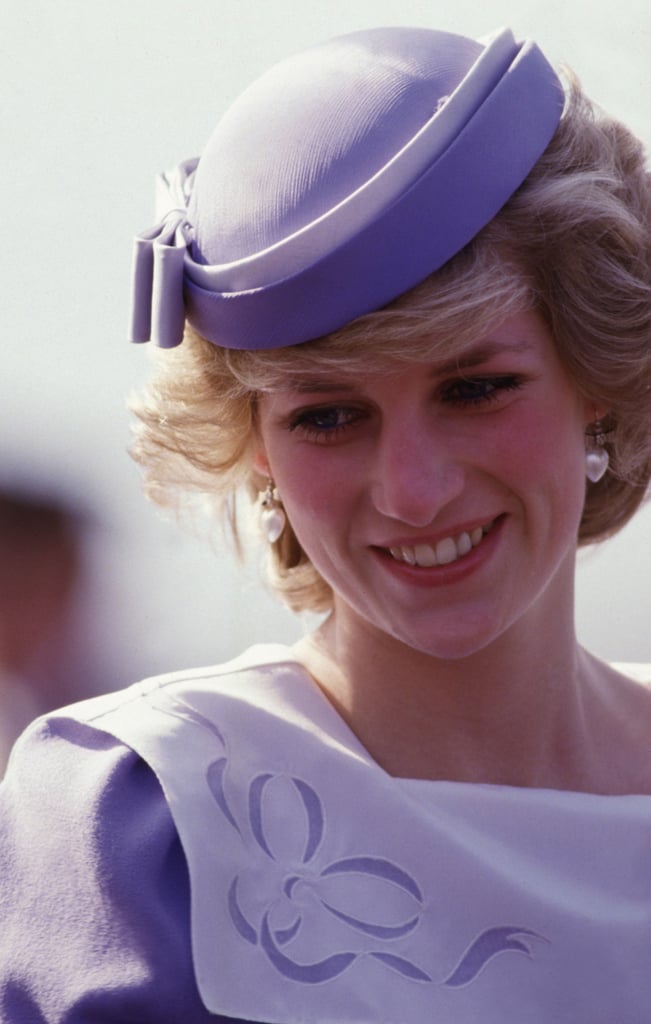 The princess put on her Sunday best in a lavender dress and stacked topper during the royal tour of Italy in April 1985.
Chic and Chivalric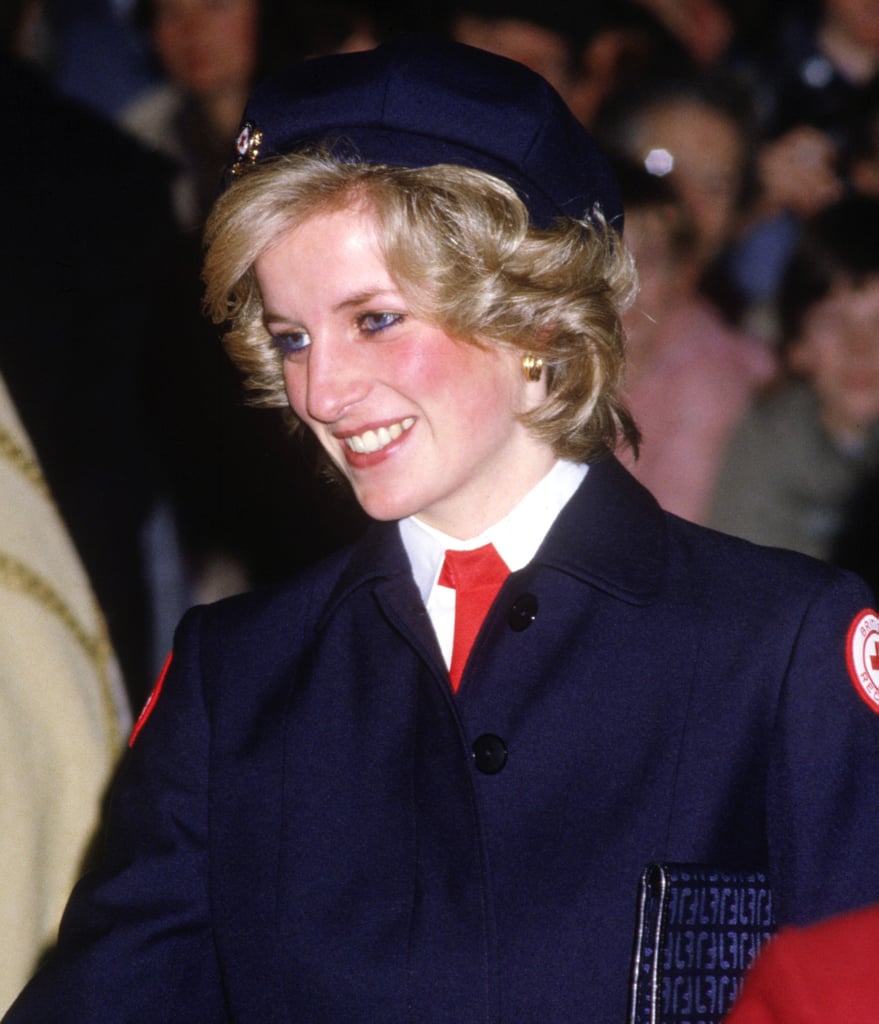 Diana, Princess of Wales, donned a British Red Cross uniform while visiting the Red Cross Carol Service in Bristol, England, in December 1994.
Derby Darling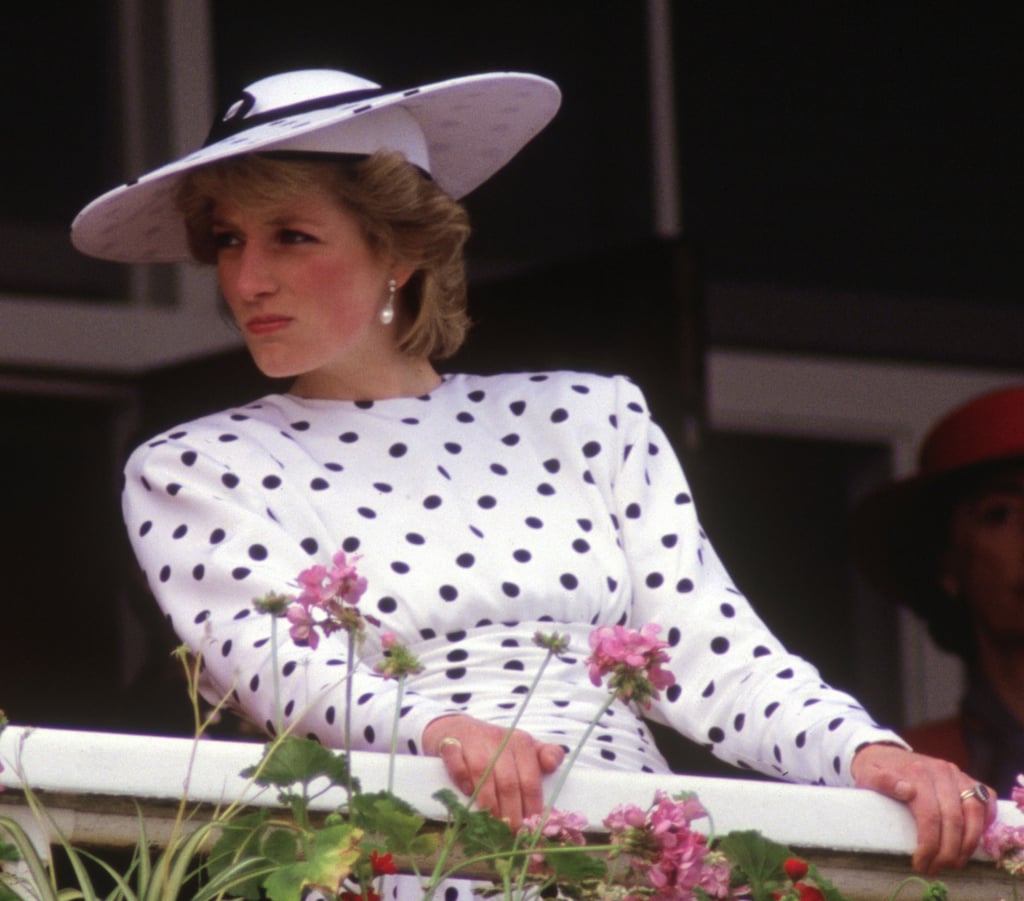 Diana doubled up on polka dots at the 1986 derby at Epsom racecourse in Surrey.
Travel Style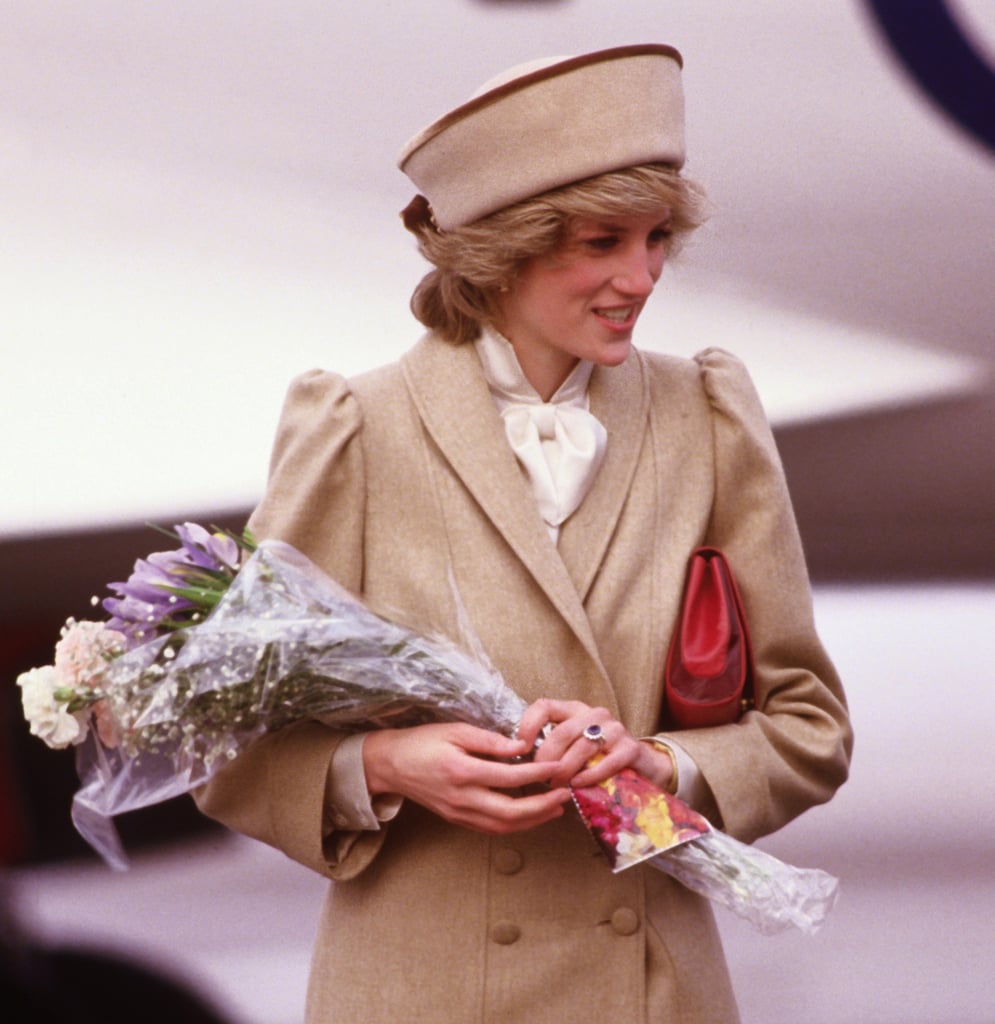 The princess showcased a light-hued palette — camel coat, creme tie-neck blouse, and camel-trimmed pill box hat — while arriving at the East Midland airport in February 1985.
Red, White, and Beautiful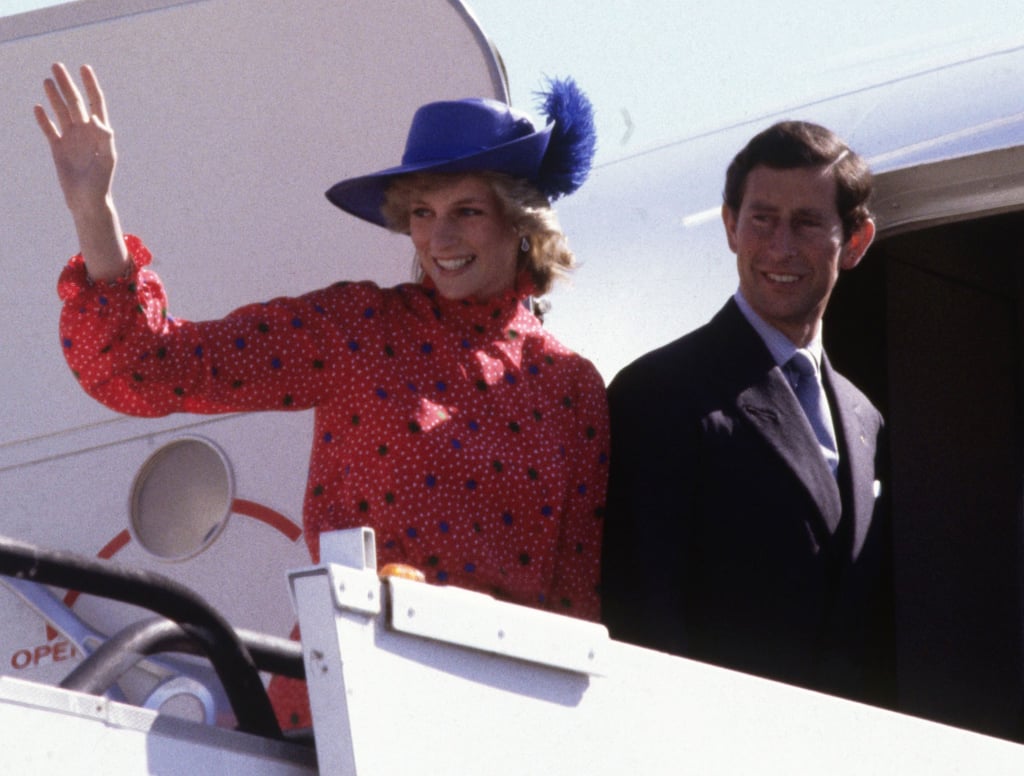 We salute the red, white, and blue combo Diana wore at the Melbourne airport in April 1983.
Stars and Stripes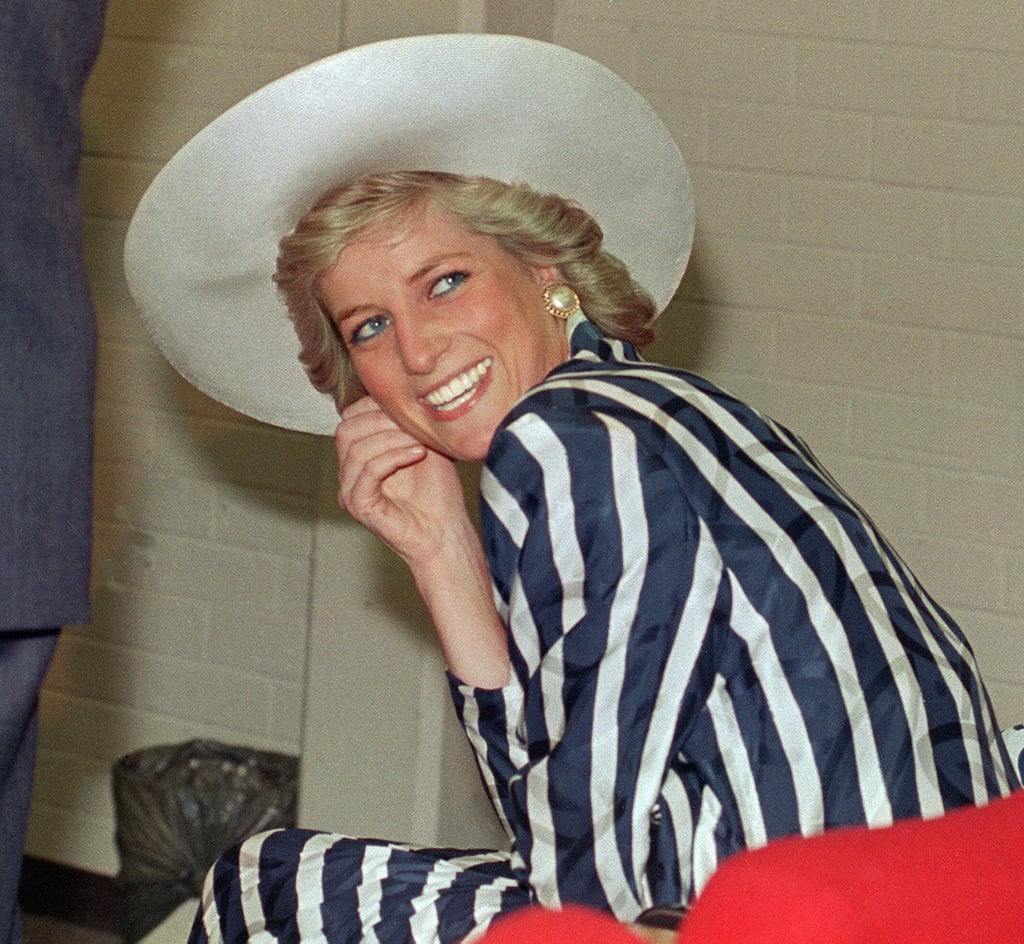 The princess accessorized her navy-and-white striped style with a pristine white panama hat in January 1988.
Pink Lady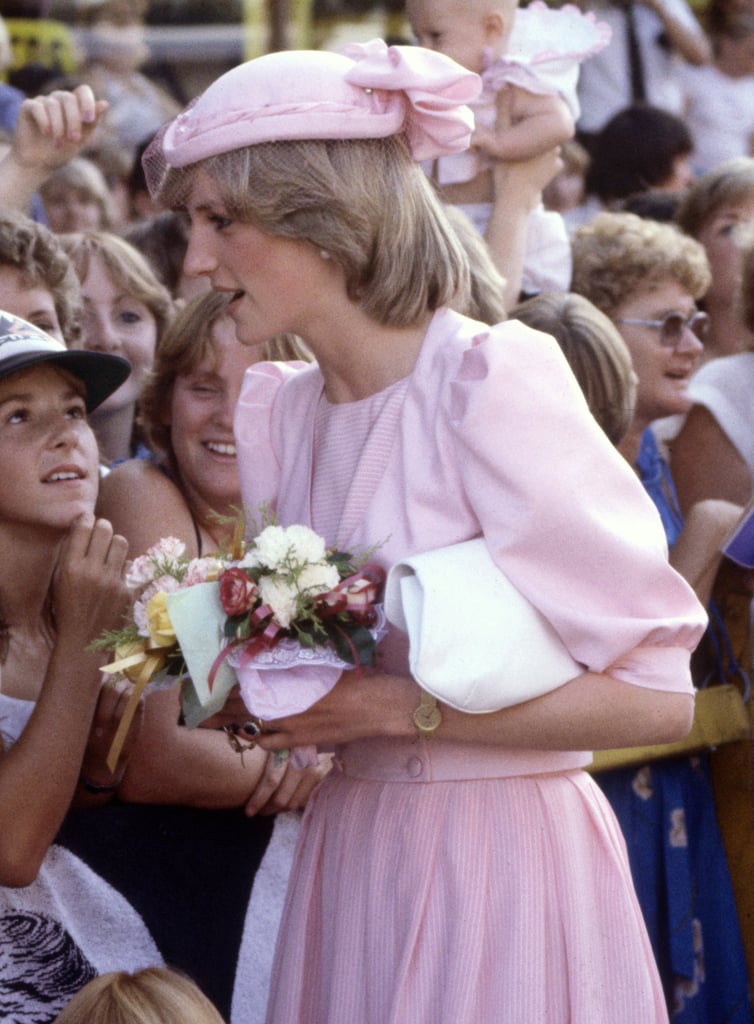 The soft netting and ruffle detail of the Diana's pastel pink fascinator was the icing on her ladylike look in Australia 1983.
Suited Up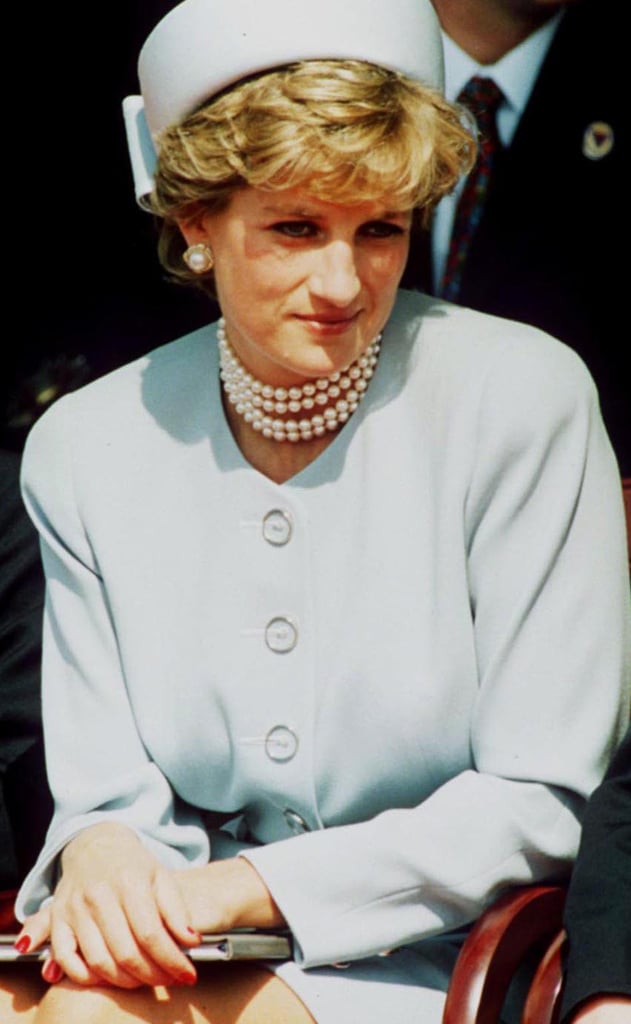 Diana, Princess of Wales, buttoned up in a baby-blue suit, strands of pearls, and a bow-accented pill box hat in London.
Out of This World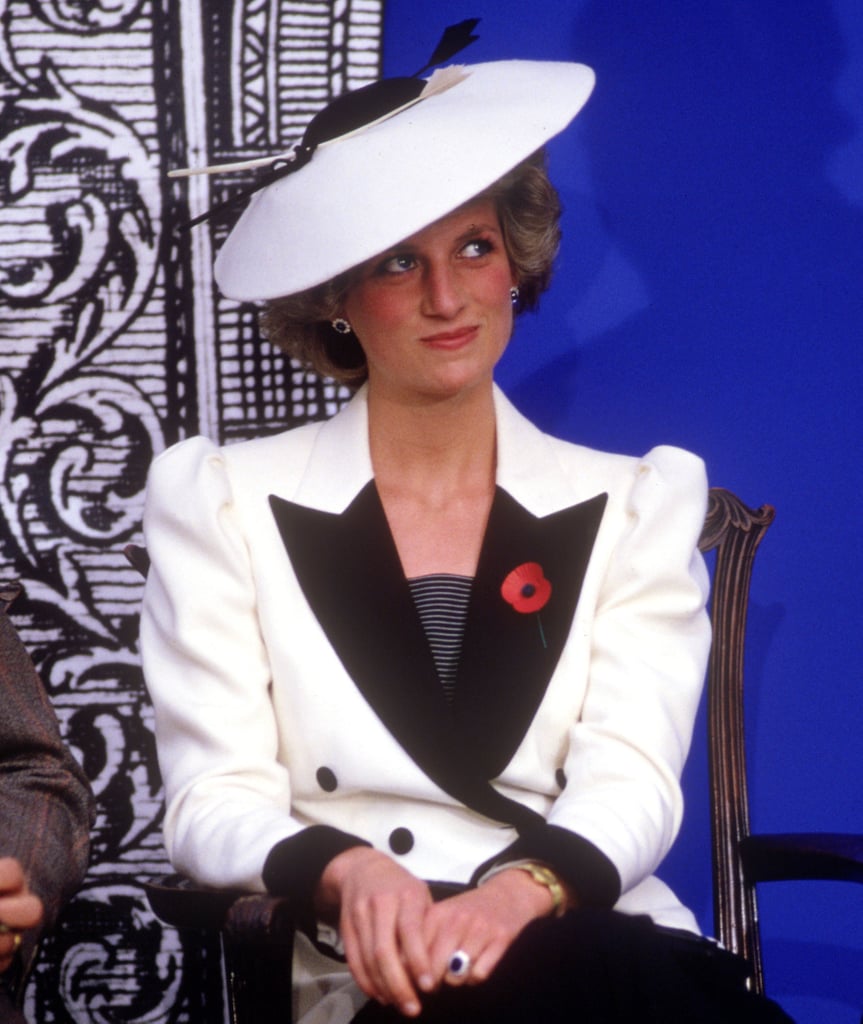 Diana hit a fashion high note in November 1985 donning a black and white ensemble, complete with matching saucer hat, at the National Gallery of Art in Washington DC.
Spring Siren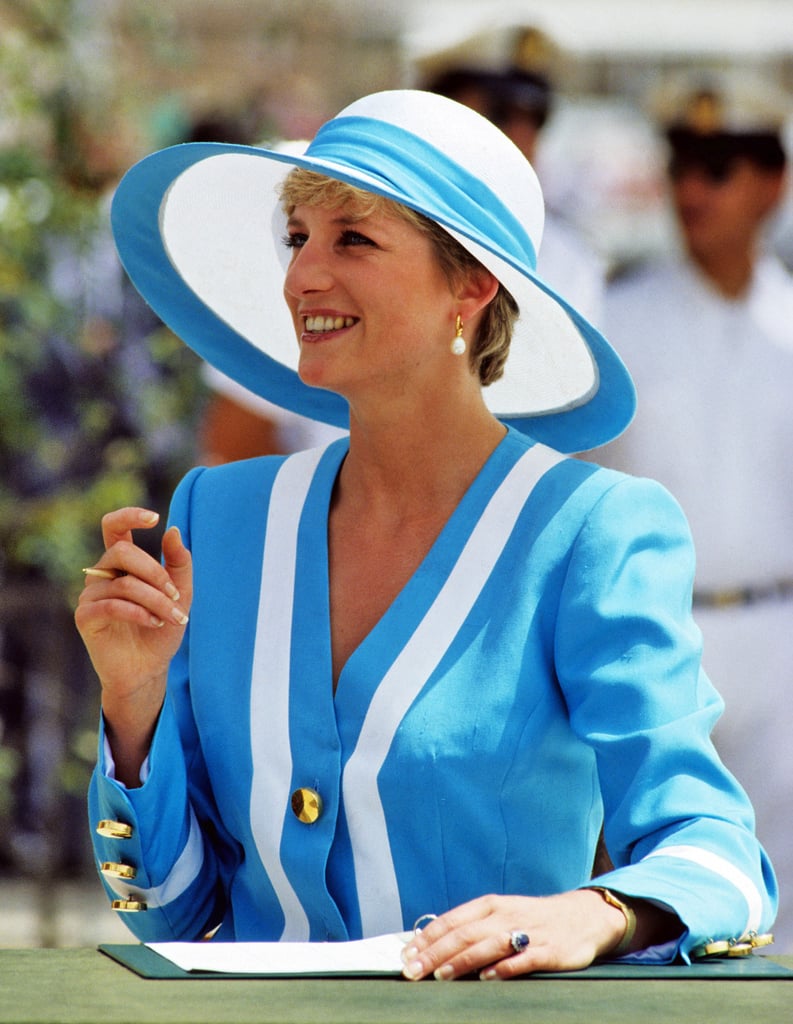 Styling a bright turquoise suit set and equally chic wide-brimmed hat, the princess looked picture perfect during a May 1992 visit to Egypt.
All About the Accessories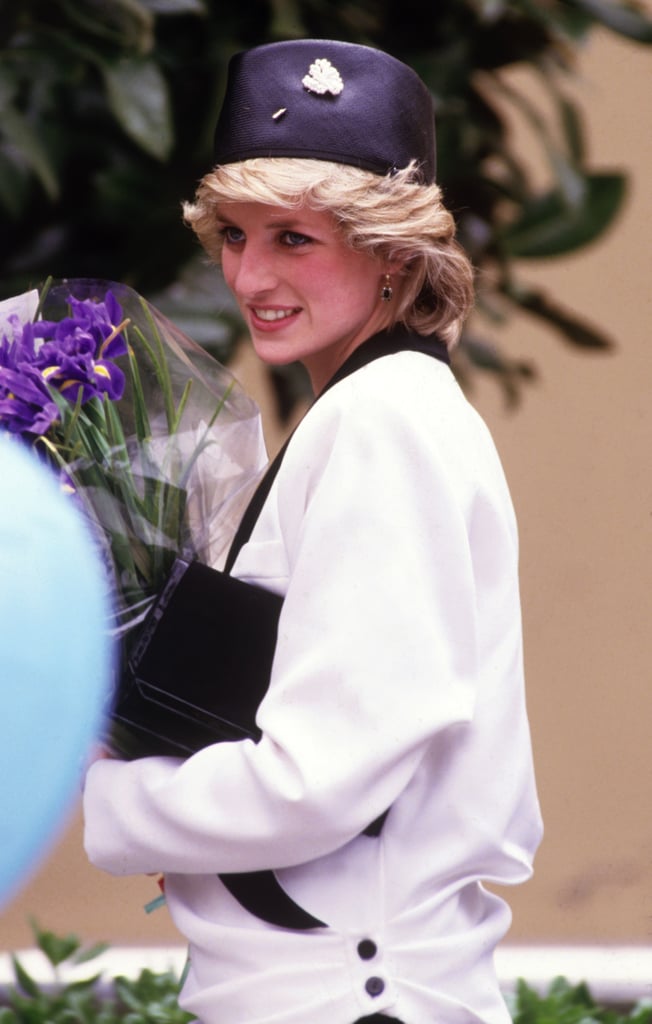 Diana donned a black quilted side cap, adorned with a gold brooch, during a visit to the children's hospital in Rome in April 1985.
Purple Passion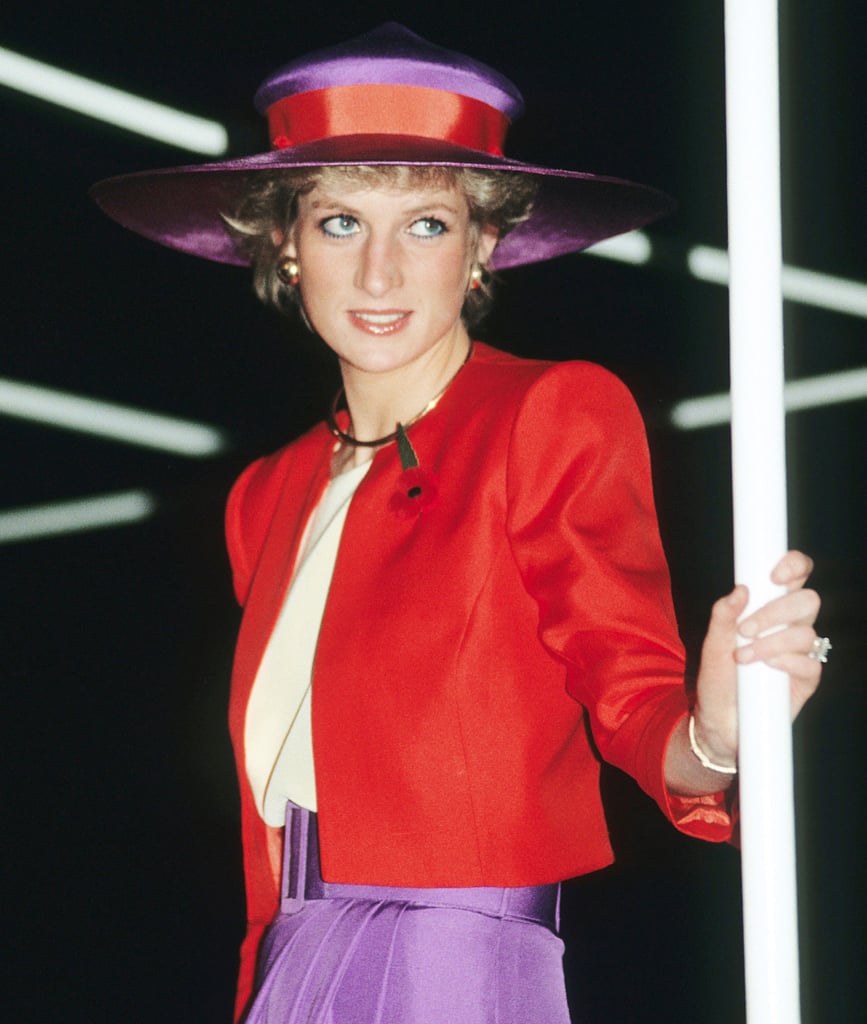 Princess Diana chose a high-wattage red and purple palette for a 1989 trip to Hong Kong.
White Knight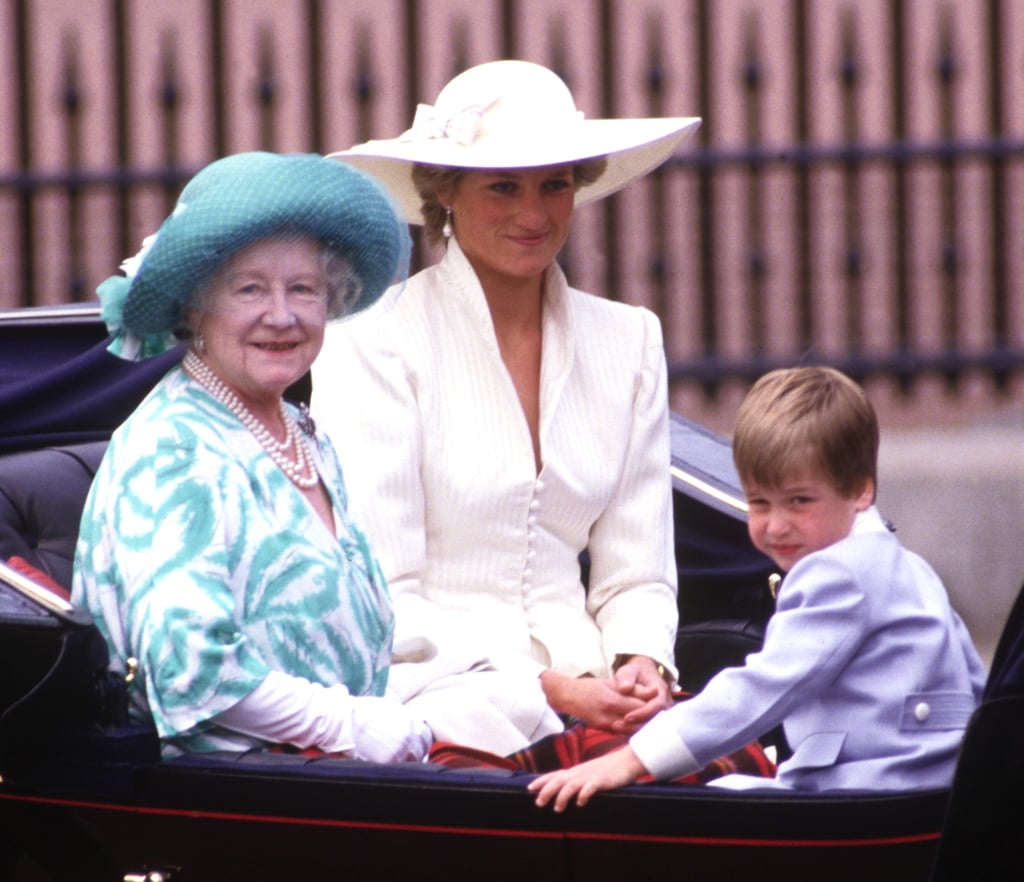 Diana exuded grace and glamour at the Trooping the Colour ceremony with the queen and Prince William in 1987.
Pretty in Pink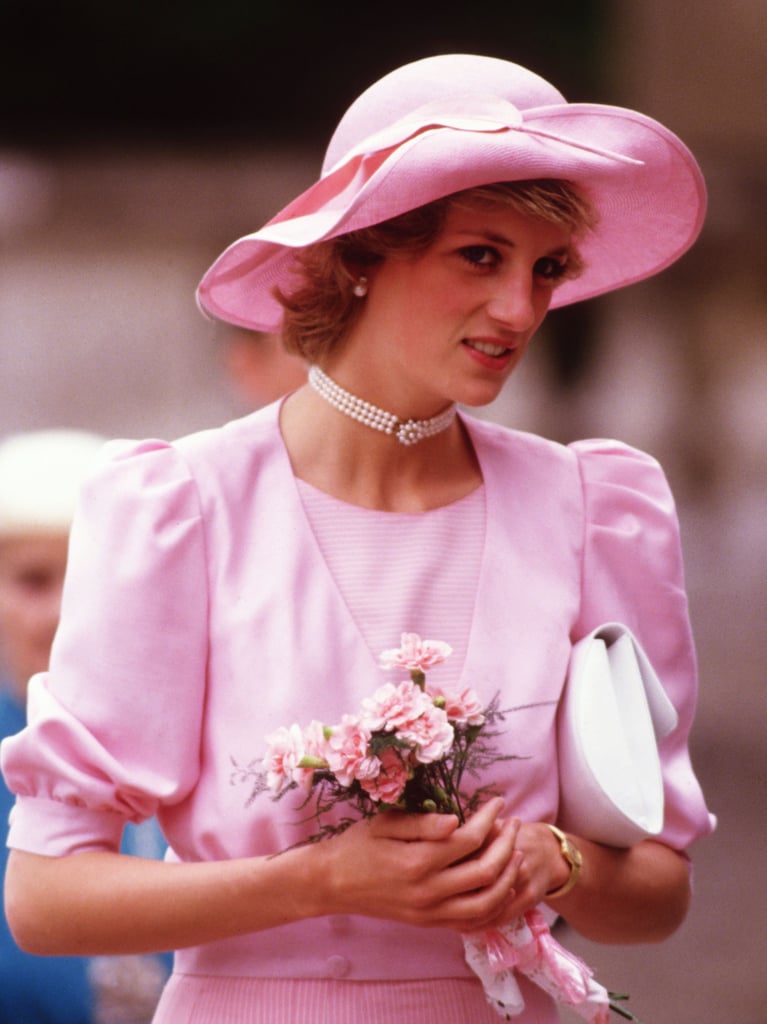 During a June 1985 trip to Tetbury, England, Diana was the epitome of grace and glamour in a pink-on-pink pairing and matching hat.
Sleek and Chic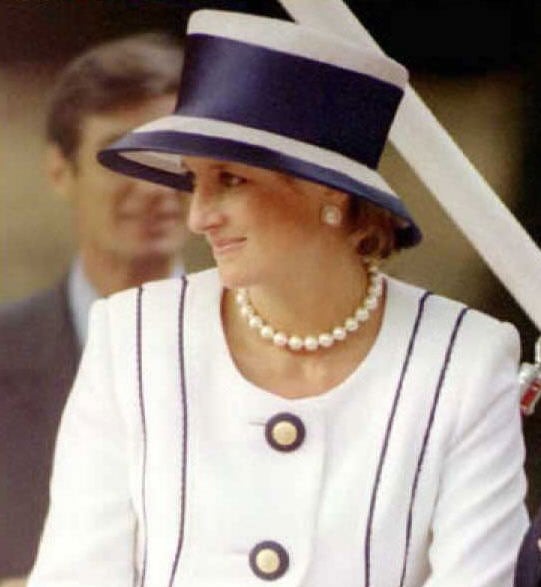 Princess Diana topped her Summer suit with a navy and white bucket hat while sitting outside Buckingham Palace on VJ Day in August 1995.
Calling All Fashion Connoisseurs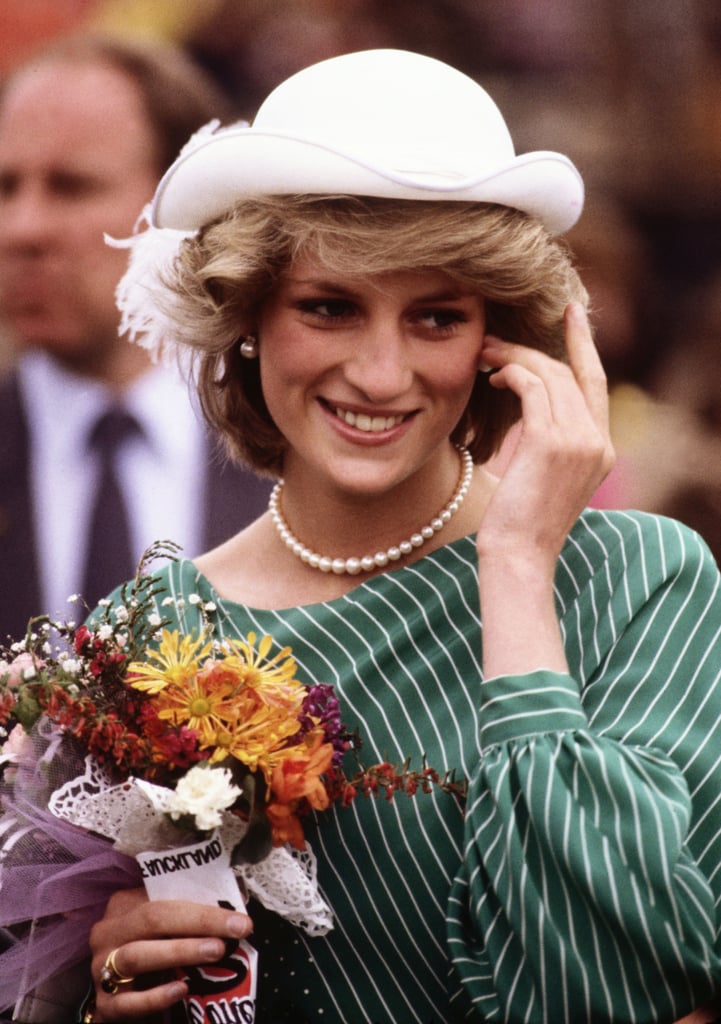 The princess took her striped Auckland, New Zealand, look to new heights via a white plumed hat and model pearls in April 1983.
Little Red Riding Haute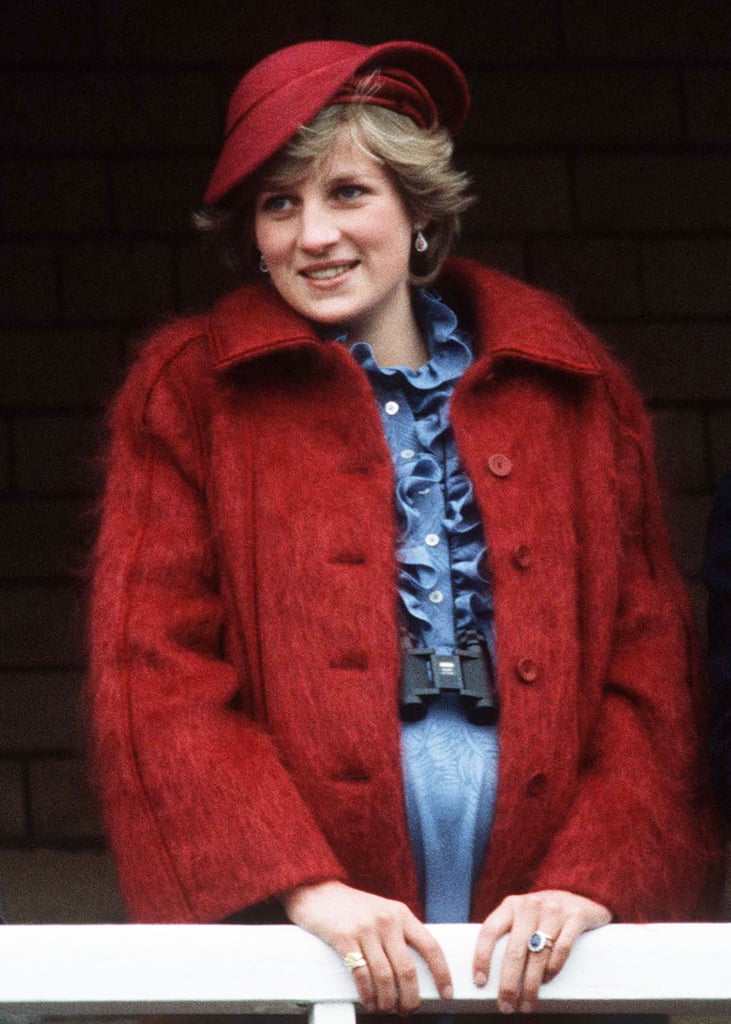 Clad in a red mohair coat and fashionable structured topper, the Princess of Wales — at seven months pregnant — glowed at the Grand National Aintree racecourse in Liverpool, England.
Peachy Keen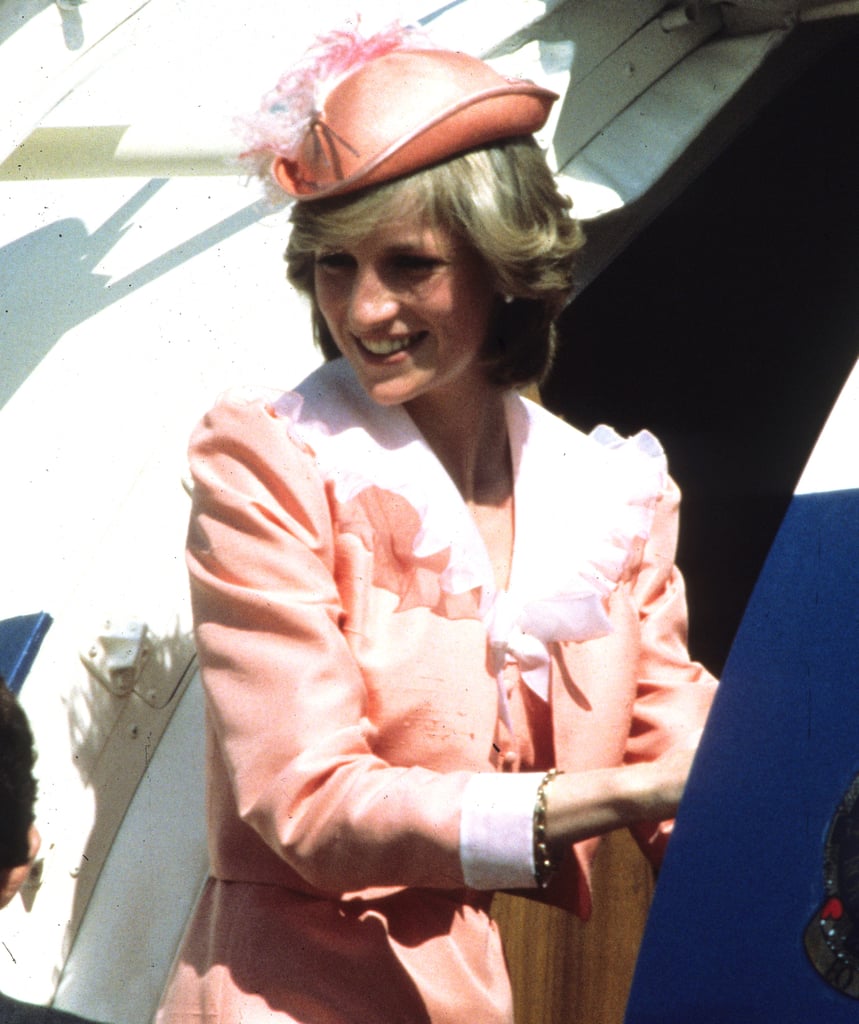 The princess was Spring ready in an all-peach ensemble while boarding a plane to Australia in 1982.
Playful in Polka Dots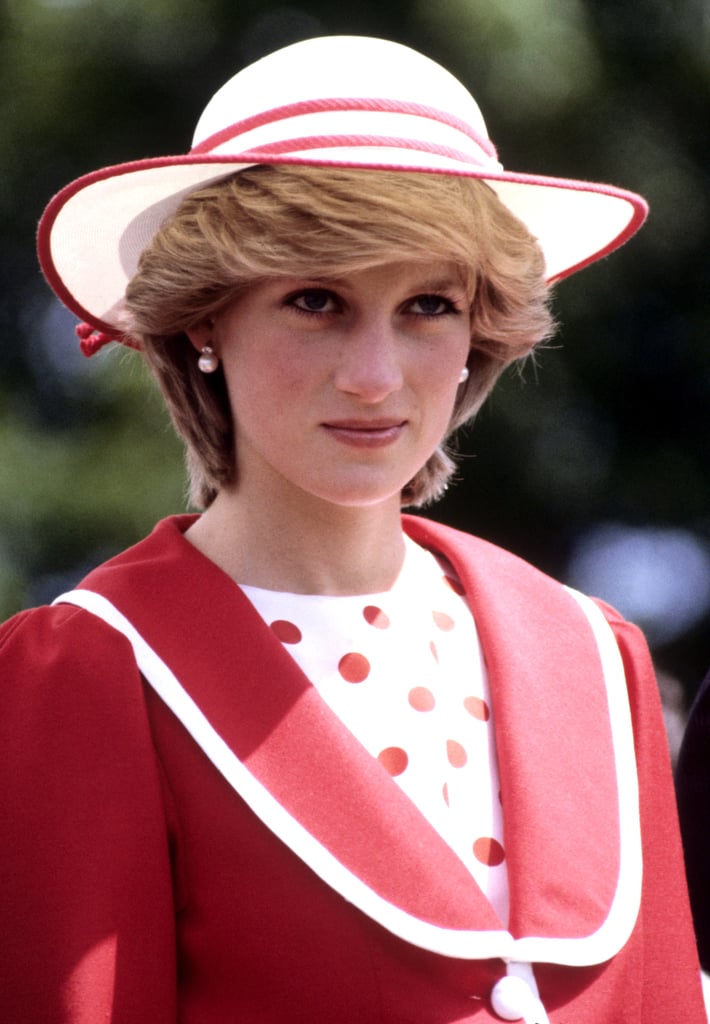 During a 1983 royal tour of Canada, Diana topped her polka-dot sheath with a fiery red jacket and light Summer hat.
Parisian Chic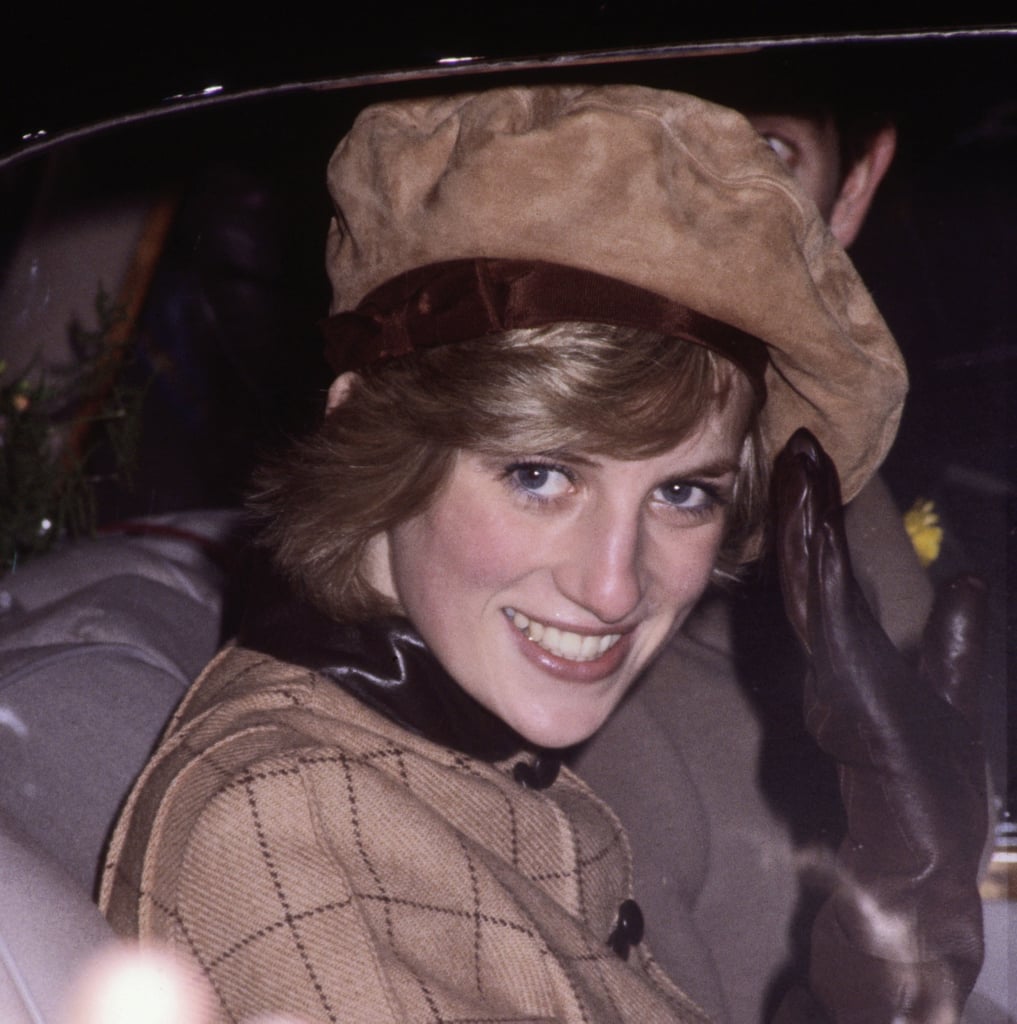 The princess waved to adoring fans in an elegant monochrome look — camel-colored coat, coordinating beret, and chocolate leather gloves — during a November 1992 visit to Barmouth, Wales.
Blue Ribbon Winner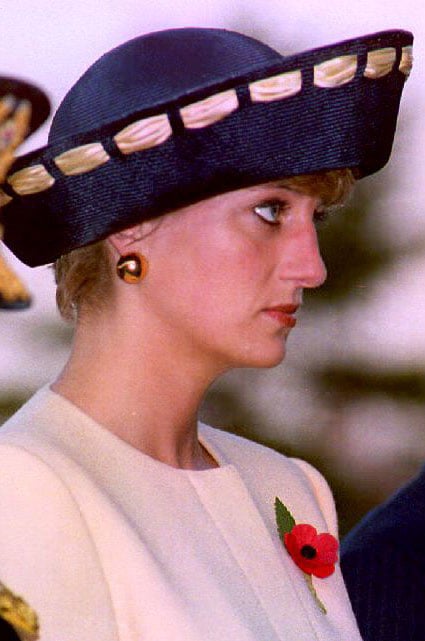 During an November 1992 visit to Seoul, South Korea, Diana embraced a softer side in a woven navy hat with silk ribbon detail and polished creme coat.
Ringleader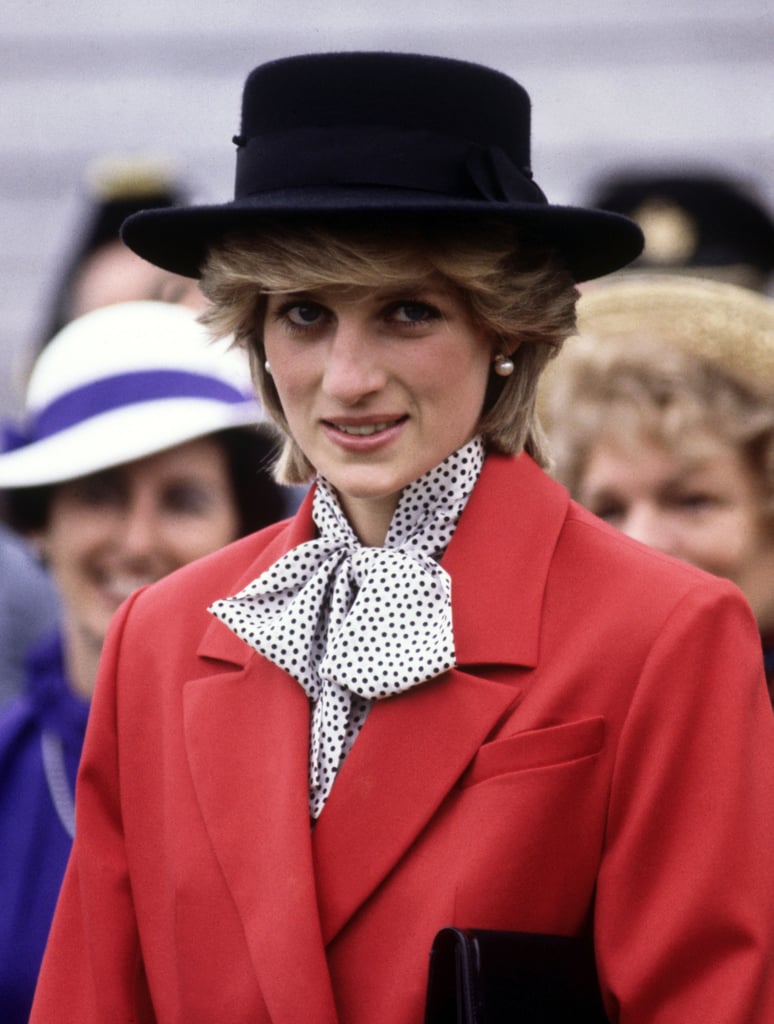 The June 1983 royal tour of Canada took Princess Diana to Shelburne, Nova Scotia, where she created a tri-color masterpiece in a spotted neck-tie blouse, fitted red blazer, and black top hat.
Princess Peach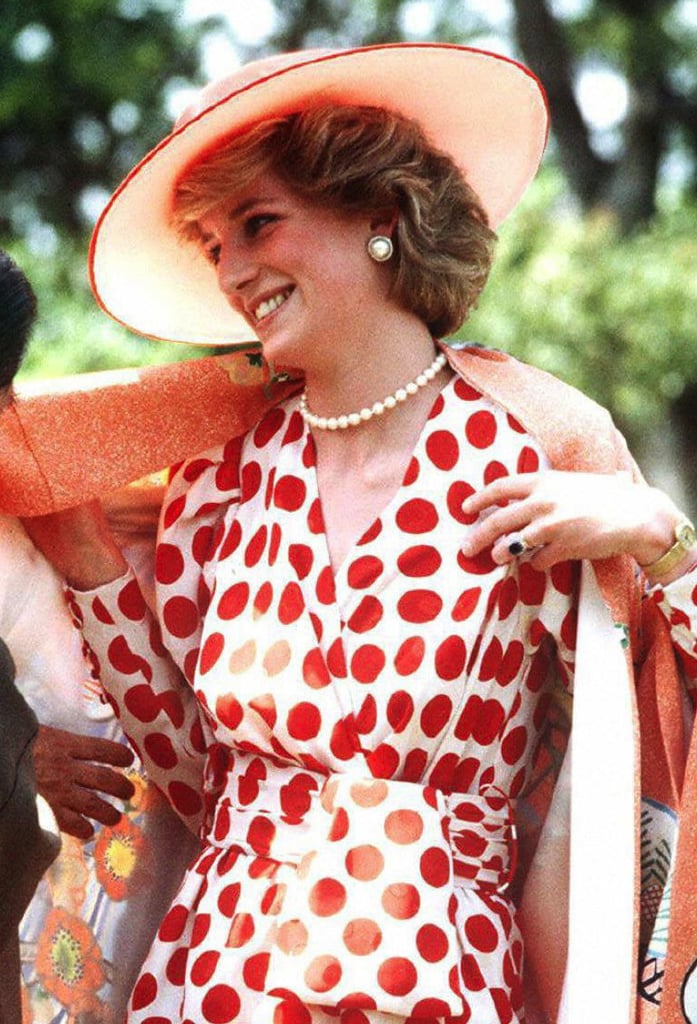 The princess fused orange and red in a polka-dot wrap dress, printed kimono, and peach hat in Kyoto in May 1986.
Head of the Class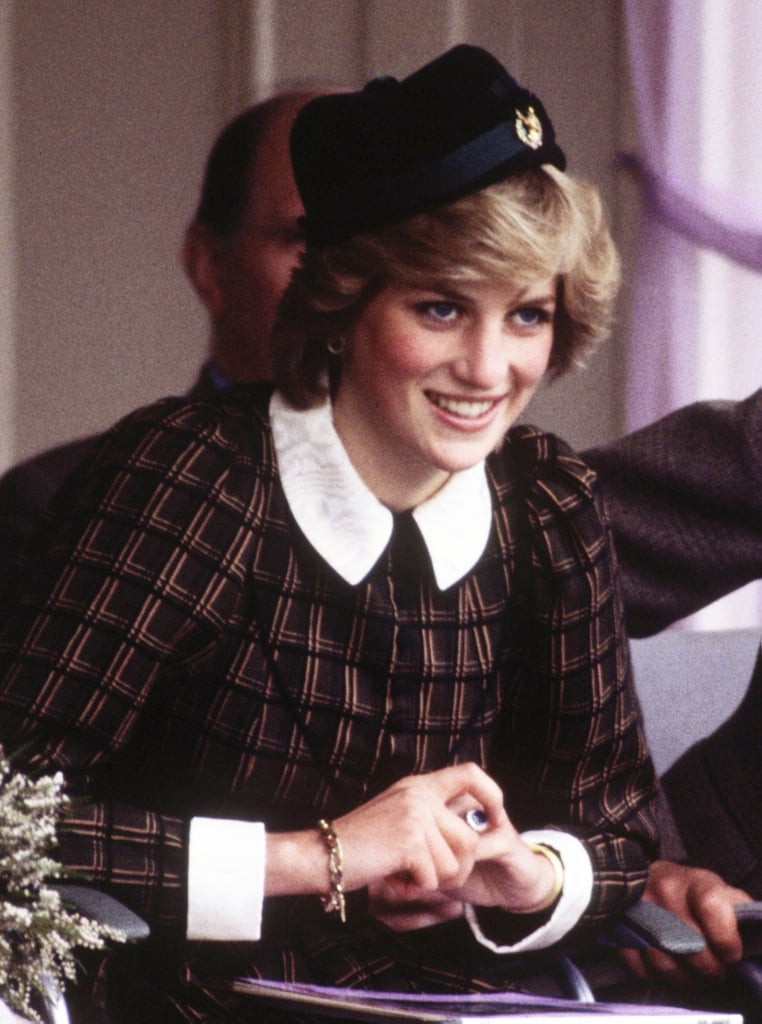 Diana sported a printed shirtdress and pinned side cap while watching the 1982 Braemar Games in Scotland.
Cobalt Crush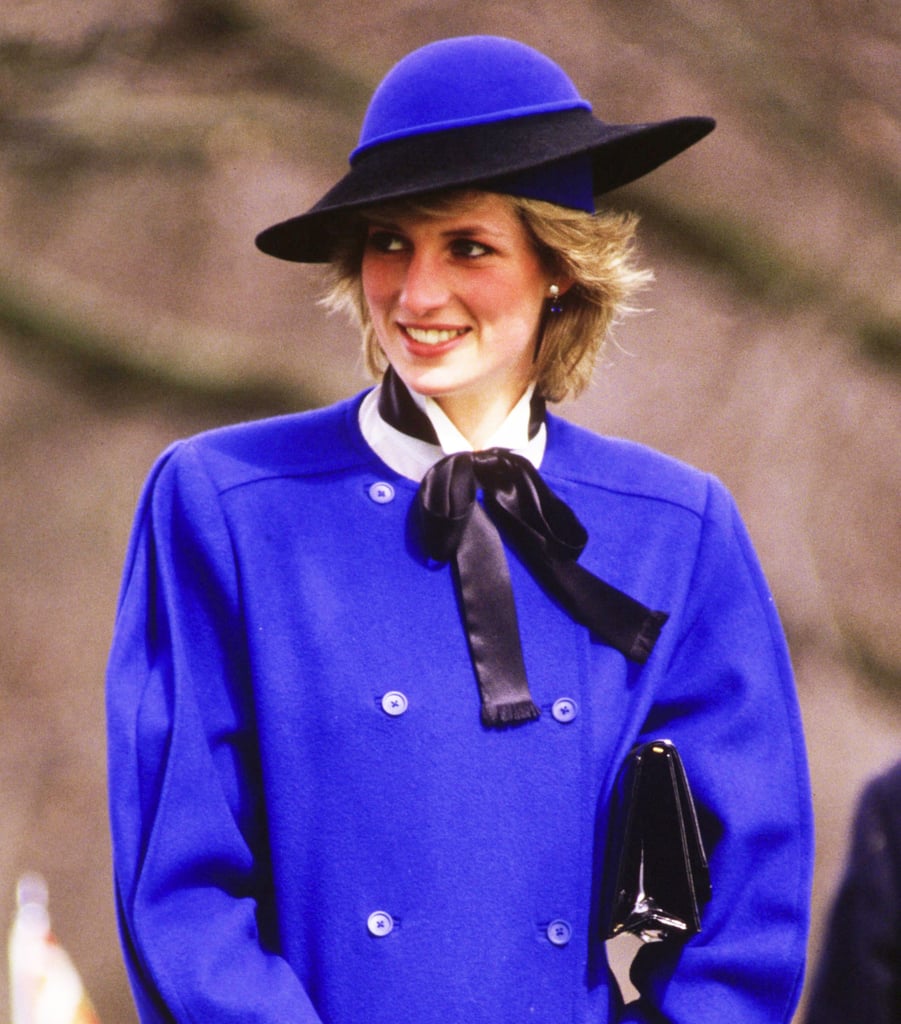 The Princess of Wales sported a long cobalt coat and black and blue saucer hat during a 1985 visit to Hereford Cathedral in England.
Prints Charming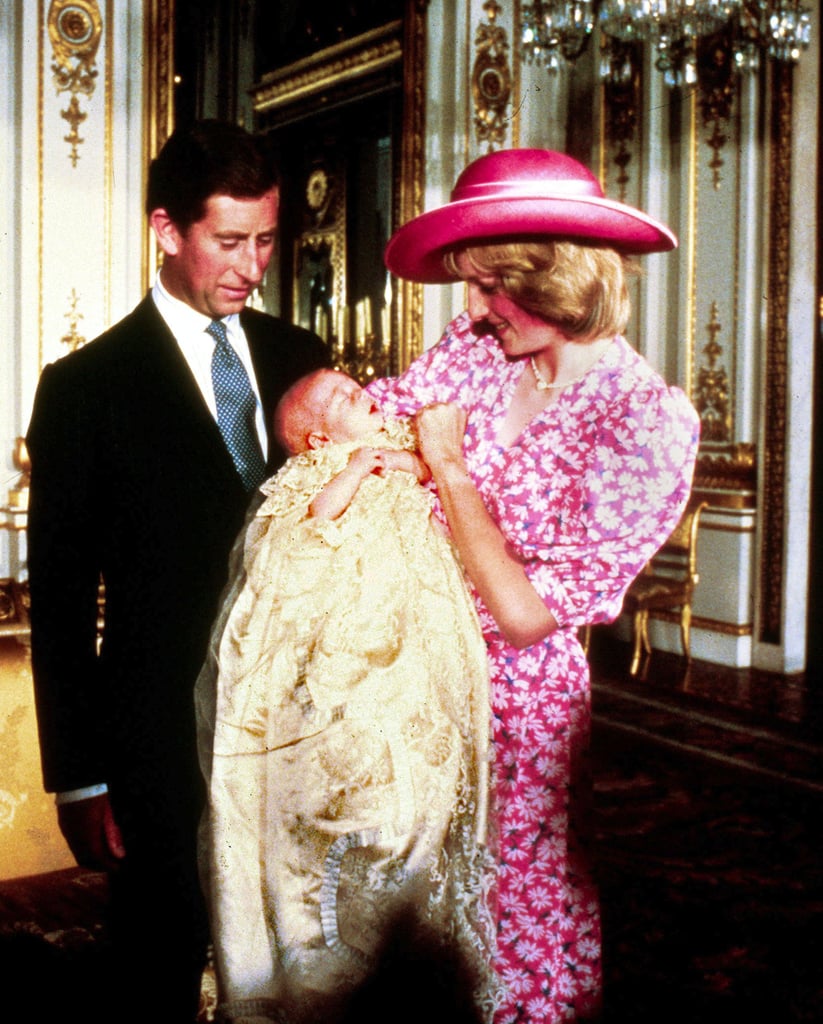 The Prince and Princess of Wales — donning vibrant prints — welcomed Prince William on the day of his christening at Buckingham Palace in 1982.