Proenza Schouler Exclusive Blue Tie-Dye Tank
The Look For Less: Proenza Schouler Tie-Dye Tank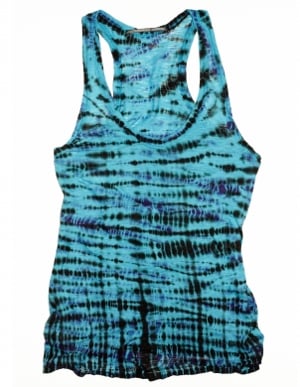 Did you happen to check out Proenza Schouler's Jack and Lazaro on Martha Stewart yesterday? So cute. In fact, they featured this amazing online-exclusive Hand-Dyed Tissue Tank ($275), and Martha showed the audience how to do a similar tie-dye treatment. Here's the deal: I love Proenza, but I don't have time for a DIY or the money for the original version. What's a Proenza-loving girl to do?
To see the look for less,
.
This Alloy Ryder Tie-Dye Tank ($23) has the same surfer cool color palette and loose cut. Granted, it's not hand-dyed to perfection, but it's still très awesome!