Proenza Schouler Spring 2010
The Look For Less: Proenza Schouler Acid Tie-Dye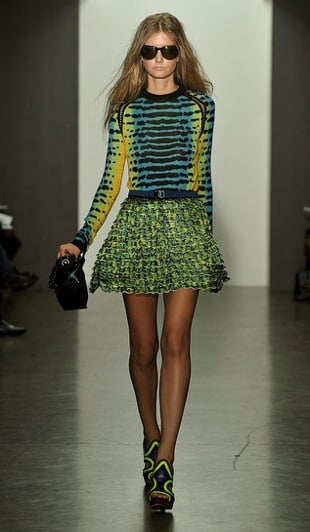 I've said it before, I'll say it again: Proenza Schouler's Spring collection kicks ass. I dream of a Spring filled with tie-dye, aquatic hues, and chic surfwear. Unfortunately for me, my wallet isn't as sophisticated as my taste. But there's hope; a Fab reader tipped us off to a Proenza-esque piece from Target, similar in print to this top, that will look amazing come sunny days.

To see the Proenza-inspired piece,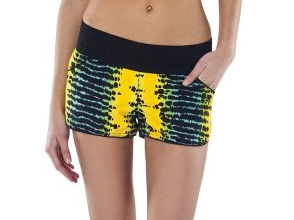 These Xhilaration Tie Dye Print Board Swim Bottoms ($15) look like a sporty extension of Proenza Schouler's Spring line, no? So as not to be too matchy matchy, I'd pair it with a solid print top, maybe gray or white, and a sharp black blazer for polish. Surf, here I come.