Project Runway Marie Claire/Heidi Klum Challenge
Are You Happy With Project Runway's Winning Look?
The latest Project Runway challenge was one of the biggest in its history, in terms of the reward and pressure. The designers were asked to create a cover look for Marie Claire's April issue. And the cover model? Heidi Klum! As you can imagine, the work room turned completely quiet as the contestants worked nonstop to finish their magazine-worthy looks. Most did good, a couple drowned, but funny guy Anthony took the crown for his punchy one-shouldered blue minidress. All the judges, including guest judge and editor of the magazine Joanna Coles, loved it. Did you?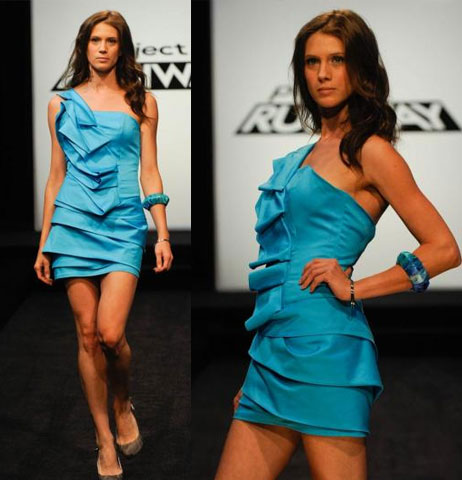 Source