Project Runway Winner Anya Ayoung-Chee Interview
Project Runway Winner Anya Ayoung-Chee Shows Off Her New Haircut and Talks Future Design Plans!
With just four months of sewing experience before starting the show, not many would have predicted Anya Ayoung-Chee — check out her awesome short 'do — as the winner of this season's Project Runway. After catching the judges attention with her resort-inspired prints, the former Miss Trinidad and Tobago swept the competition in the final round with her sexy, fluid collection. The designer, who already has celebrities calling her to design some custom clothes, took time out to talk to us about her whirlwind experience, personal style, and future design plans. Listen up!


FabSugar: How did you celebrate after winning the competition?
Anya Ayoung-Chee: I slept a bit because we haven't slept in a while. My parents were in New York, and it was really special to have them there and enjoy it with them. Knowing they were so proud of me was my biggest reward.
FS: Give us three words that describes your style.
AA: Sexy, easy, and island style. It's an island vibe. Those three words describe the resort genre I'm in, but I am hoping to branch out and cater to a bigger market now that I am in the US.
Anya on her future design plans, Fall style, and more.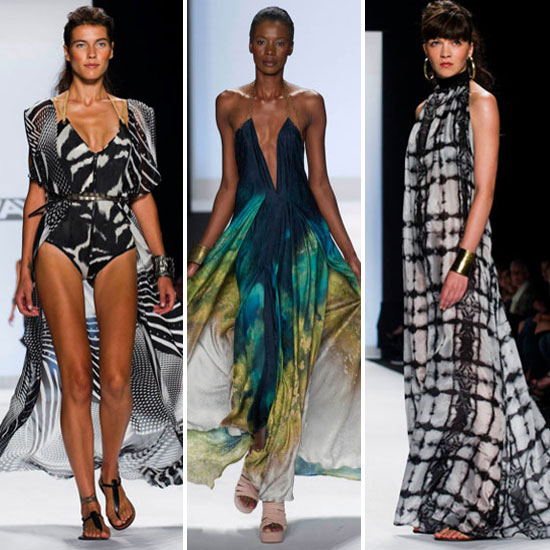 FS: How do you plan on pushing your boundaries and expanding the collection for urban women?
AA: Toward the end of the competition, particularly the L'Oreal challenge, I saw my style evolving to something more urban and versatile and that's the direction I would like to go in. The next fashion week will be Fall/Winter, so I'm going to really challenge myself to do a collection that will work for a temperate climate and widen my customer base that way.
FS: Who are your biggest designer influences?
AA: I particularly like the work of Isabel Marant, Stella McCartney, Suno, and Alexander McQueen. Though he's not around anymore, his work is just genius. I also like Mara Hoffman; she has a similar style and approach as my own.
FS: You have an amazing eye for prints. HP provided you the technology to make your own, do you plan on designing your own signature prints in your future collections?
AA: The HP challenge was a big eye-opener for me and actually making my own prints has made me consider making that a habit. It was so cool, because I have a graphic designer background; I had the best time with the HP challenge.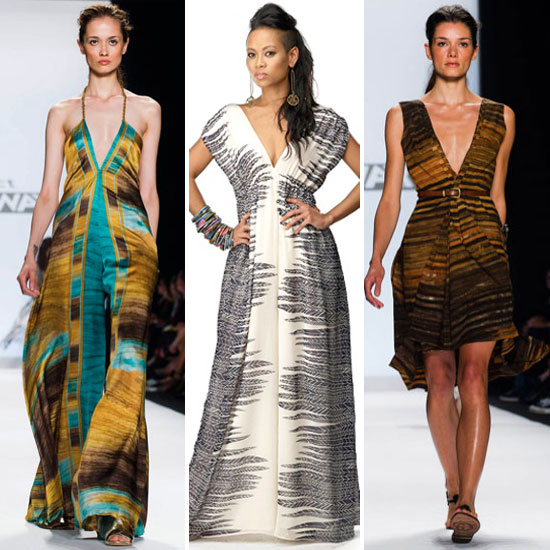 FS: How is your personal style going to change now that you're living in NYC?
AA: I just cut all my hair off, it's super short and it's kinda lent itself to a more rock 'n' roll-punk vibe. I started to buy pieces that are more in that kind of zone. So I think I'm going to explore that avenue a little bit.
FS: Who are some of your favorite musicians right now?
AA: I love Rihanna, Coldplay, Adele, and I'm also big reggae junkie for obvious reasons.
Photo courtesy of myLifetime.com and and Laura Ferreira