Project Runway Wrap-Up: The Season Finale No one can accuse Jeffrey's victory on Bravo's third season of Project Runway for being undramatic. After Laura's accusations that Jeffrey outsourced his sewing, his admission that he sent leather out for pleating (which, apparently, is allowed), and the news that the designer also went over budget with those garish blond wigs, the rocker that everyone loves to hate still came out on top—all the while wearing a pair of ridiculous knickers.
I have to say, I'm a little bit disappointed in the PR outcome. (To tell us who you think should have won, click here.) Though I had come to terms with the fact that Michael still has some growing up to do, and while I think Jeffrey is very talented, I just don't like him! Plus, I'd really started to think that Uli's highly wearable designs deserved to win. I think Kayne said it best when he said "I thought Uli rocked the sh*t out" of her Bryant Park collection.
Vexingly, it seemed Heidi did too: After commending Uli for creating a collection "that every woman will want to wear," she announced that Jeffrey had still won, and Jeffrey seemed as shocked as I was. Let's take another look at the runway shows, shall we? To see the collections from New York Fashion Week,
Uli's safari-themed collection looked even better on TV than in photos; the clothes just moved beautifully. I particularly loved her use of big metal rings on the backs of halter tops and the front of bikinis.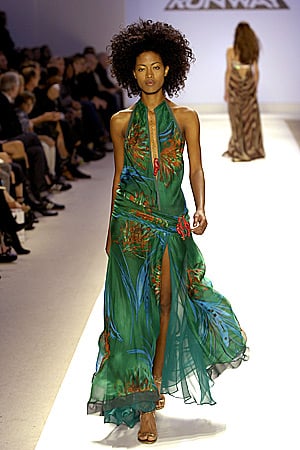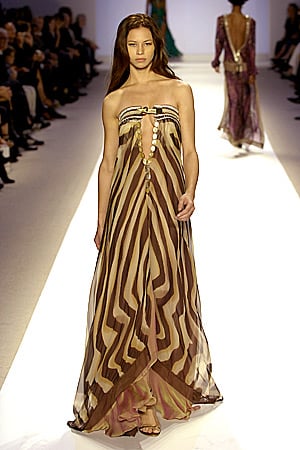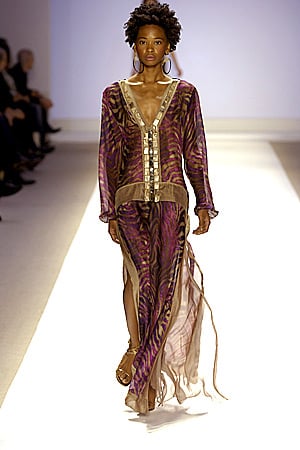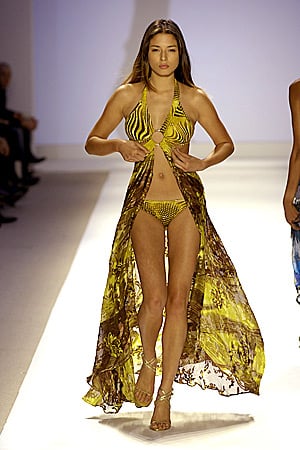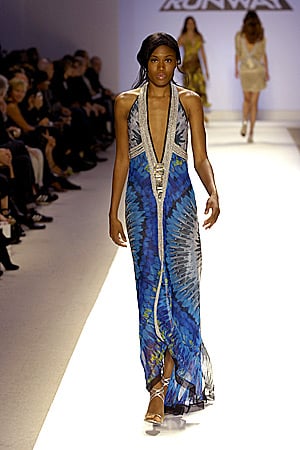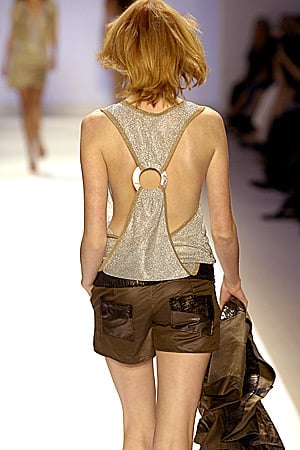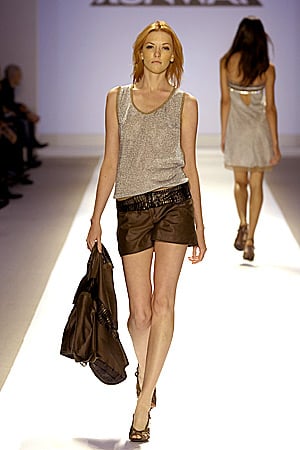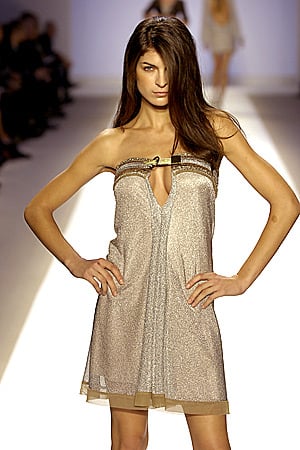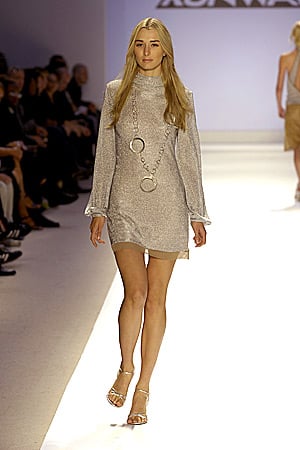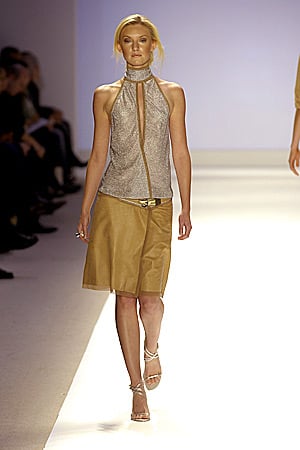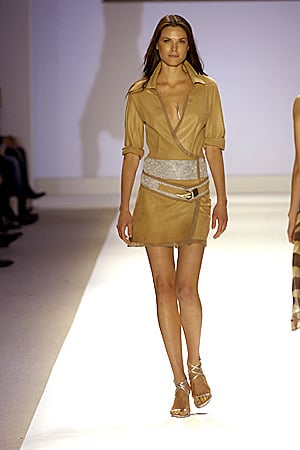 Laura's introduction for her runway show was the best:"I came on Project Runway hoping to make it big in the fashion world, and I did. I'm big and I'm in the fashion world." And for $8,000, the collection was amazingly luxe, with hand-sewn feather and bead detailing and a 1940s vibe.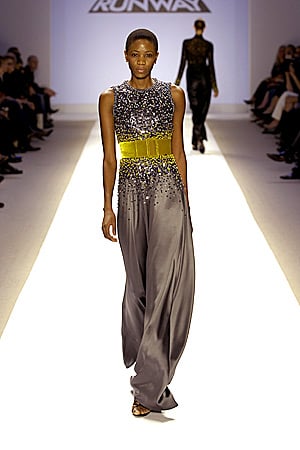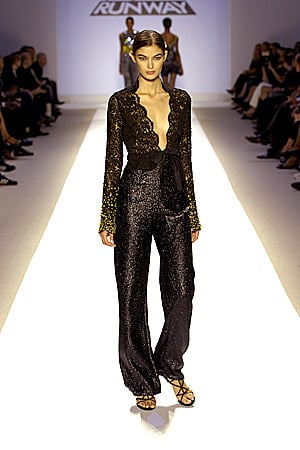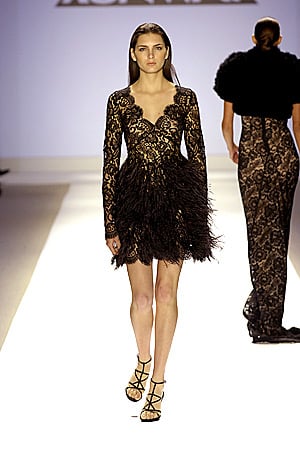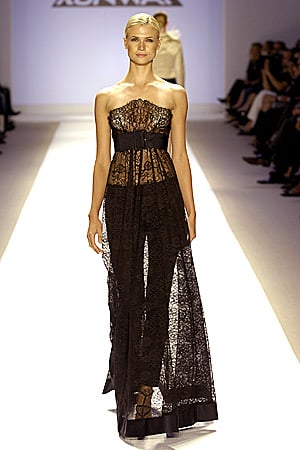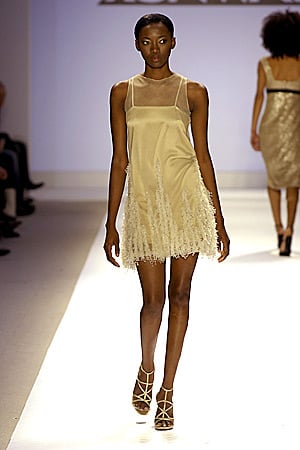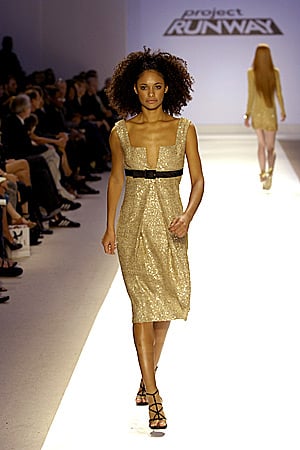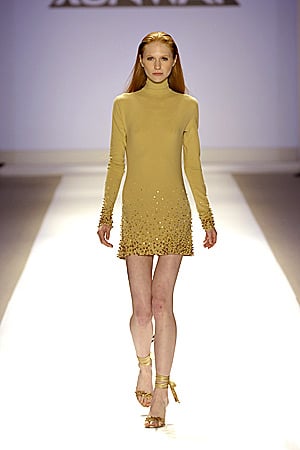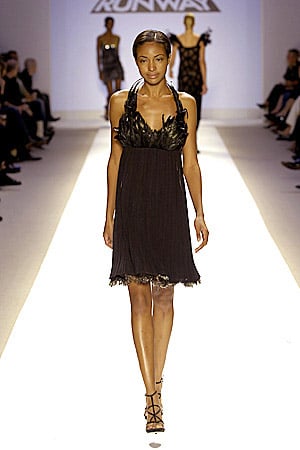 The roaring crowd that welcomed Michael onto the runway showed that he was still the crowd favorite, by far. But while I loved the idea of his collection—a "street safari" for a woman on the hunt for who she is—wasn't as professionally executed as the others. As Heidi said, "We believe in your future as a designer but you need time to mature."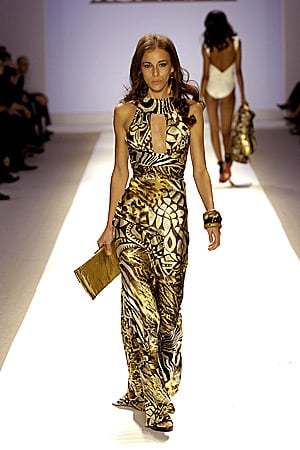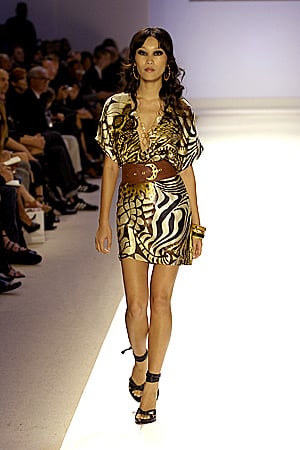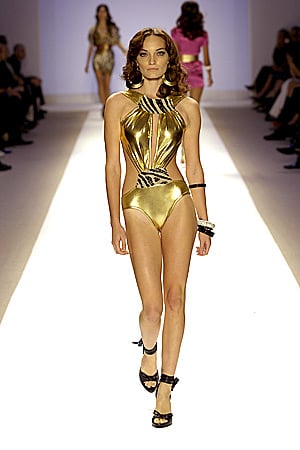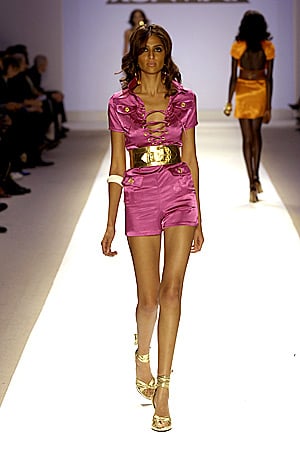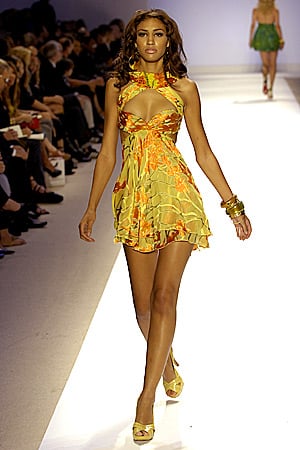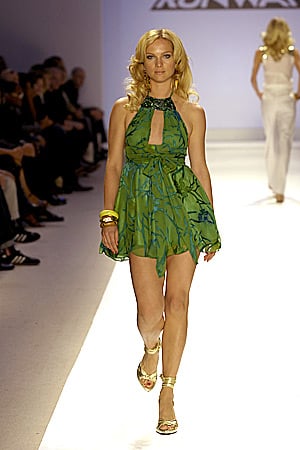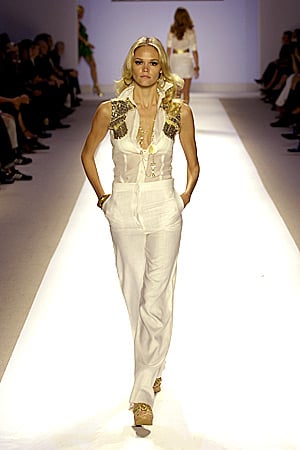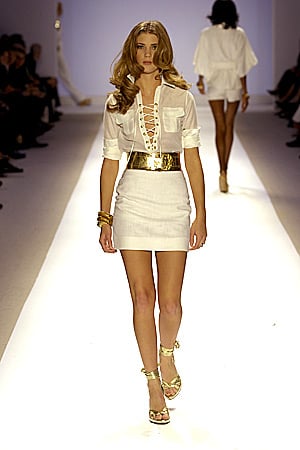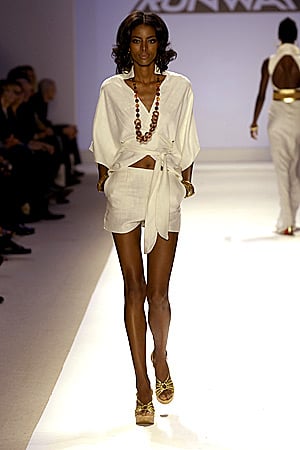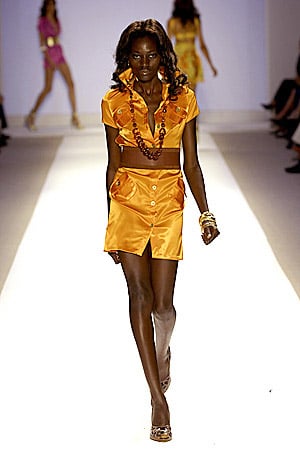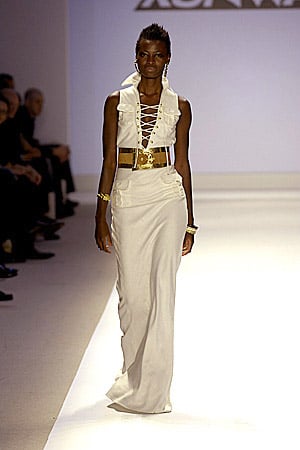 And last but not least, there was Jeffrey. Ok, ok, so his collection was pretty cool, with unexpected color combinations like dark green and gray, plus those amazing leather pants that looked like they were tattooed on. But if you evaluated his designs over the whole season, were they really the best? What do you guys think?