Public School J.Crew Collaboration
Public School x J.Crew: Will the Collab Offer Womenswear?
Lucky magazine is one of our favorite sources for great shopping tips. We're thrilled to share this fabulous story from our friends at Lucky!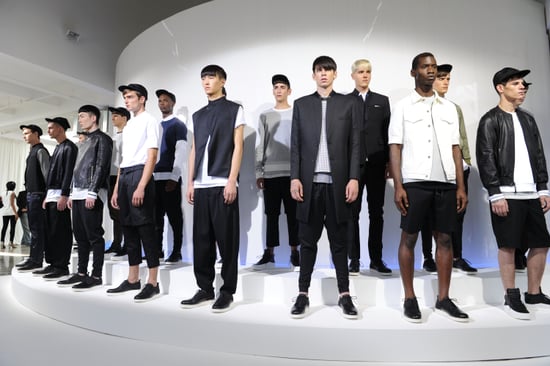 Yesterday, much-hyped menswear brand Public School announced on Instagram that it'll be collaborating with J.Crew. Awesome news for the growing number of dudes who are fans of the brand — but take a closer look. Pink, green and yellow stripes? A shirt that says something along the lines of "je t'aime?" Electric pink? Those aren't your typical menswear patterns and colors from our well-dressed friends at J.Crew. It all leads us to believe that the very first taste of womenswear from the brand will come from this collaboration. No confirmation of the good news yet, but we'll keep you posted.
Click over to Lucky to see the whole story.
For all the fashion and style from Lucky, check out even more of the magazine's best stories.