Rachel Bilson Hart of Dixie Leopard Top
Screen Style: Dr. Zoe Hart, aka Rachel Bilson, Gets Wild in Animal-Print A.L.C.
Even if you've only seen minutes of Rachel Bilson's show Hart of Dixie, you know that her character, Dr. Zoe Hart, is the most fabulously dressed woman in Dixie, AL, and arguably the best-dressed doctor anywhere! This ensemble she wears on the latest episode is one of her most fashion-forward yet. Zoe starts wild with an animal-print A.L.C. top, topped with a Robert Rodriguez blazer, Juicy Couture jeans, Christian Louboutin peep-toe pumps, and a Z Spoke handbag. Her top and bag — in a blue color — are available to shop below, but this look can just as easily be re-created with similar pieces. Start with a leopard tee or tank, colored blazer, and skinny black jeans. Then accessorize with peep-toe pumps, diamond-shaped hoops, and a statement bag, and you'll nail Zoe Hart's wildly polished look outside the hospital.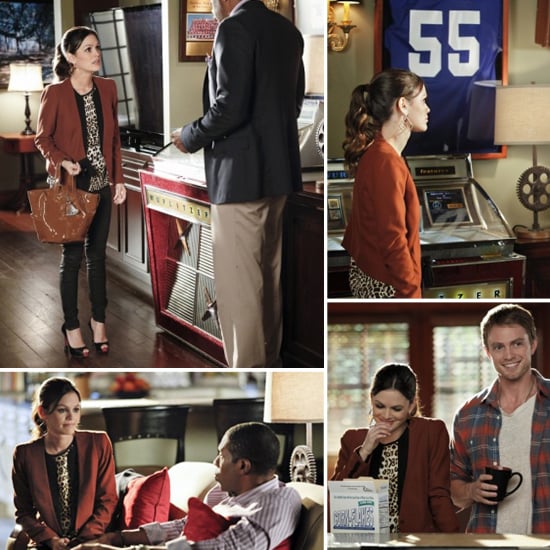 Photos Courtesy of CW