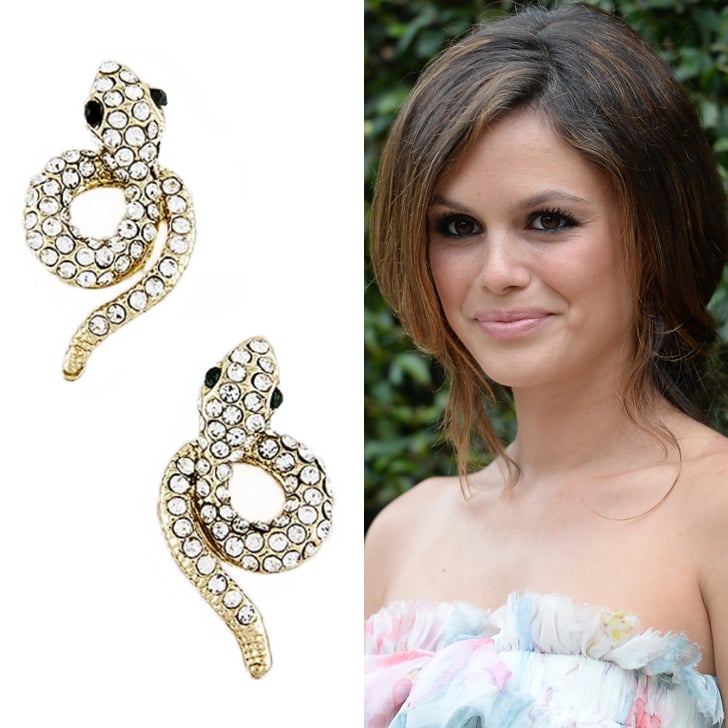 Every week, we bring you the best shoppable fashion and lifestyle stories from the editors at InStyle.com, including this post on a slithery accessory Rachel Bilson wore on Hart of Dixie.
Now that Hart of Dixie has officially returned from its winter hiatus, it's back to obsessing over Zoe Hart's (Rachel Bilson) wardrobe! On last week's episode, "Something to Talk About," while Bluebell's most stylish doctor managed to slither her way into Wade Kinsella's (Wilson Bethel) budding relationship with her cousin Vivian, Hart managed to keep her look edgy with a pair of crystal-encrusted snake earrings. What's even cooler? You can snag yourself a pair for just $24! The earrings are available online at Shop Design Spark and myjewelcandy.com.
Plus, see the looks from season three of Hart of Dixie!
More:
See Rachel Bilson's Hart of Dixie Looks
8 Fresh Outfit Pairings to Try Now
Street Style Looks We're Coveting, Inspired by the Sundance Film Festival