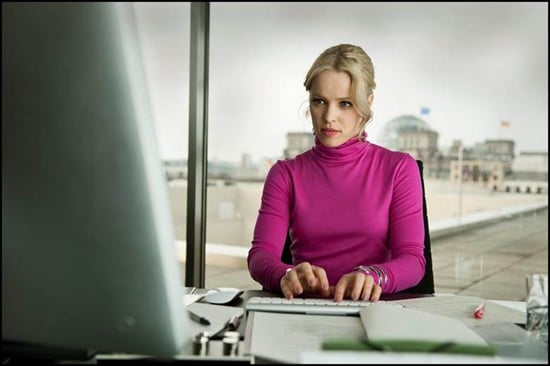 It's not your typical working-woman wardrobe — or plotline — at play in Rachel McAdams's new thriller Passion. As advertising exec Christine Stanford, Rachel's looks are a far cry from any run-of-the-mill 9-to-5 slacks and blouses. How do we know? For starters, we have an exclusive sneak peek of the actress — and she's decked out in Dior. From the tweedy sheath to the bright pink turtleneck (and coordinating drop earrings!), these pieces veer more into covetable than attainable office staples. But we've done the next best thing — once you soak up the inspiration below, shop our own editors' picks to get the look. Oh, and don't forget to head to theaters Aug. 30 or watch the film from the comfort of your own home, On Demand now.
Photos courtesy of eOne Films
As POPSUGAR editors, we write about stuff we love and we think you'll like too. POPSUGAR often has affiliate partnerships, so we may get a share of the revenue from your purchase.