Rachel Roy Fairwinds Collection
Rachel Roy Combines Style and Charity Via Fairwinds Collection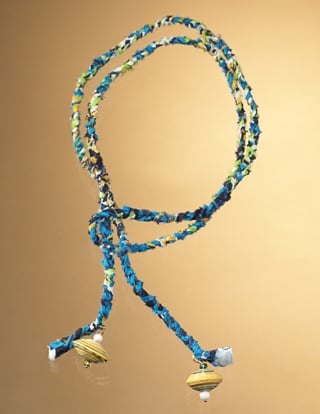 Rachel Roy is not just a pretty face and talented designer — she's also a passionate philanthropist. She recently took a trip to Africa and teamed up with Fair Winds Trading, an organization that offers women affected by genocide and abuse an opportunity to earn a living. To further help the cause, Rachel is offering handcrafted accessories made by women in Rwanda and Tanzania — like this Rachel Rachel Roy Fairwinds Bracelet ($40) — whose proceeds provide access to health care and dignity. What a stylish way to support a good cause.
If you haven't yet, be sure to read our exclusive interview with Rachel!
To see a couple more Fairwinds pieces,
.