Rachel Zoe Pregnant With Second Baby
Rachel Zoe Is Having Another Baby!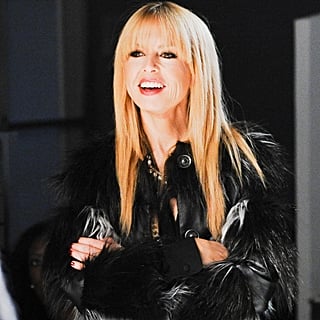 Congratulations are in order for stylist, designer, and reality TV star Rachel Zoe, who is pregnant and expecting a second child with husband Rodger Berman, according to People.
The couple has a 2-year-old son named Skyler, who Zoe has been lavishing with everything from Hermes baby blankets to custom Casadei sandals since birth. In March 2012, Zoe told The Hollywood Reporter that she loved dressing Skyler as much as she loves dressing her clients.
"It's all so freakin' cute," she said in the interview. "Listen, I know it's excessive. It's disgusting, and I'm embarrassed. My only excuse is that I didn't have a girl. I have a living doll with no opinion right now."
Whether her next child will be a boy or a girl remains to be seen, but what's certain is that the new addition to their family will be surrounded by plenty of style.