Rachel Zoe Project Season-Five Trailer Video
Rachel Zoe's TV Show Addresses Rumored Business Woes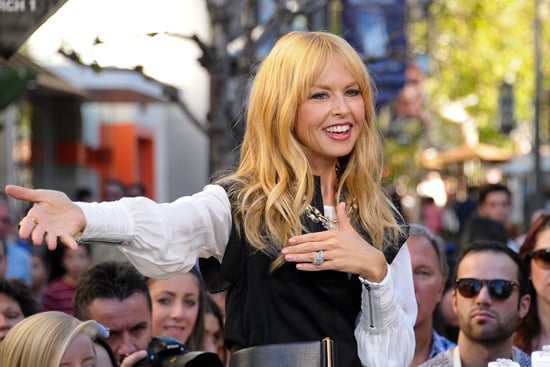 A trailer for the new season of The Rachel Zoe Project, which premieres on March 6, sheds some light on rumors that its star's clothing line had lower-than-expected sales last year.
After following Zoe to Fashion Week in New York and Paris, camera crews capture Zoe getting bad news about the health of her label's sales.
"A lot of the pieces that go down the runway don't do well on a retail floor," says one of Zoe's associates about halfway through the teaser. Later, the stylist's husband and business partner, Rodger Berman, says, "I just want it to be commercially viable, that's all. . . . The legitimacy of our company is really at stake."
In August, Page Six reported that consumer interest in Zoe's line had "peaked" and that her show might not return to Bravo. But shortly after the network confirmed a fifth season of The Rachel Zoe Project, Zoe dismissed any speculation that her line was underperforming. "My business is up significantly. Just launched jewelry, things are going well," she said at the FABB conference in New York. "None of those points from the NY Post article were true, and it got picked up by everyone. Our retailers didn't even blink, though, because they know the truth."
Perhaps that confident statement means whatever caused concerns about Zoe's business was resolved. A look at the trailer, below.
Related: Rumor: Are Sales of Rachel Zoe's Clothing Line on the Decline? (Update)
Related: Rachel Zoe Fall 2012