Reactions to L'Wren Scott's Death
L'Wren Scott's Team Responds to "Misleading" Reports Following Her Death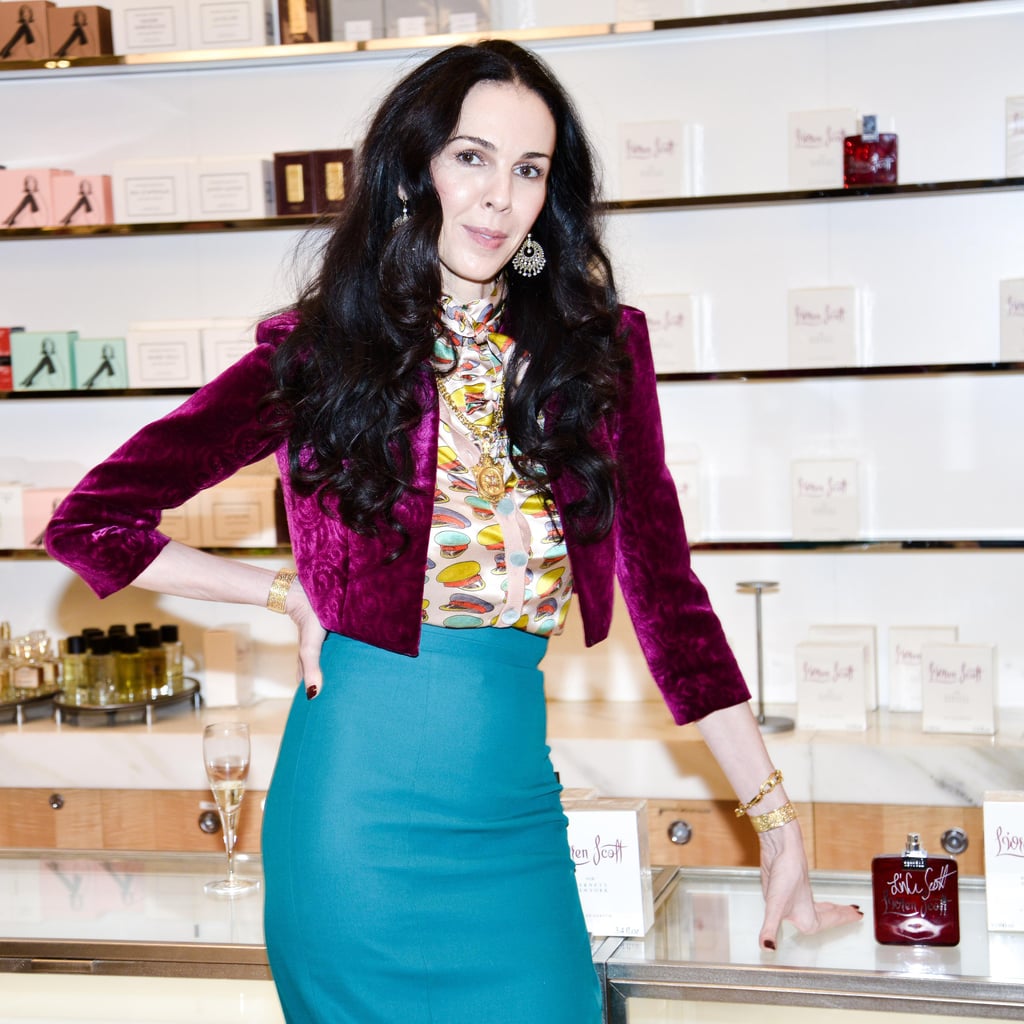 Our hearts were broken on Monday when we learned of the tragic and sudden passing of L'Wren Scott. The 49-year-old fashion designer and partner to Mick Jagger was found dead in her New York City apartment as a result of what was declared a suicide.
Now, four days after her passing, Scott's business has responded:
"The figures quoted in the media regarding the financial status of LS Fashion Limited are not only highly misleading and inaccurate but also extremely hurtful and disrespectful to the memory of L'Wren Scott . . . As a private business, details of income and turnover are not publicly disclosed, however it can be said that the long-term prospects for the business were encouraging. Ms. Scott was very focused on doing what was right for her global business and for the support of her team."
Earlier in the week, Mick also released a statement on his website:
"I am still struggling to understand how my lover and best friend could end her life in this tragic way. We spent many wonderful years together and had made a great life for ourselves. She had great presence and her talent was much admired, not least by me. I have been touched by the tributes that people have paid to her, and also the personal messages of support that I have received. I will never forget her."
Their reactions join those from designers and editors who immediately turned to Twitter when the news broke to remember Scott and offer their condolences. Our thoughts are with her friends and family.
So sad to hear of the death of L'Wren Scott. What a beautiful woman and an incredible designer.

— Emmy Rossum (@emmyrossum) March 17, 2014
L'Wren Scott was a beautiful person, inside and out. Genuine, kind and talented. My thoughts and prayers go out to her family. #LWrenScott

— Coco Rocha (@cocorocha) March 17, 2014
Such terrible news about L'Wren Scott. She was an amazing designer.

— Mindy Kaling (@mindykaling) March 17, 2014
I am so saddened by the loss of one of the most brilliant and talented visionaries of our time, L'Wren Scott...may she rest in peace

— Rachel Zoe (@RachelZoe) March 17, 2014
RIP L'wren Scott, so sad to lose a beautiful strong female designer

— CUSHNIE ET OCHS (@CUSHNIEETOCHS) March 17, 2014
Heartbroken to learn of the loss of the lovely and talented L'Wren Scott. My thoughts and prayers are with her family. May she rest in peace

— Bianca Jagger (@BiancaJagger) March 17, 2014
Saddened over the loss of the very talented, generous and always gracious L'Wren Scott. You will be missed

— Nina Garcia (@ninagarcia) March 17, 2014
So very sad today. L'Wren Scott was such a great talent and beautiful person. My thoughts are with her loved ones.

— steven kolb (@stevenkolb) March 17, 2014
Devastated to hear about poor, sweet, glamorous, generous L'Wren Scott. Such a loss. The world is a lot less fabulous all of a sudden.

— Mickey Boardman (@AskMrMickey) March 17, 2014
A solemn & very sad moment to remember L'Wren Scott. May she rest in peace.

— DKNY PR GIRL® (@dkny) March 17, 2014
I keep remembering how excited and loving Mick Jagger always looked at L'Wren Scott's fashion shows - shooting pics with his phone.

— Christina Binkley (@BinkleyOnStyle) March 17, 2014
Rest in peace, L'Wren Scott. You'll forever be missed.

— Marc Jacobs Intl (@MarcJacobsIntl) March 17, 2014
So so sad. L'wren Scott sweetest woman. RIP special beauty.

— Michelle Harper (@MichelleVioly) March 17, 2014
Everyone has their stuff - no matter how perfect their life looks. Don't forget that.

— Laura Brown (@laurabrown99) March 17, 2014
Shocked and saddened by the passing of @lwrenscott ... she was an amazing soul, talented artist and an unbelievably giving friend. RIP.

— oliviamunn (@oliviamunn) March 17, 2014
"Nicole and L'Wren were close friends for 25 years. She is heartbroken and in shock right now, and unable to say anything." - Rep from NK

— Nicole Kidman (@NicoleKidman) March 17, 2014