When trying to cull a life motto (because who doesn't need one of those), I've settled on tweaking Glengarry Glen Ross's famous "Always be closing" to "Always be shopping." It's the number one most important factor to scoring amazing finds and super, can-barely-believe-it deals. In all fairness, it's also a point of professional obligation for me, where keeping a constant eye on what's out there allows me to craft shopping stories with brands readers might not have heard of, amazing pieces that'll seriously impress you, and sales you've gotta move fast on [1].
But, career aside, it's also served me quite well personally. After years of laboring, I've become somewhat of an ace shopper and rarely buy anything full price. I'm comfortable with the mixed look of admiration and jealousy that comes after I'm asked where I got something or for how much.
So, herewith, the 15 totally legitimate reasons that shopping every day (whether you buy something or not) is a pretty fantastic thing to do.
Source: Instagram users marifocus [2], georgia_sw [3], pianolele [4], and sianelizabetheve [5]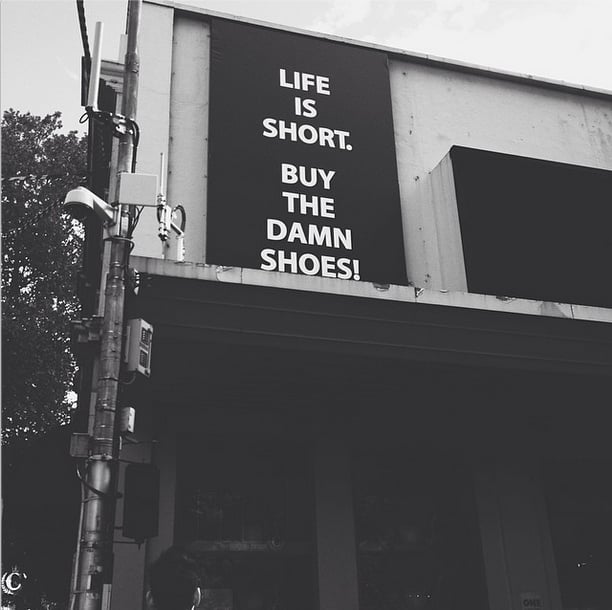 You'll get to know your style. Clueless about your tastes when it comes to shoes or bags? The more you're out there looking, the clearer it'll become. Once you start to see a pattern, it's officially a thing.
There are outfit ideas! Not all sites have excellent styling, but some definitely do [6]. Whether you're consciously studying or it's just by osmosis, clicking through smartly put-together outfits while you're browsing Zara or Madewell's latest arrivals [7] will help you when you're staring at your own closet.
Source: Instagram user izzareyno [8]
You're more likely to solve that fashion problem that's been nagging you. All of us have some sort of story about the one perfect item missing from our closet. For instance, if you've been looking for a filmy tank in a particular shade of gray to wear under a sweater you own, you're way (way!) more likely to find it if you're out there searching every day.
You'll be early to the good sales. There's nothing worse than stumbling on a supersale after it's been happening for days (especially when it's online so you can see the amazing things that were there and now, sadly, sold out). Never be tardy to the party again!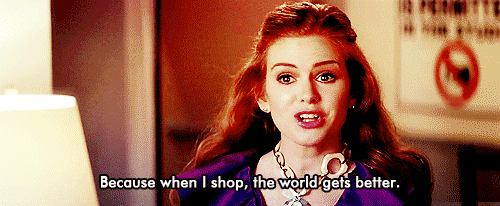 Be prepared for when a big sale does come. There are certain sales you know will happen: Shopbop's annual one [9], the doozy at Net-a-Porter.com [10], and the occasional fabulous few days at Kate Spade [11]. If you're already familiar with the offerings, you'll be able to buzz through, adding stuff to your cart and getting to checkout before the non-everyday shoppers have even figured out what they're interested in.
You'll always get your size. Certain pieces are so special they'll never go on sale, and, chances are, they were made in a relatively small run, so if your size is gone, it's gone. Keep your eyes open always and you're less likely to come back to a bookmarked item weeks later and find out your size sold out a week ago.
You'll be popular. Chances are, every group of girlfriends has a supershopper. She's the one everyone comes to when they need a recommendation for a black dress with sleeves like this and a hemline like that. It's fun to be that girl — trust me.
Your friends will love you. That same girl is typically the one who shoots off random emails to friends with subject lines like, "This dress is on crazy sale, and it's so YOU!" While it's shocking, not everyone is as equally into shopping and will appreciate a good deal-hound doing the digging for them.
Source: Instagram user finchelseaaa [12]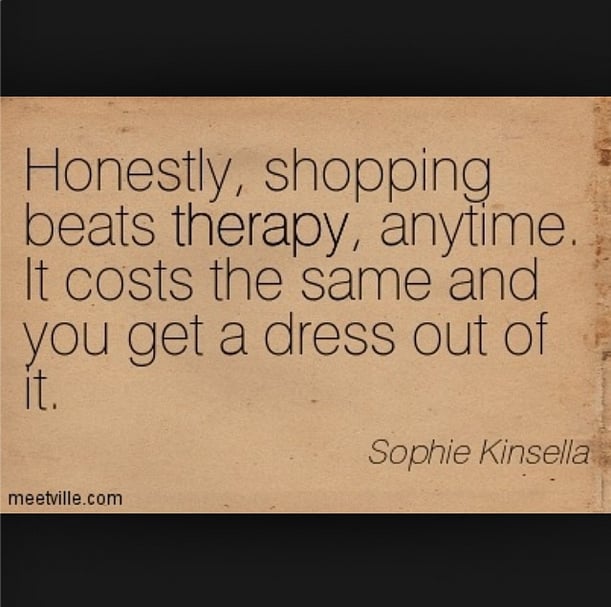 You'll always have the answer. Have a friend who's getting married and requested all of her bridesmaids pick baby blue, floor-length gowns? Let the other ladies scramble to find something. You already know exactly where you're heading to make a purchase.
Identifying pieces will be second nature. I still get such a thrill when I see a celebrity or street style star wearing something and I know, no doubt about it, what the brand is — for instance, I knew what sandals Naomi Watts was wearing [13] before it was officially confirmed. How, you ask? Because I'm studying (aka shopping) every single day.
Source: Instagram user kellyswardrobellc [14]
Being prepared is invaluable. With a whole slew of Summer weddings coming up, friends of mine are starting to sound more and more stressed out about what to wear to this one or that one. I can't sympathize, though, because I snapped up a few cocktail dresses (one super on sale and one an amazing H&M find I couldn't pass up [15]) that will have me outfitted until our first Fall wedding [16].
You'll score the one-of-a-kind stuff. Certain retailers have a large inventory, meaning there's no rush to nab something. Some of my favorite shopping sites are consignment-based, meaning there truly is only one of some things. If I log on 10 minutes later than some stylish woman on the other side of the country, that pair of boots could be hers, not mine, and that honestly kills me.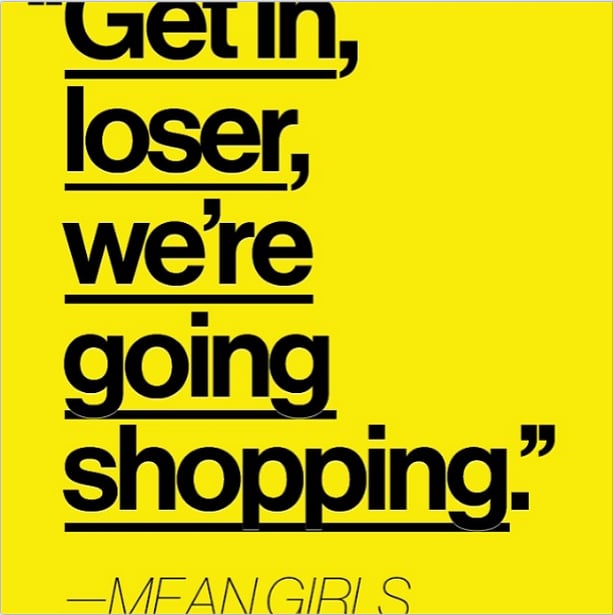 You'll identify trends. Consider shopping real-life field work to identifying the major trends of the season. If you see a certain silhouette or print at the majority of the shops you're frequenting, it's happening.
You'll know it when you see it. If you limit your shopping to one big extravaganza, there's too much of a danger stress or exhaustion will make you settle on something and just resign to buying it. But if you're checking out the offerings every single day? There's no pressure to find "it" on a particular day, and after seeing item after item, you'll know when you see the right one.
Source: Instagram user kellyswardrobellc [17]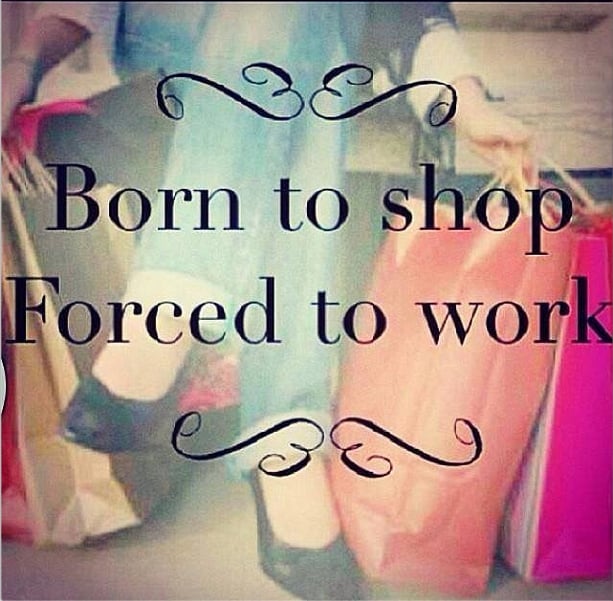 Binge-shopping is less of a danger. If your afternoon routine always includes a quick tour through the newest arrival sections on your favorite sites, you'll always have a bit of retail satisfaction coursing through your veins (even if your credit card stays in its wallet). I'm sure there's a study out there somewhere that says people who browse every day actually spend less money. Maybe?
Source: Instagram user turquoisemtl [18]