Those stunning red carpet moments [1] that seem to happen like magic? Turns out there are a few helpful hands behind them. The magic elves are known as wranglers, and they are working stealthily behind the scenes to make sure those gorgeous trains are laid out perfectly for photographers.
Of course, sometimes their fast moves don't evade the camera, and when they're caught (as is often the case at fancy events like the Met Gala [2]), it makes for some of the most dramatic moments of all. Whether it's a professional like Beyoncé employs, the designer, as was the case with Kate Hudson [3] and Hailee Steinfeld, or a friend like Sarah Jessica Parker [4] found in Andy Cohen, see the wranglers at work here.
— Additional reporting by Sarah Wasilak
Allison Williams in Giambattista Valli at the 2015 Met Gala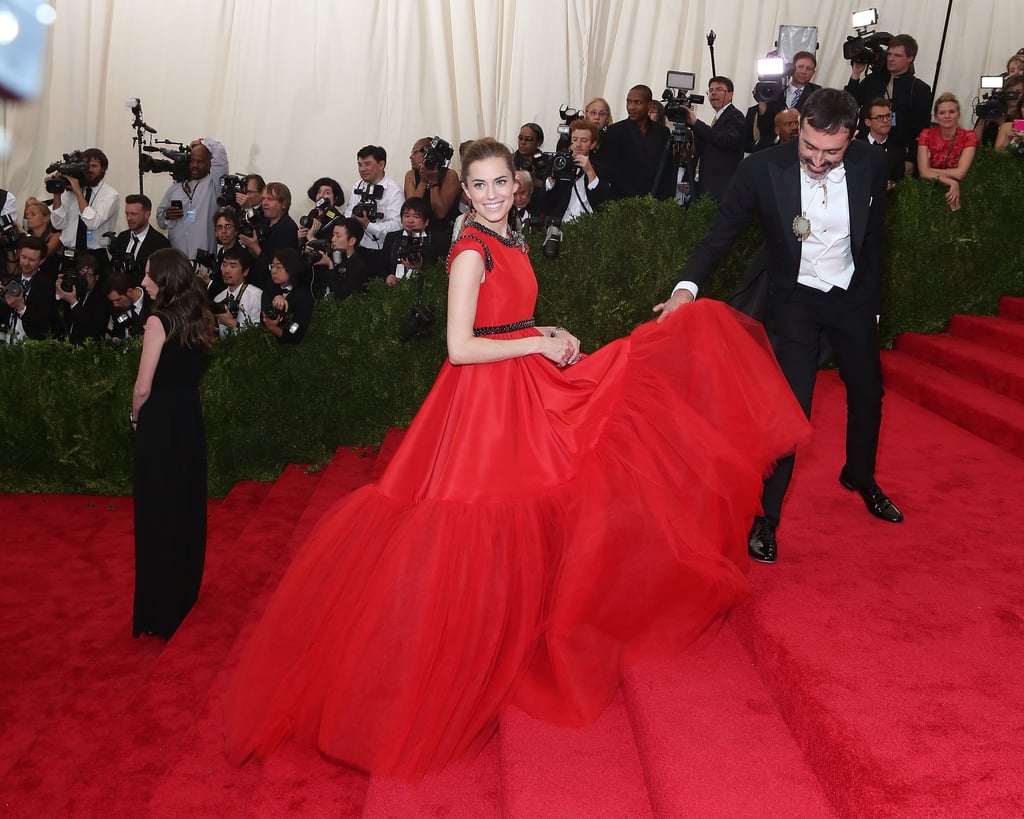 Lady Gaga in Azzedine Alaïa at the 2015 Oscars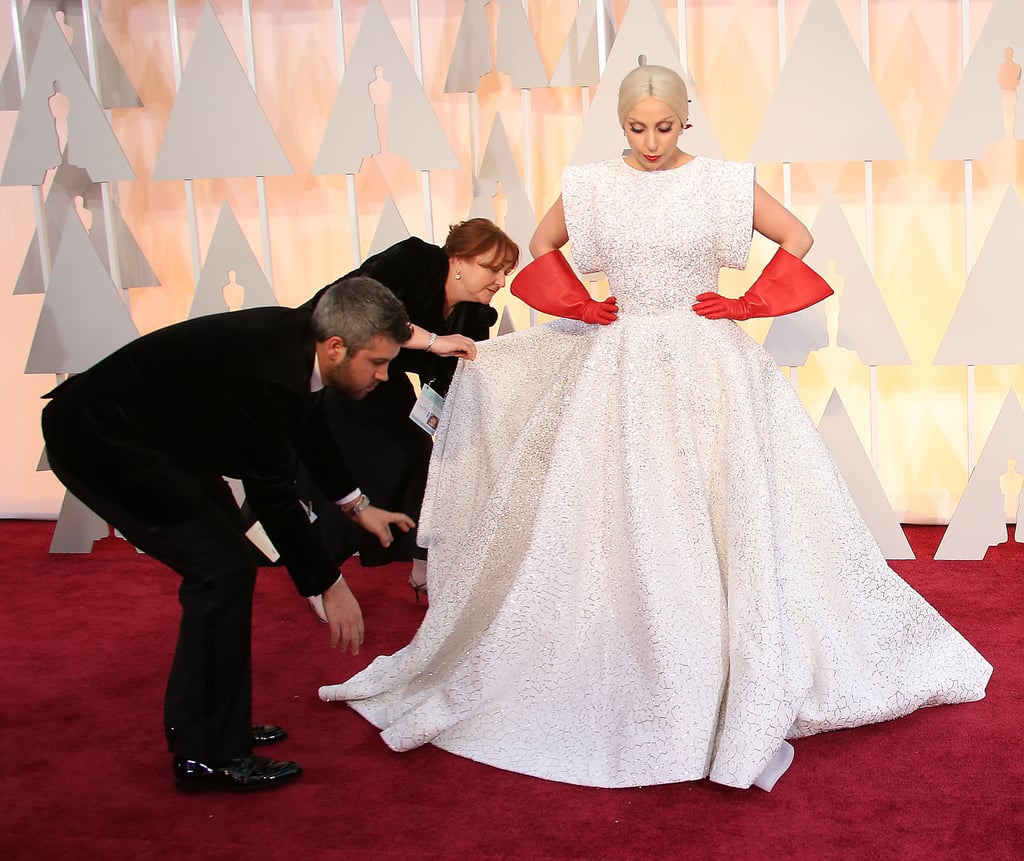 Sarah Jessica Parker in SJP x H&M and a Philip Treacy Headpiece at the 2015 Met Gala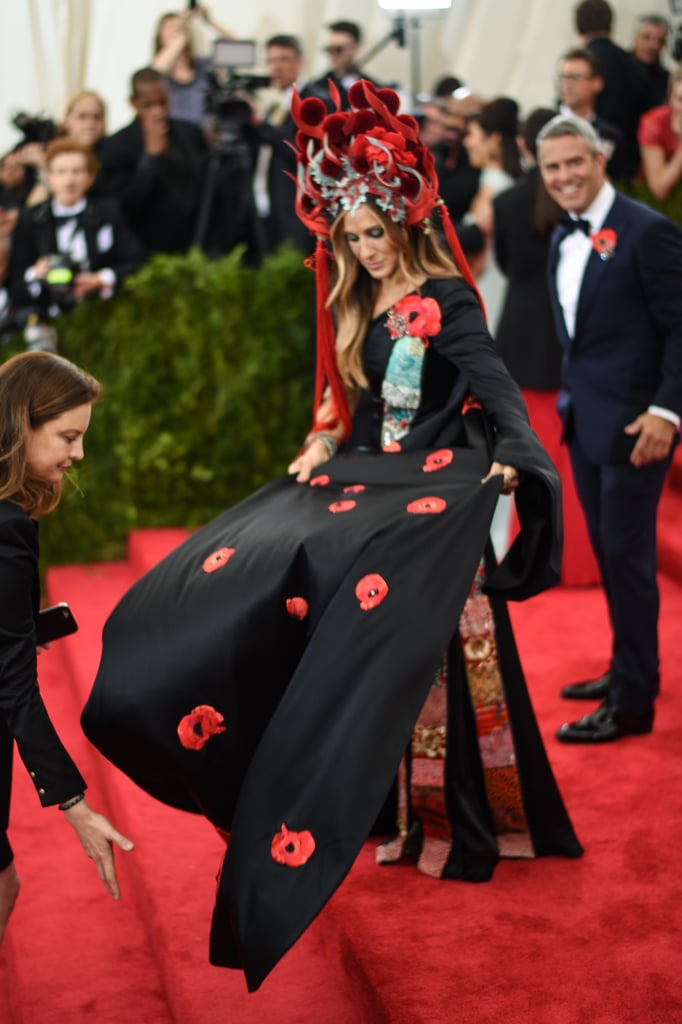 Rihanna in Guo Pei at the 2015 Met Gala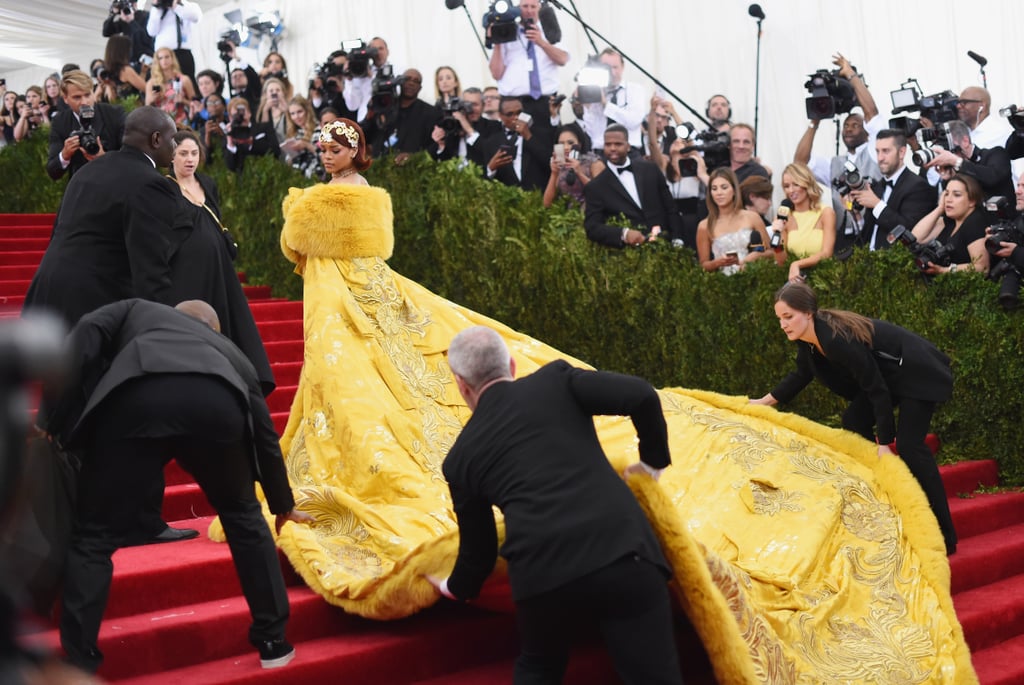 Kate Hudson in Michael Kors at the 2015 Met Gala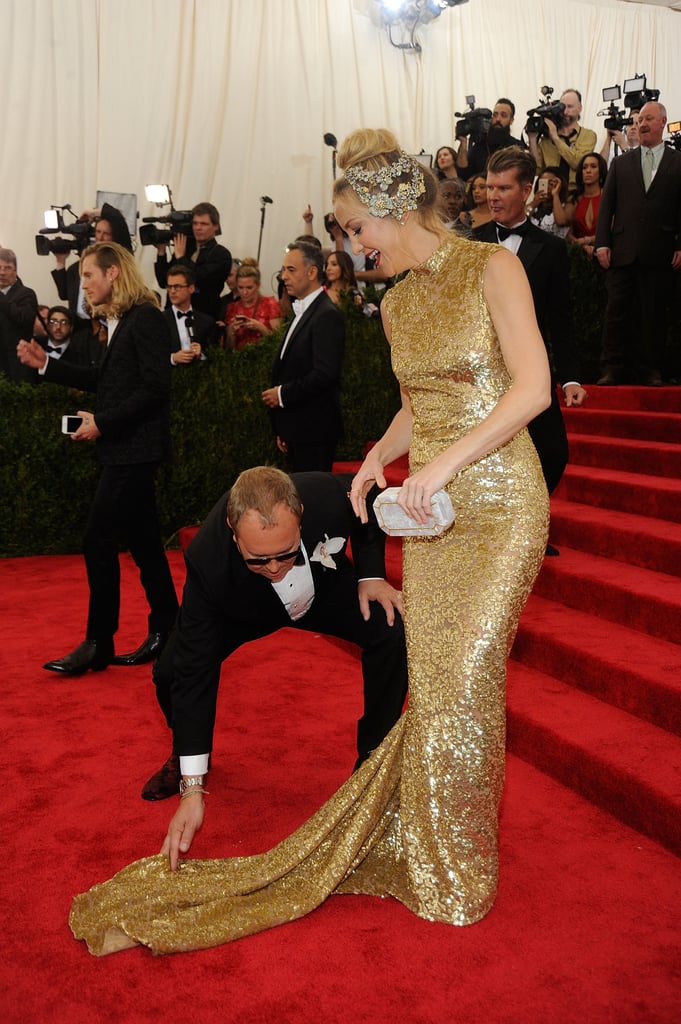 There's nothing like the designer himself bending down to help you out with your dress.
Keri Russell in Altuzarra at the 2015 Met Gala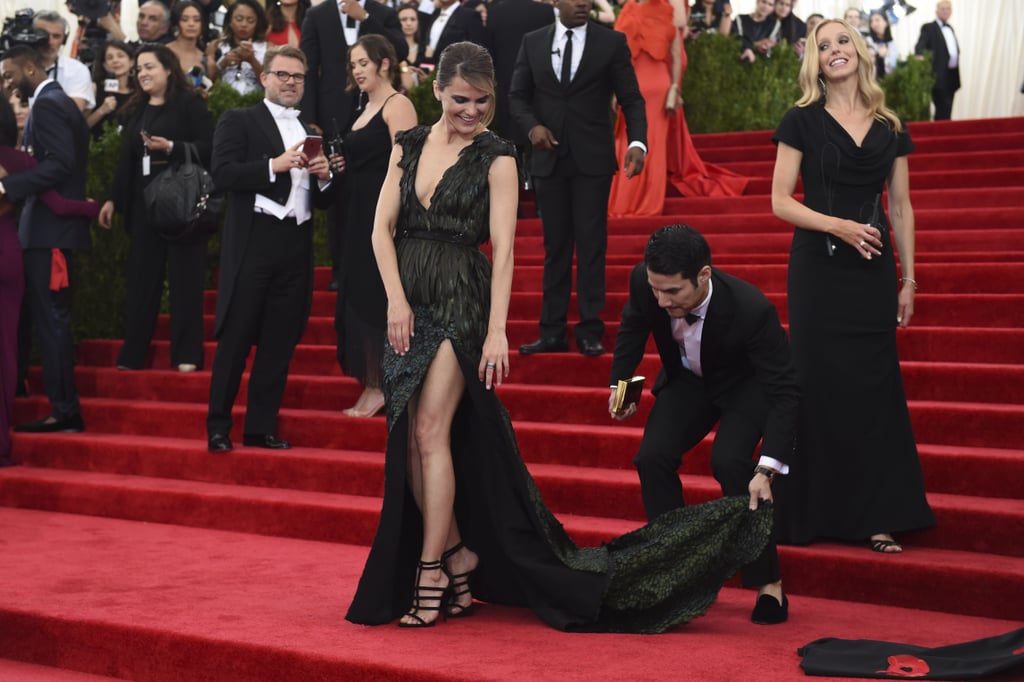 Felicity Jones in Sarah Burton for Alexander McQueen at the 2015 Oscars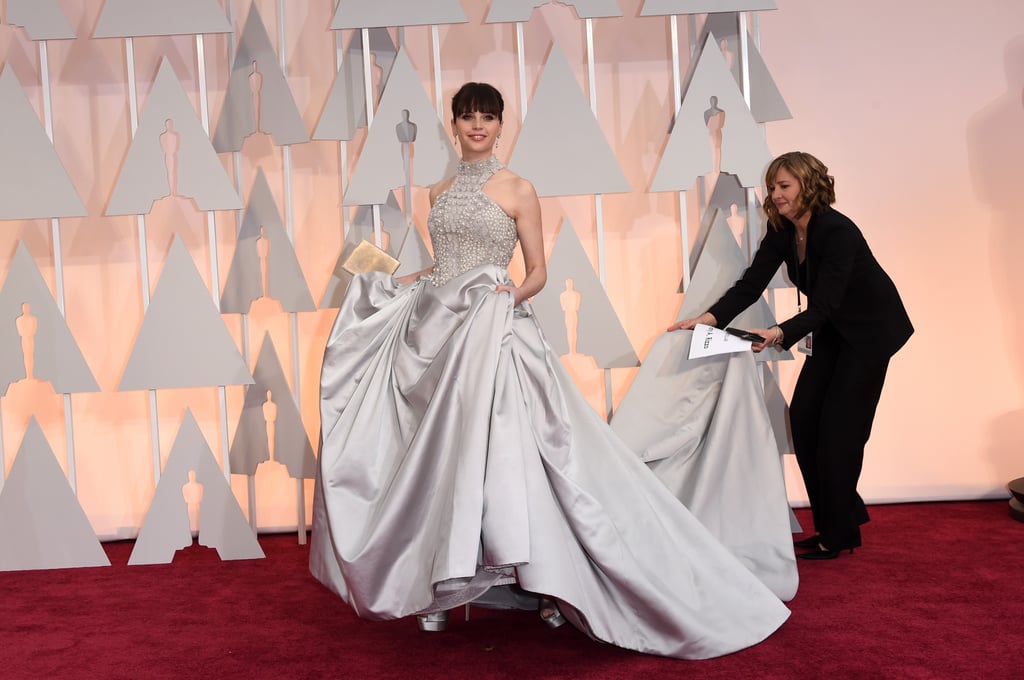 Jennifer Lopez in Elie Saab at the 2015 Oscars
Beyoncé in Givenchy at the 2014 Met Gala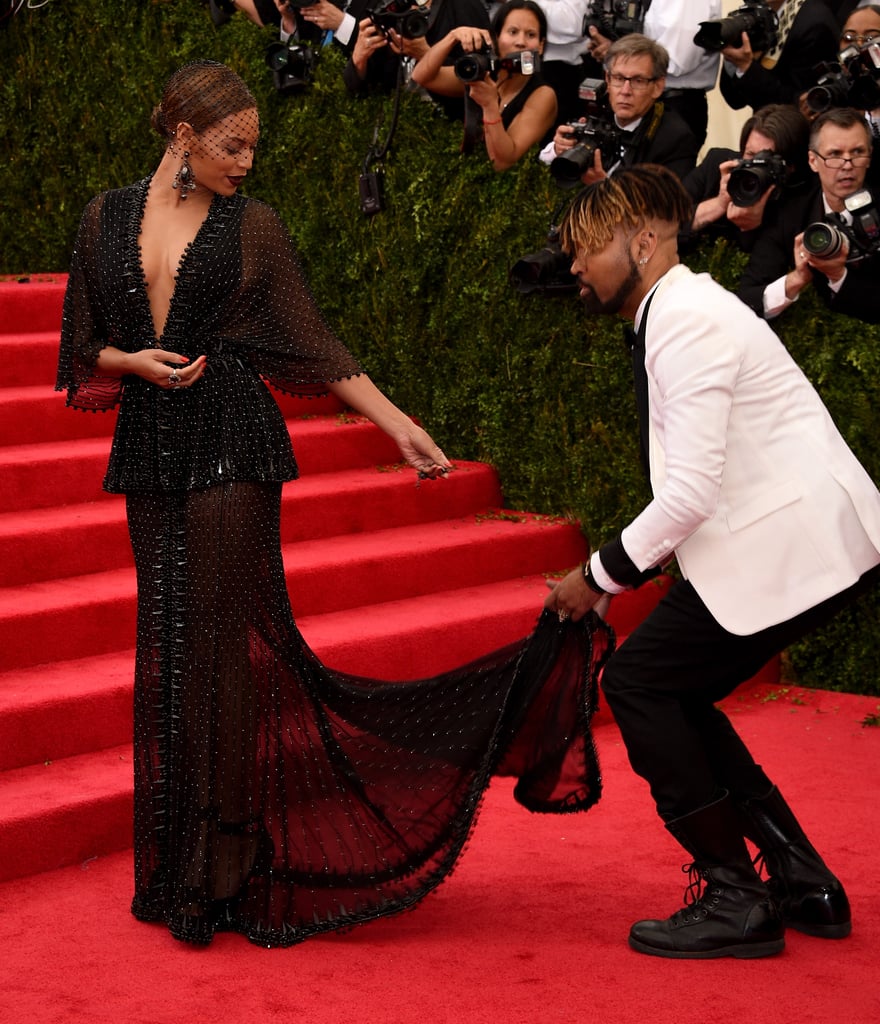 Sarah Jessica Parker in Oscar de la Renta at the 2014 Met Gala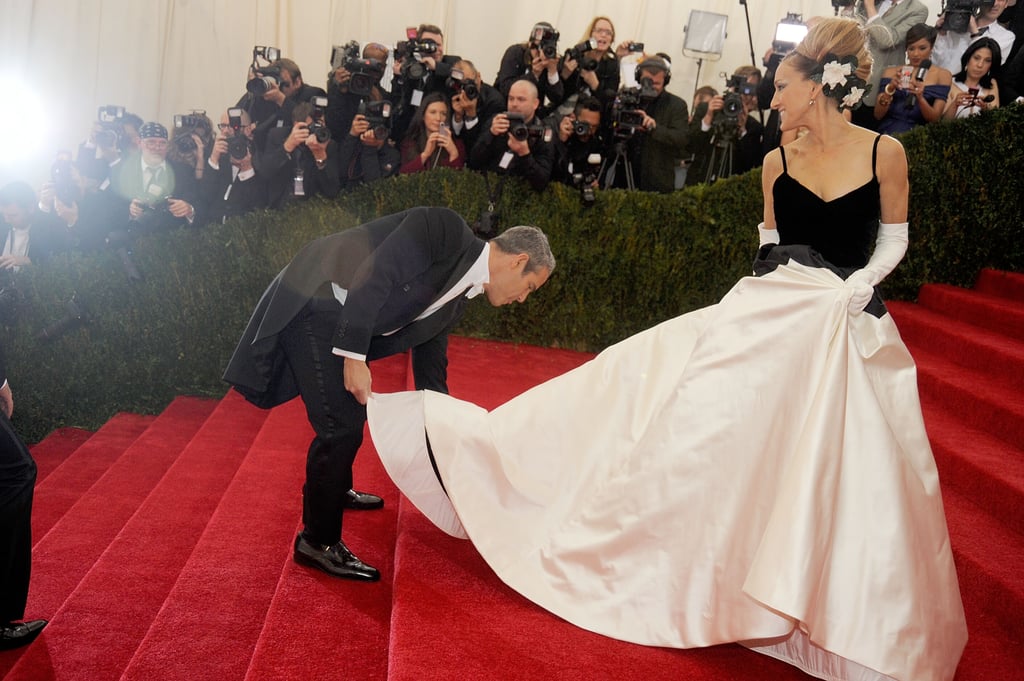 Hailee Steinfeld in Prabal Gurung at the 2014 Met Gala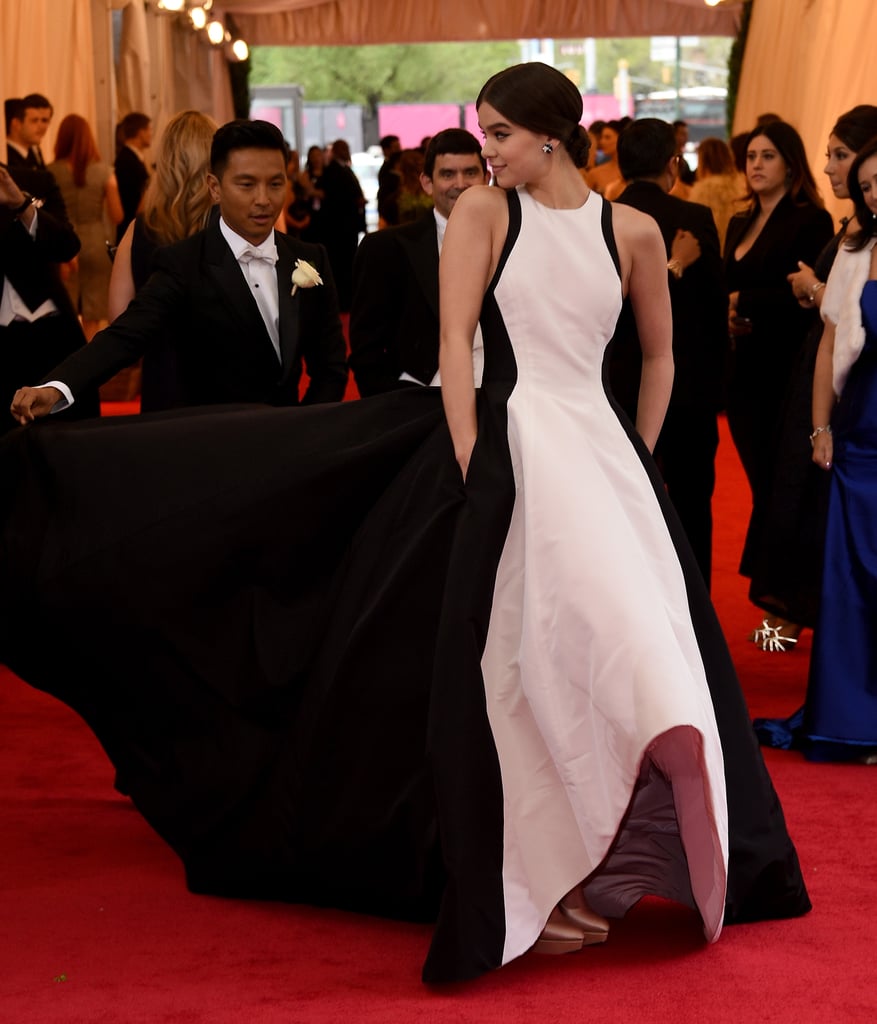 Kate Mara in Valentino at the 2014 Met Gala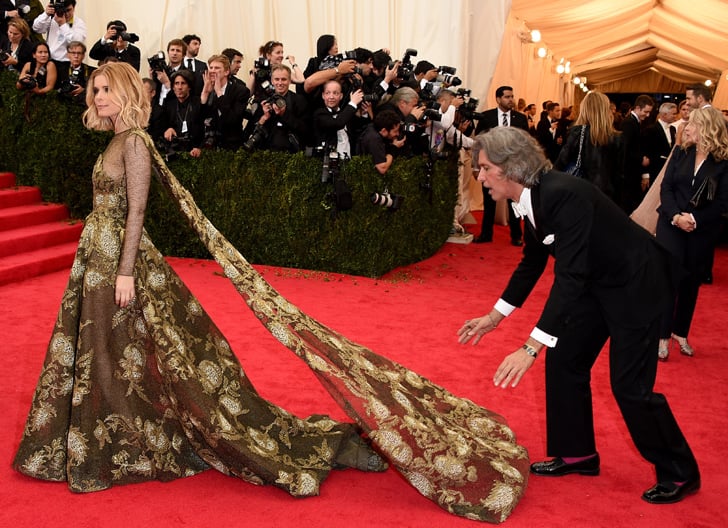 Sandra Bullock in Alexander McQueen at the 2014 Oscars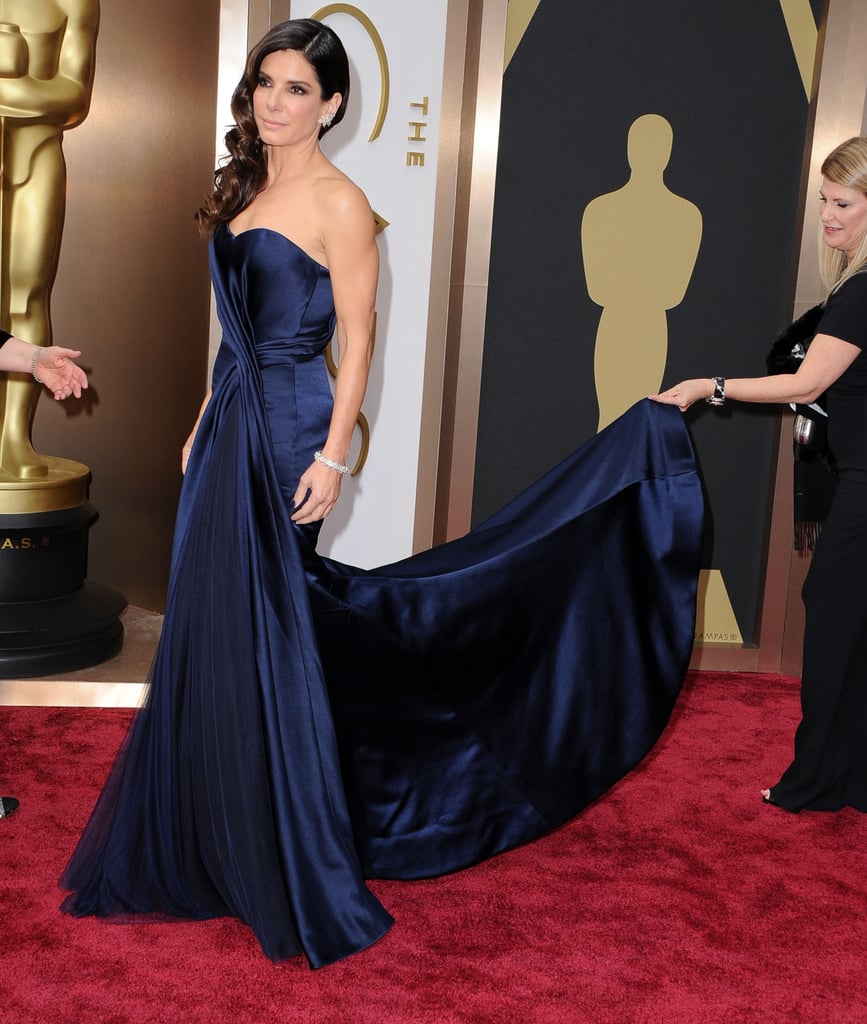 Marion Cotillard in Jean Paul Gaultier at the 2007 Oscars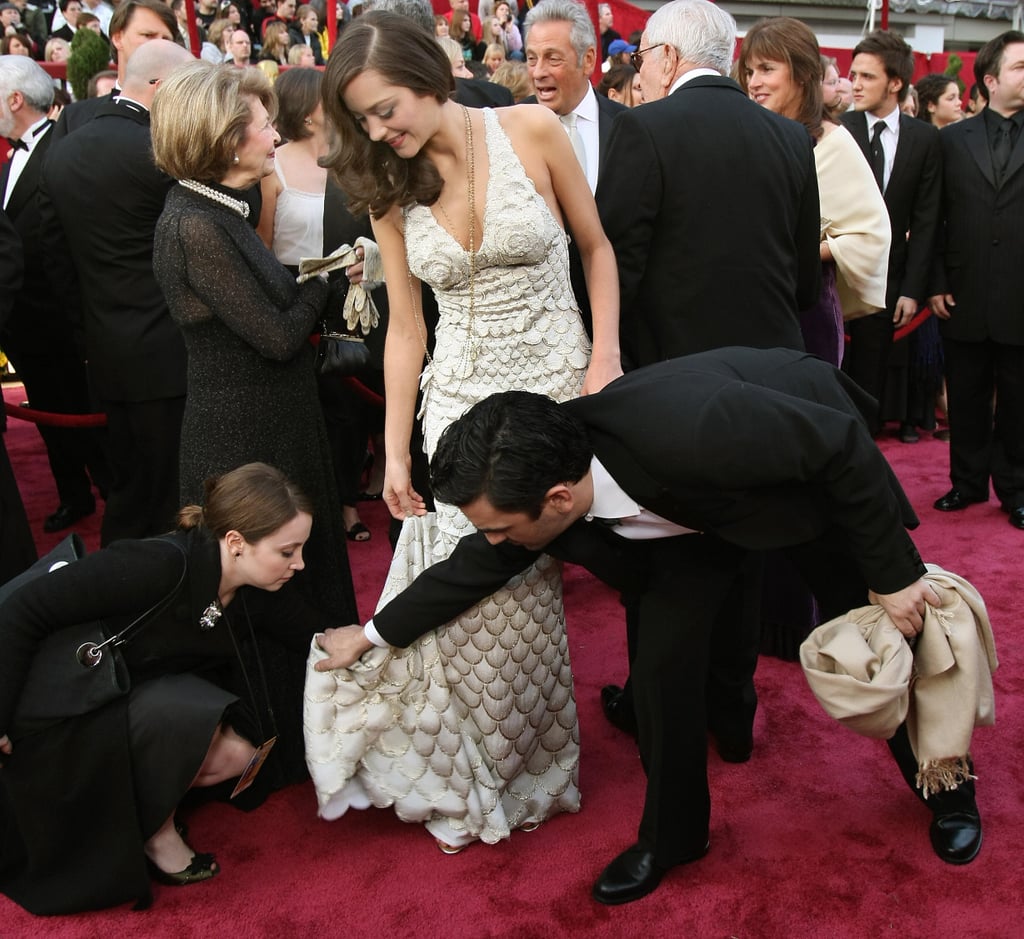 Lupita Nyong'o in Prada at the 2014 Oscars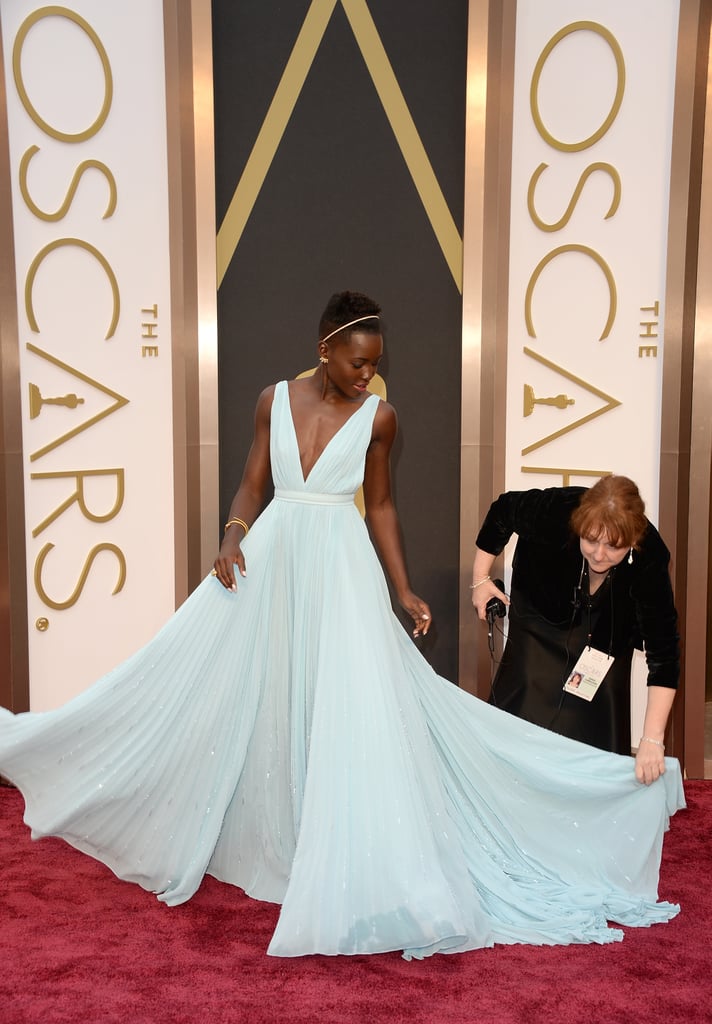 Amy Adams in Gucci Première at the 2014 Oscars
Beyoncé in Givenchy at the 2013 Met Gala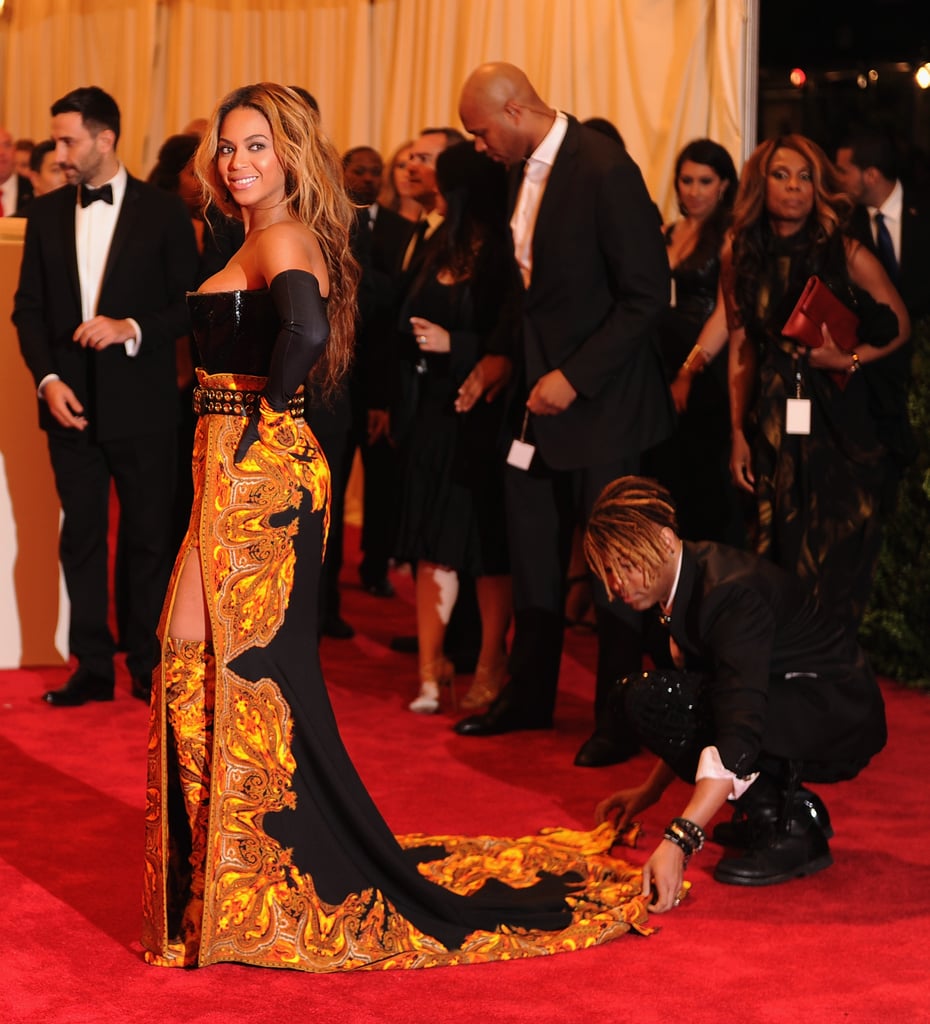 Amy Adams in Oscar de la Renta at the 2013 Oscars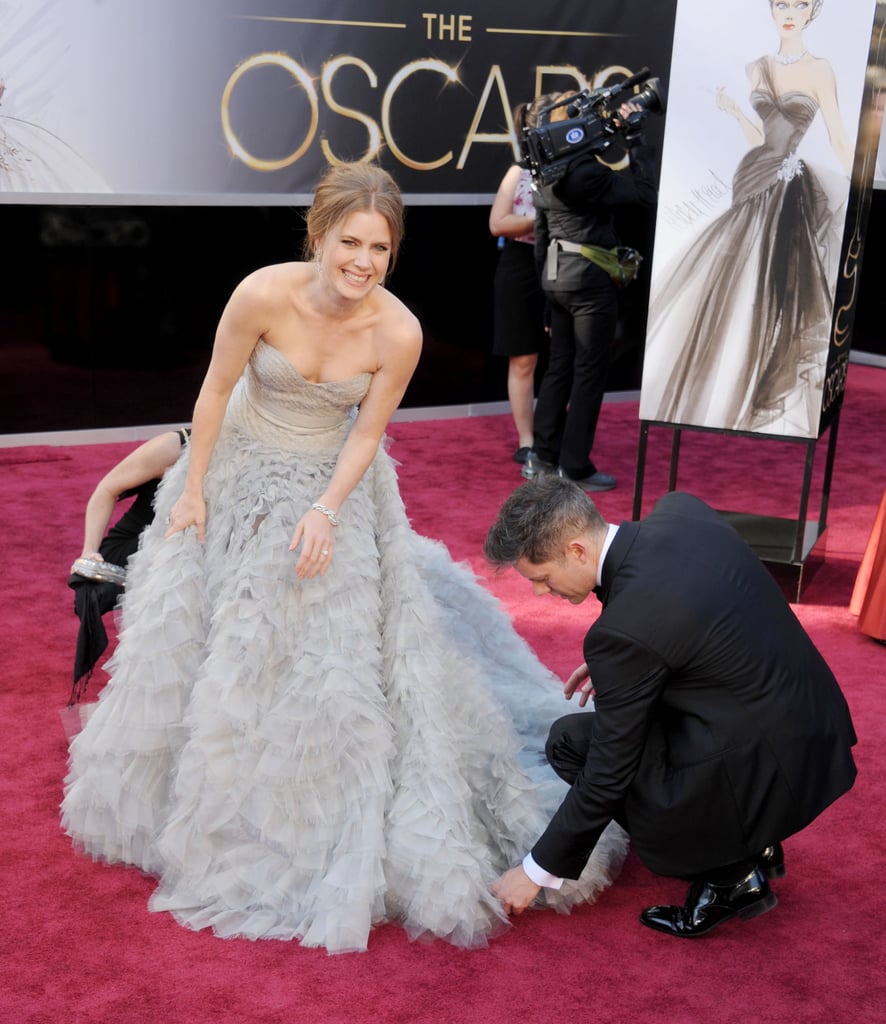 Gwyneth Paltrow in Valentino at the 2013 Met Gala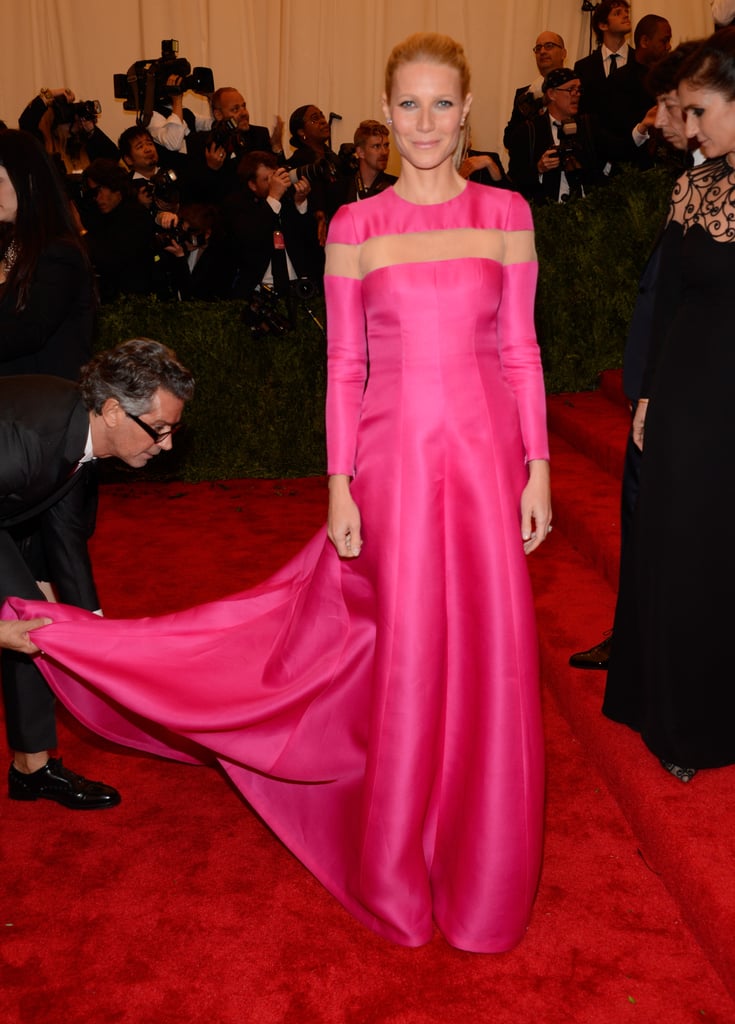 Jennifer Lawrence in Dior at the 2013 Oscars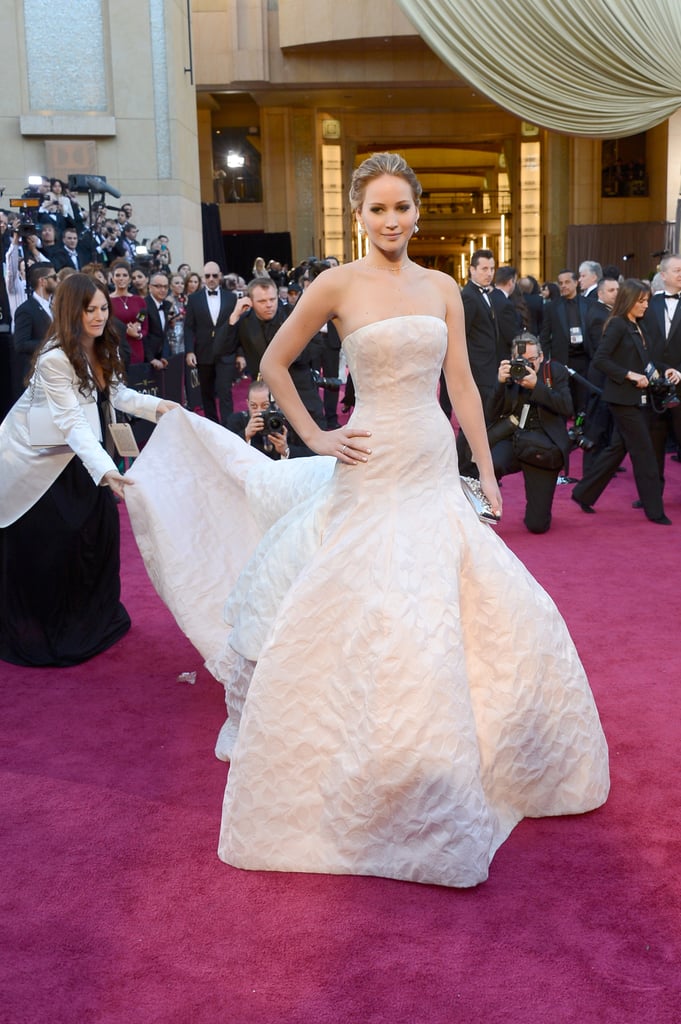 Olivia Munn in Marchesa at the 2013 Oscars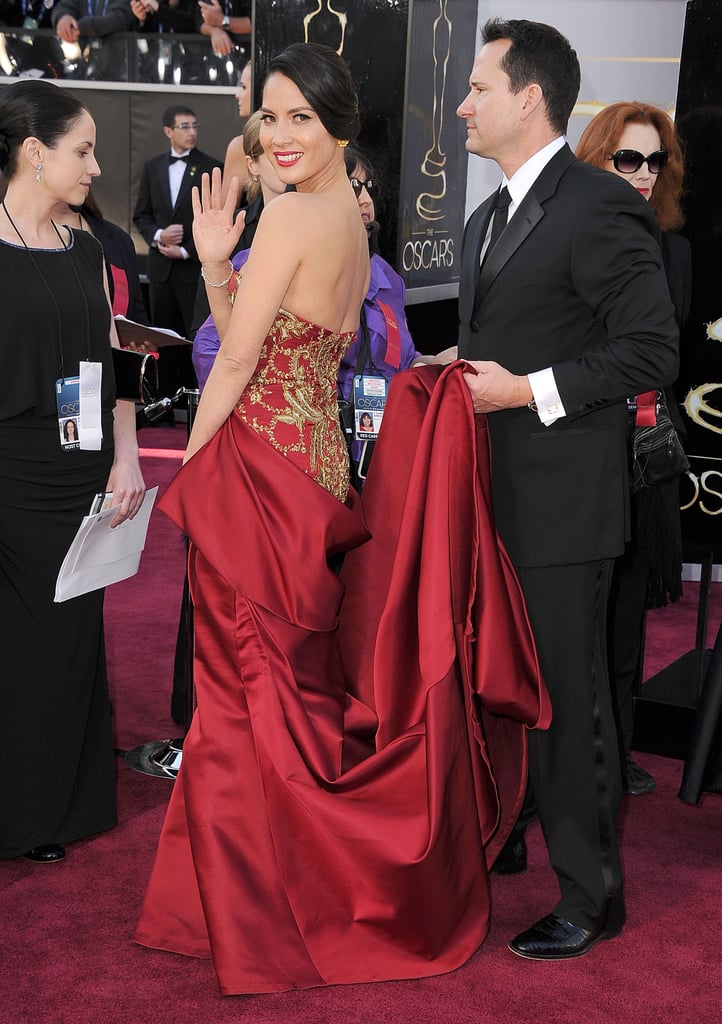 Taraji P. Henson in Roberto Cavalli at the 2009 Oscars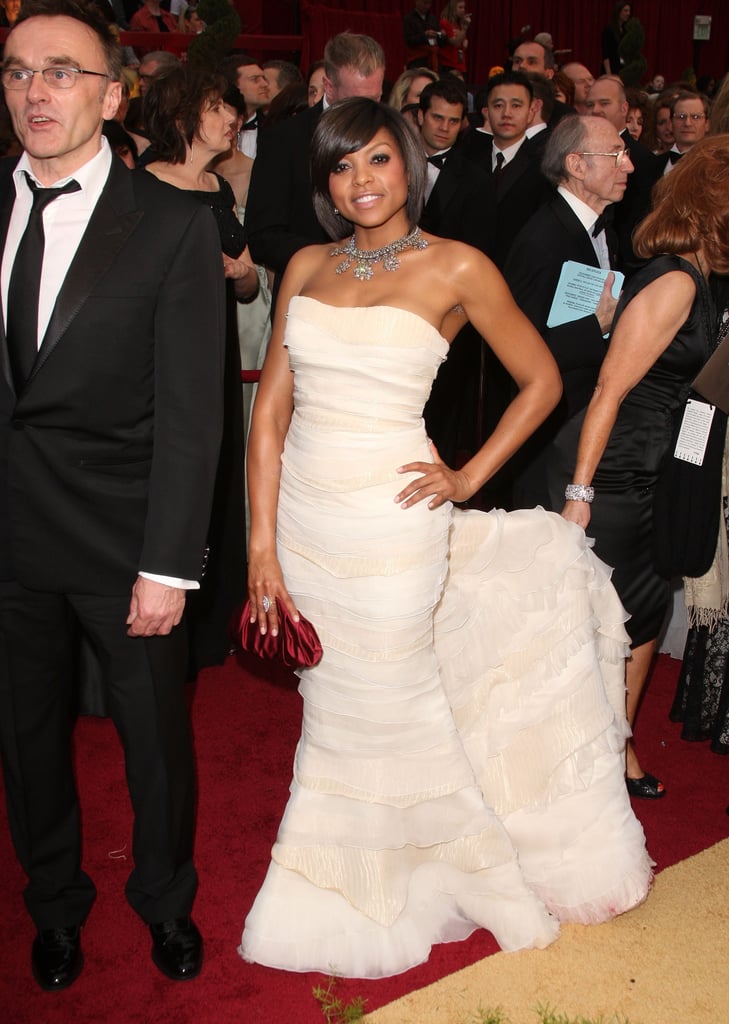 Rooney Mara in Givenchy at the 2012 Oscars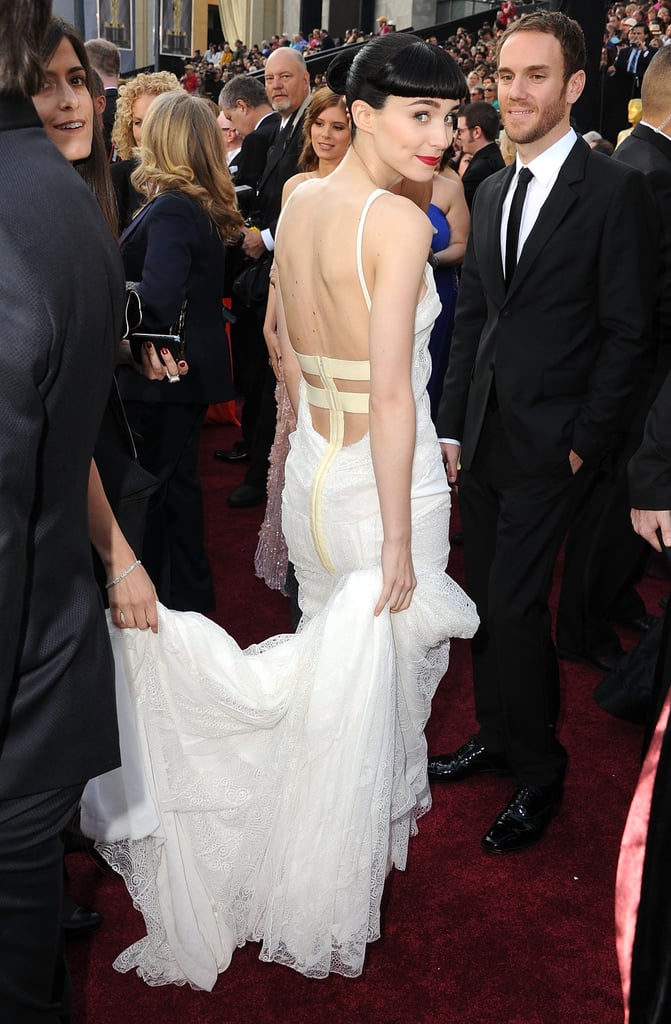 Beyoncé in Michael Costello at the 2014 Grammys