Reese Witherspoon in Blue Michael Kors Dress
Did Reese and Jennifer Purposely Coordinate Dresses?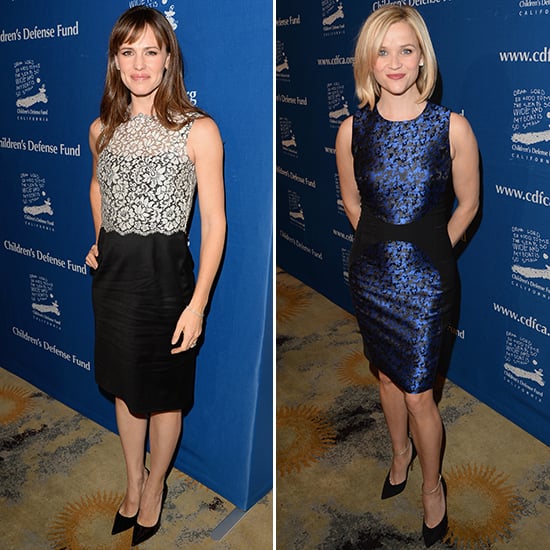 Jennifer Garner and Reese Witherspoon made a hard case for subtle texture at the 23rd annual Beat the Odds Awards last night. Both in knee-length cocktail dresses and black pumps, Jennifer imbued her look with print thanks to a white lace bodice, while Reese's Michael Kors number revealed its cobalt and black print under the lights of the photographers' flashes. Whose take on print and texture did you think was stronger?