Rihanna and Cara Delevingne Carrying MCM Backpacks
Rihanna and Cara Bring Back the Backpack — Are You Digging It?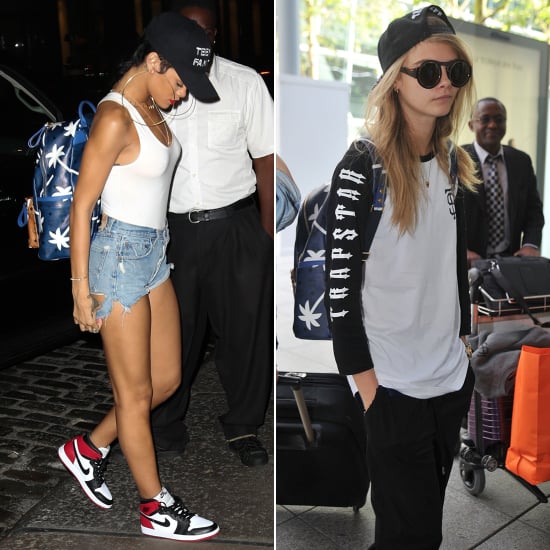 With Rihanna and Cara Delevingne rocking their MCM x Craig & Karl palm-tree backpacks ($970) with so much sass, it's safe to say that the trend is here to stay for a while. For her part, Rihanna worked a blue-and-tan leather backpack with denim cutoffs, a white tank, a baseball cap, Nike sneakers, and oversize hoop earrings while out in NYC. Cara took her same backpack for a spin while traveling, but she sported hers with a baseball tee, sweatpants, a backward cap, and round sunglasses. Are you digging the backpack thing, or are you already over this trend? If you're into it, then score an MCM backpack for yourself — or shop our favorite backpacks — to re-create Rihanna's and Cara's looks for day or night.