We're calling it — this may officially be Rihanna [1]'s most stylish moment to date. The star stepped out yesterday in a look that feels totally her — from the menswear-inspired trousers to the chunky jewelry — but, she's also rocking so many of the trends that have been on our radar.
Her oversize pinstripe [2] pants lend structure to her slouchy heather-gray tank top that she's wearing sans bra [3], and she's calling out to the '90s with an eye-catching choker [4], too. And, even though it may look a bit hard to pull off unless you're, well, RiRi, you'll actually find that with the right separates, you can be just as edgy-chic. Scroll down to see how it's done.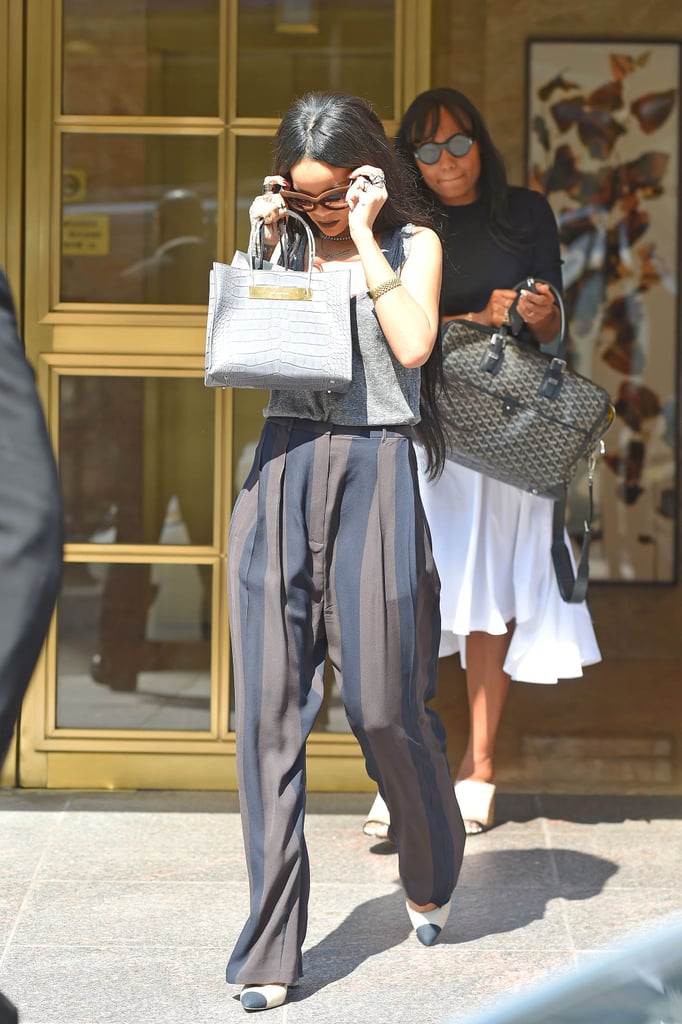 Rihanna [5] embellished her outfit with a pair of huge Italia Independent sunglasses, and she balanced out her accessory game with a mini crocodile bag. And her two-tone pointed-toe pumps made for a classic touch, providing her with that distinctive Rihanna-level sophistication that's earned her major status [6] in the fashion world.