Rihanna Wearing a Camouflage Onesie
We're Not Sure We're Ready For Rihanna in a Camo Onesie — Are You?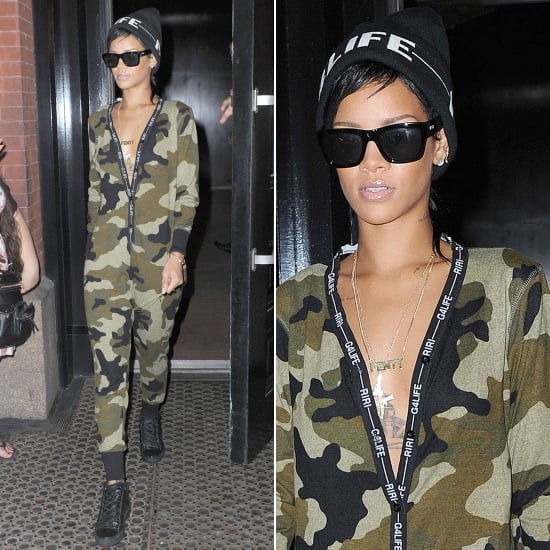 After seeing Rihanna in camo leggings recently, it was only a matter of time until she took the timely trend to a whole new level in a full-on onesie. Upon arriving at JFK Airport in NYC, the singer showed off one of her most eye-catching — and surprisingly covered-up! — looks yet. But it wouldn't be Rihanna without a plunging neckline like she rocked at the MTV VMAs afterparty, right? Completing her onesie was a slew of black: a beanie that reads "RIRI G4LIFE," blacked-out sunglasses, and lace-up sneakers. We know, this is a lot of look, even for a risk-taker like Rihanna, but do you think she pulled it off?