Rita Ora DKNY New York Shoot
Rita Ora Hit the Street For DKNY — And We Were There!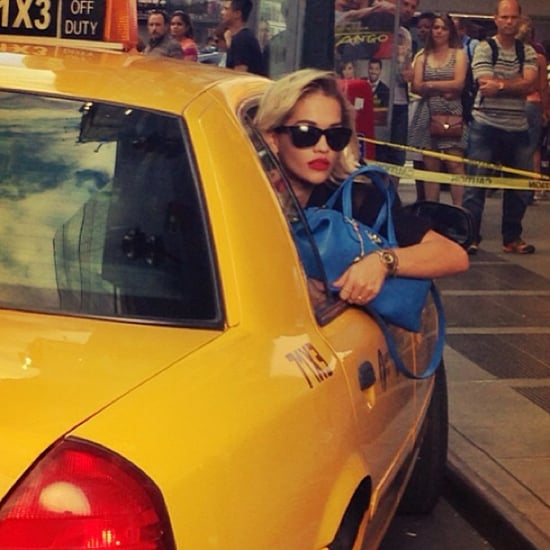 Yesterday, when DKNY tweeted, "So guess who we're shooting tomorrow for the #DKNY Resort ad campaign?! Ok, I'll tell you, @RitaOra!! I'll be on set. Stay tuned for pics," we were at the brand's command.
The vigilance paid off, as we've been rewarded this afternoon with a live stream of shots and videos that chronicle the campaign as it happens (hello, brightly hued Rita atop a taxi cab!). No need to wait for the official campaign. We've got what you want to see right here.