RocksBox Monthly Jewelry Box Review
Update Your Jewelry Box With Zero Commitment? Yes, Please!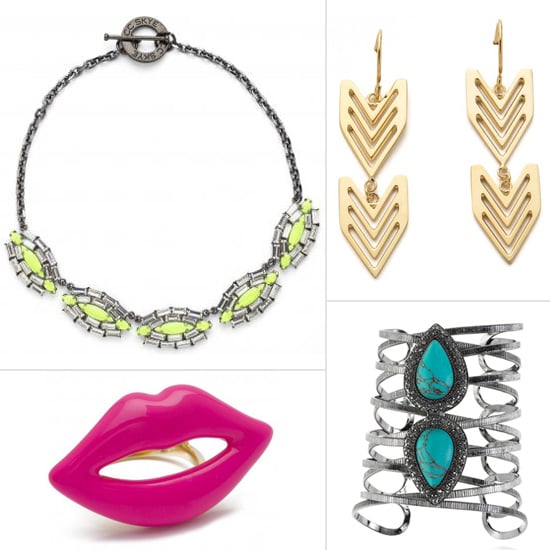 After a rash of box-of-the-month type clubs and, of course, our own beloved POPSUGAR Must Have, we thought we wouldn't have the energy to open one more package. Then, the recently launched RocksBox crossed our desks and our accessory-loving selves were intrigued . . .
The subscription service differs from others we've seen, namely because the monthly fee of $19 entitles you to a shipment of baubles curated for the style profile you've made (think brands like CC Skye and Gorjana). No samples, no freebies. Instead, try the pieces on, test them out, and then return what you don't want in a prepaid shipping envelope. Need to keep something for your permanent collection? The shipment comes with a price list that details how much the piece retails for, and your credit card will be docked that amount, minus your monthly fee.
The convenience of the idea hit us first: if you're already too busy to schedule a haircut or gym hours, how on earth can you responsibly pencil in time to try on new jewelry? But then, the real genius dawned on us. You have 60 full days to experiment with the baubles, meaning you can try that bib necklace on with enough tees, tanks, and cocktail dresses to predict whether you'll end up wearing it tons (or not). Ditto for those insane chandelier earrings and the cocktail ring you're just not quite sure about. Once you've returned or purchased everything, you'll get another set of goodies to try.
Perfect for commitment-phobes, you can buy only when you're certain. Win-win, right? If you're a subscriber, or plan on signing up, let us know in the comments. We'd love to hear if you end up finding your next accessory soul mate!
Photo courtesy of RocksBox