Rodarte Runway | Pictures
Rodarte? More Like Radarte When It Comes to the Runway!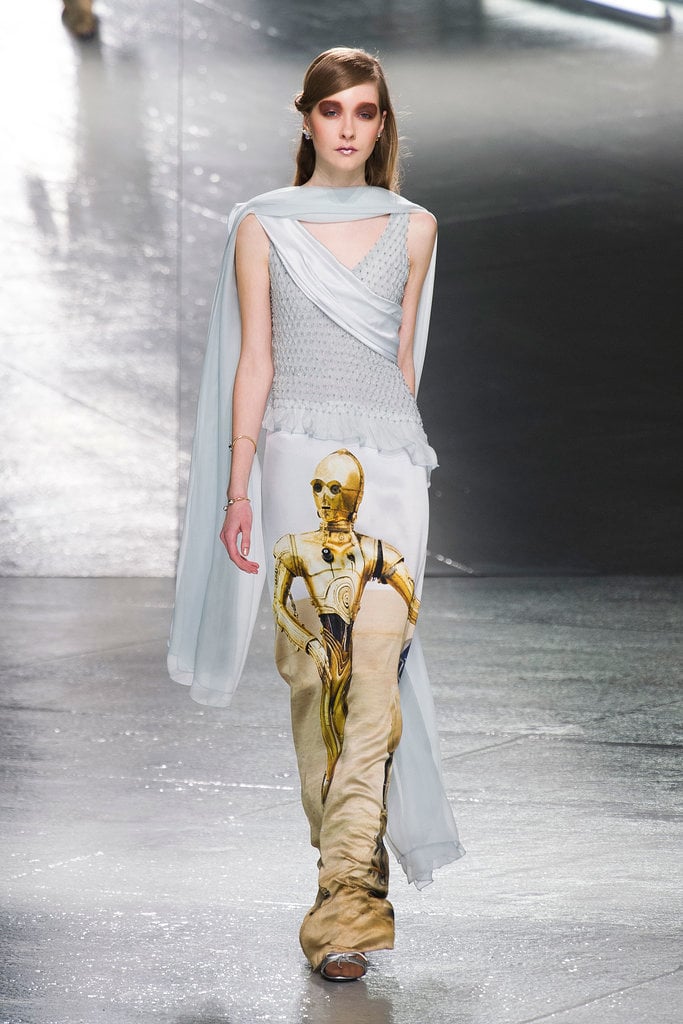 The final look was a gown printed with an image of Yoda from Star Wars, and the two gowns that came before were screen-printed with Han Solo, and this design featured the robot C-3PO. Another one featured the fabled Death Star and the moons of Tatooine.