Lucky magazine is one of our favorite sources for great shopping tips. We're thrilled to share this fabulous story from our friends at Lucky!
As obsessed as I am with all things sparkly, I'm ready to retire the glitz (now that it's post-holiday season)—but not without losing the glamour. Maybe that's why I've been favoring gold's slightly-less-dazzling-but-just-as-alluring sister: rose gold. Accent your outfit with just a hint of the pink-toned metal for an elegant look that isn't too flashy.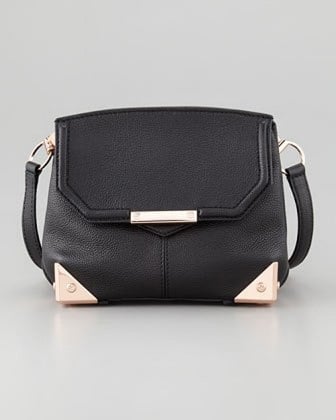 Marion Crossbody Bag, $675, Alexander Wang, NeimanMarcus.com
Click over to Lucky to shop the whole story.
For more fashion and style from Lucky, here are more Lucky stories.
Girls Actor Christopher Abbott Plays 'Roshambo' in a Free People Video
Florence Welch Designed Jewelry Inspired By Her Music