Rosie Huntington-Whiteley in Black and White Minidress
Is This Too Much Cleavage For Dinner, Even For a Supermodel?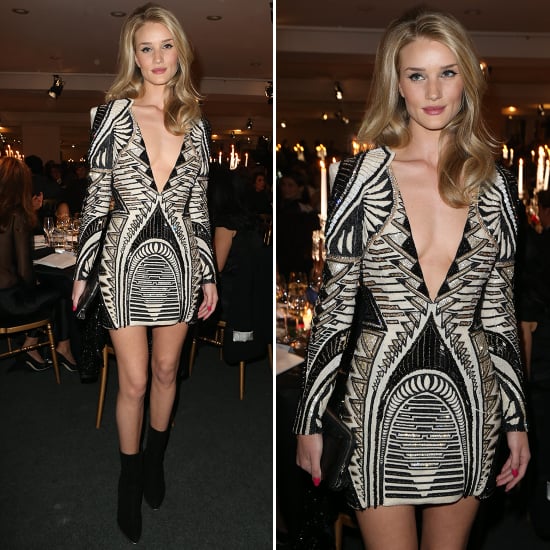 Rosie Huntington-Whiteley has become our go-to source for inspiration whenever we've got an inkling to take a fashion risk. After wearing a daring red and black suit by Antonio Berardi at the British Fashion Awards earlier this month, the supermodel debuted a highly embellished minidress with a bold geometric print at a charity dinner in Paris last night. And while the dress may have been on-trend for one of the hottest color combinations of 2013, the black and white mini did anything but blend in. Although we love how she rocked its plunging neckline and short hemline, we wonder if it was the best choice for an intimate dinner — what do you think? Let us know below.