Rosie Huntington Whiteley Net-a-Porter Interview
Is Rosie Huntington-Whiteley Headed For a Career Shift?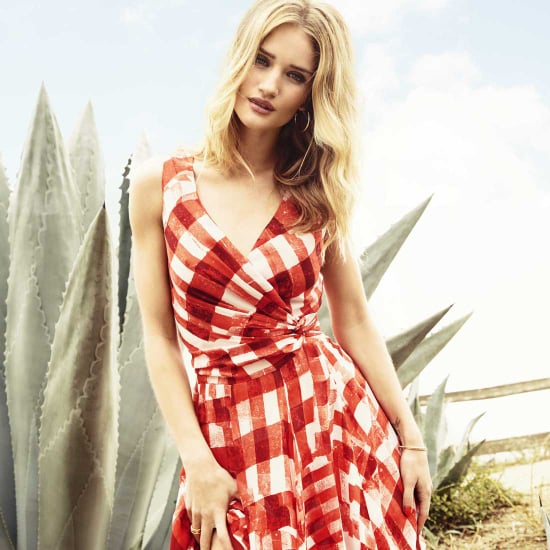 Rosie Huntington-Whiteley may have made a name for herself on the runway, but if there's one thing the past two years have demonstrated, it's that the 26-year-old model, who has been working in the industry for a decade already, may be ready to shift from the catwalk to the silver screen. After appearing in Transformers: Dark of the Moon in 2011, the Victoria's Secret Angel is set to appear in Mad Max: Fury Road in 2014 — and that's not all the model-turned-actress and entrepreneur has in store for herself. As she divulged in the most recent issue of NET-A-PORTER's The Edit. See some of her best quotes from the interview below.
On her favorite color: "Red is my power color. I love red. I'm drawn to it. I feel great when I'm wearing it. It's a sexy, confident color. But it's got to be a deep, powerful shade."
On how being in Transformers: Dark of the Moon influenced her fashion: "The Transformers audience is quite…specific. They want to see you looking 'sexy.' It informed my clothing choices on the press tour. I tried to find a way of being sexy but subtle."
On her new tattoo: "It's a hummingbird by Scott Campbell, a tattoo artist who does a lot for Marc Jacobs...hummingbirds fly about my house in LA. There's a hideous bush that my gardener wants to cut down, but I won't let him because all the hummingbirds gravitate towards it. In the mornings, I can sit with a coffee and watch them."
On having her own line of lingerie: "The process, from understanding what people want, to seeing my products in stores is incredibly moving."
On her acting aspirations: "I'd love to do a period drama, or make a quintessentially British comedy."
Source: Courtesy of NET-A-PORTER.com