Rosie Huntington-Whiteley Red Suit at British Fashion Awards
Did Rosie Huntington-Whiteley Forget Her Pants?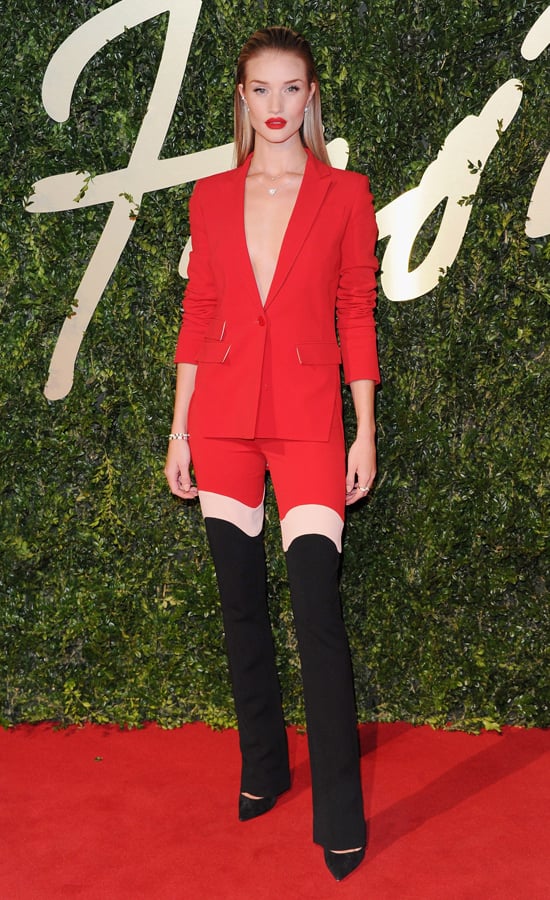 There's no question that Rosie Huntington-Whiteley can rock a red suit, but when she stepped out for the British Fashion Awards in her slim Antonio Berardi design, the question became: is something missing? A close look (and who wouldn't want to gaze upon the model longer?) revealed that in reality she was wearing colorblock trousers and ultrasleek stilettos with a result that was less shocking than stunning. Read on to get a closer look at the design and tell us if you too were duped by her slacks.