SAG Awards Red Carpet Style
Tune In Tonight For Our Live Screen Actors Guild Awards Red-Carpet Coverage!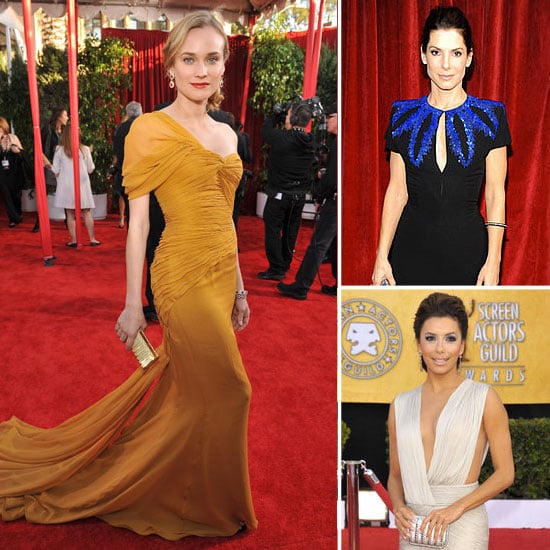 Are you ready for another batch of amazing red-carpet style? Tonight at 8 p.m. EST on TNT and TBS, the Screen Actors Guild Awards will present us with a fresh batch of honorable movie mentions and red-hot red carpet looks. For now, see all of the looks of the past here and make sure to check back later today for our live red-carpet coverage showcasing all of the gorgeous looks, trends, and accessories of the evening. Also, tune in to PopSugar for a live stream of SAG Awards red-carpet excitement today starting at 6 p.m. EST/3 p.m. PST.