Saint Laurent Dance | Videos
Let Hedi Slimane's First Saint Laurent Film Dance Into Your Heart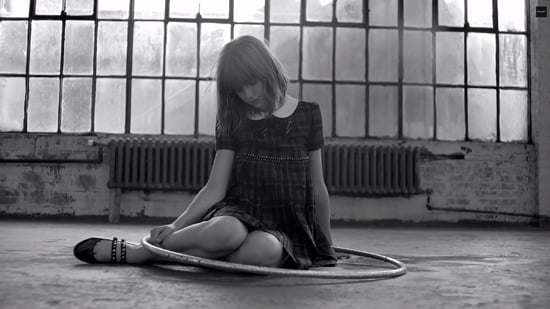 It really was only a matter of time before Hedi Slimane moved from taking pictures to making films. His first video clips for Saint Laurent, called "Saint Laurent DANCE," introduce a pair of leather ballerina flats that will be a part of the house's permanent collection.
In the first minute-and-a-half-long video, model Gracie Van Gastel is seen twirling around various locations with a hula hoop, with the camera sometimes pointed exclusively at her feet. In the second, model Lida Fox does some impressive ballet moves in a loft-like space. Both women are dancing to a song called "Trick or Treat," composed and performed by Clementine Creevy of Cherry Glazerr.
Both women are also wearing the Classic Ballerine Shoes, which will be available in November and will retail starting at $395. Each season, the shoe will be reinterpreted to fit in with new Saint Laurent collections. Take a look at both videos, and tell us whether you'll be buying these flats when they make their way to retail.