Salma Hayek at Yves Saint Laurent Movie Premiere
Salma Hayek Looks Très Chic on the Red Carpet, Non?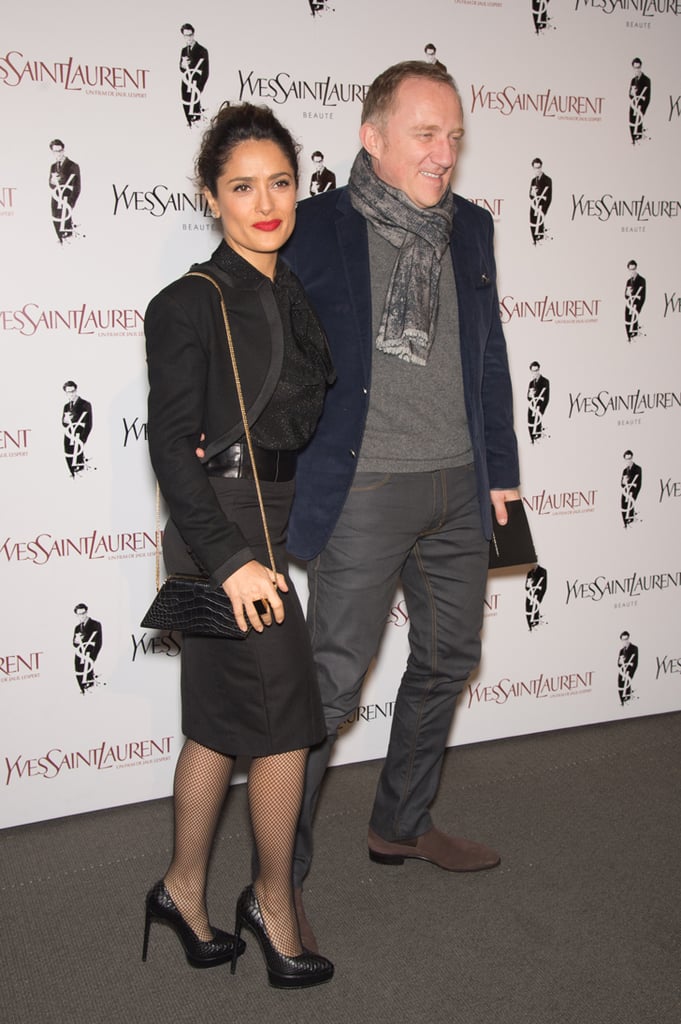 What do you wear if you're the wife of a French fashion executive and you're going to see a movie about one of France's most loved designers? Something very French, of course. Salma Hayek wore an all-black ensemble that included a high-waisted pencil skirt, a sparkly blouse, a black jacket, fishnets, and snakeskin stilettos to the premiere of Yves Saint Laurent in Paris Thursday night. She walked the red carpet with her husband, Francois Henri-Pinault — who just so happens to run the company that owns Saint Laurent today.
Would the designer himself have approved of Hayek's look? Take a look at her ensemble, and see the trailer for the film here.