Sandra Bullock Dress Venice Film Festival 2013
We Didn't See This Coming From Sandra Bullock!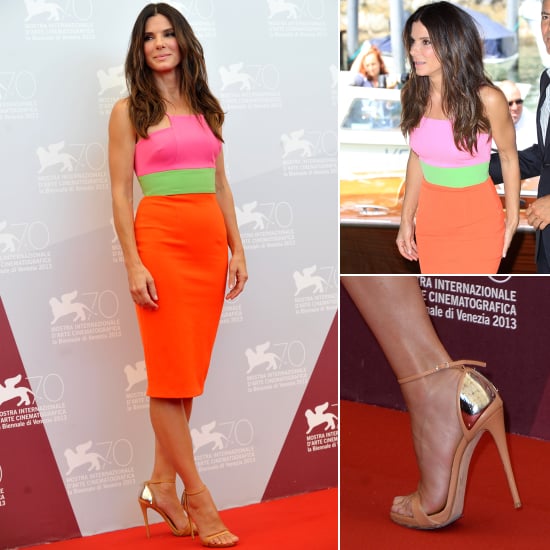 Sandra Bullock gave her regular retinue of little black dresses a break when she appeared at the Venice Film Festival yesterday in a neon colorblock shift. The look took us by surprise, but we absolutely adore it! It was a smart event to debut the new look, with the festival's by-boat arrivals allowing the bright colors to really pop (don't they just glow in the top right shot of her?).
The star's simple style wasn't totally thrown out the window, though: strappy sandals were her sole accessory.