Sandro Hugh Holland Collaboration
Why You Absolutely Need a T-Shirt From the Sandro x Hugh Holland Collab
Lucky magazine is one of our favorite sources for great shopping tips. We're thrilled to share this fabulous story from our friends at Lucky!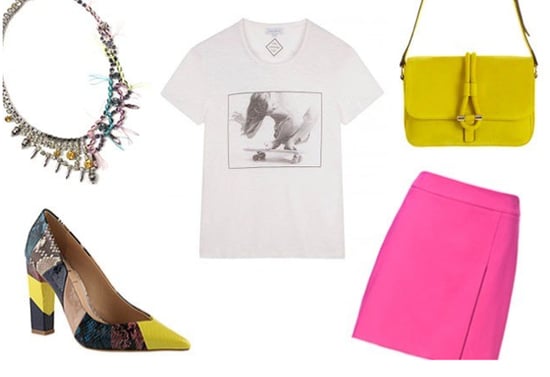 Last week, while sipping a tasty Svedka cocktail and browsing the collection of totally unisex T-shirts with California surfer-inspired graphics in Sandro's latest collaboration with photographer Hugh Holland, we had a thought. While a graphic tee is traditionally saved for those super casual days, these awesome shirts with really cool details could actually be dressed up, or down for a number of different occasions. Which is to say: we've found your perfect summer tee.
Click over to Lucky to see and shop the whole story.
For more fashion and style from Lucky, here are more Lucky stories.
How to Make Your Watch Your Best Accessory
Go Long! The Best Maxi Dress For Your Body Type, Revealed