Sarah Jessica Parker in Elle January 2010 2010-12-02 12:00:02
Sarah Jessica Parker Talks Halston and Baby Style in Elle
We have to wait until Dec. 15 to pick up Elle's January issue with Sarah Jessica Parker on the cover, but here's a quick sneak peek of what's to come. The stylin' actress/designer/mom has many roles these days — she's often spotted running around NYC with her kids in comfy clothes — but for her latest gig, she left her home life to play dress-up. Then she sat down to discuss her position at Halston, her design skills, and her baby girl's style. Read more below.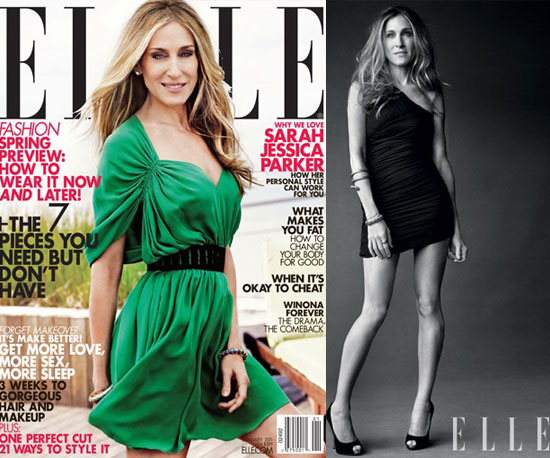 On her reaction to being offered the position of president and chief creative officer at Halston and Halston Heritage: "I kept saying, 'You understand, by offering this you are going to be criticized?' It took me a long time to say yes."
On taking her role at Halston very seriously: "I said, 'Please know this now: I will never do this for a title. I will never dip in and out of this. I'll do it like everything else I've ever done. I'll be involved down to the splitting of the atom.'"
On her design skills: "I might not have the language; I can't always tell you the exact blend of a fabric, but I figure it out."
On her daughter Tabitha's style: "She's crazy for bows; she wants her head covered in them."
Photos by Tom Munro