Sarah Jessica Parker New Creative Advisor to Halston 2010-01-13 10:15:22
Sarah Jessica Parker, Halston's New Creative Advisor?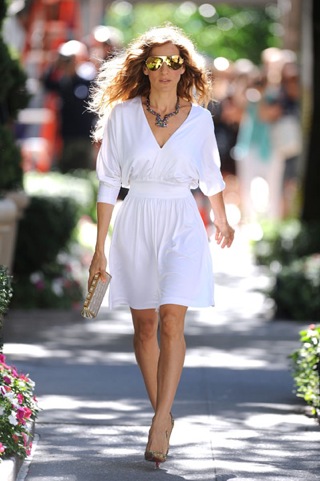 UPDATE: It has been confirmed, SJP has indeed partnered up with Halston to work on its secondary Heritage line. More details to come.
Sarah Jessica Parker dons Halston in the new Sex and the City 2 flick, but is her link with the house much more than just borrowing clothes? Though nothing has been confirmed, it has been reported that Halston is working out a consulting gig with Parker. Rumor has it she will probably work on the recently launched secondary Heritage collection.
Stay tuned for further details, but considering SJP's impeccable taste, this is sure to be a successful collaboration. I just hope it's true!