Sarah Jessica Parker at New York City Ballet Fall Gala
Sarah Jessica Parker Inspires Our Search For a Little Lace Dress
White isn't just for Summer and the latest celebrity to prove that very notion is Sarah Jessica Parker. The actress attended the New York City Ballet Fall Gala wearing a gorgeous Stella McCartney lace dress accompanied with a floral pin — a very Carrie Bradshaw touch — elegant drop earrings, a matching necklace, green suede pumps, and a nude bag. We love the high-drama factor, but before you snatch a similar look, listen up to three key styling tips to get the look right for Fall.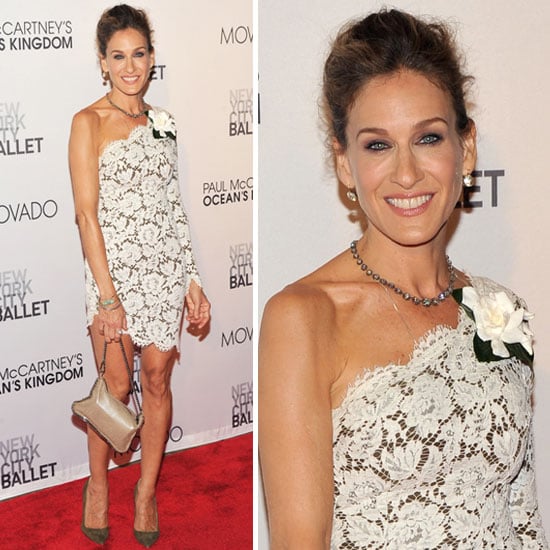 Hone in on the Fall season and accessorize your outfit with suede pumps or booties, and dramatic make-up.
Drape a leather jacket over your shoulders for a cool, layered look.
When it gets extra chilly outside, contrast your lace white dress with thick black tights.