Sarah Jessica Parker Wearing Leggings With Heels
Would You Wear Sporty Leggings With Heels à la Gwyneth Paltrow and Sarah Jessica Parker?
Sarah Jessica Parker was just spotted taking a stroll in NYC wearing gray cropped leggings with a pair of taupe suede high-heeled booties. As soon as we saw this look, it gave us flashbacks of the all-black biker-shorts ensemble Gwyneth Paltrow sported in London back in 2008. Can it be that SJP is bringing back the sporty-slash-dressy trend? We admit that it's not a look for the masses, but when done right and by the right person — like Gwyneth and Sarah Jessica — it can be super fresh. So tell us, would you wear sporty leggings with heels? Vote below, then leave a comment with your thoughts on this celeb-inspired trend.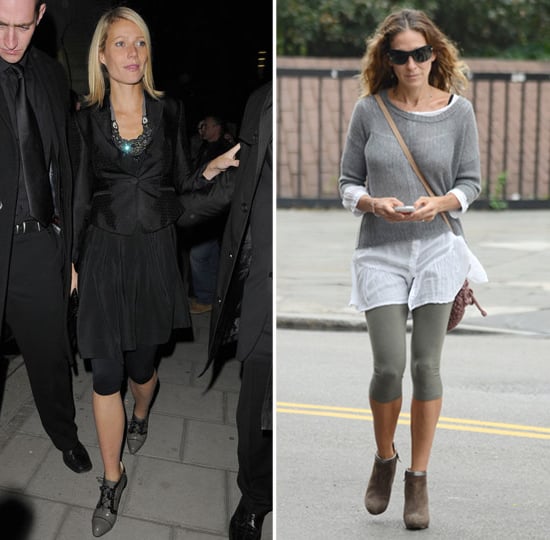 8761781