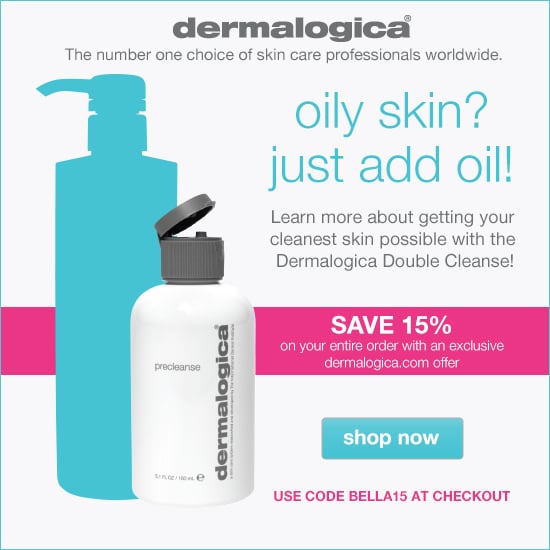 Washing your face at least twice a day is a no-brainer. But is it working? If you hit the sink morning and night but still find yourself staring at a dull, congested complexion, chances are your cleanser is to blame.
Turns out, a single wash with a surfactant-based cleanser isn't as effective as you thought, since it often leaves behind a film of oil-based debris like sunscreen, long-lasting makeup, pollutants, and your skin's own sebum. That's because all of the above create a barrier that most regular cleansers cannot fully penetrate. Even double scrubbing won't get you the intense, deep clean you need — at least, not with your ordinary cleanser.
Only PreCleanse from Dermalogica is formulated with the plant-based oils that can melt and remove the layers of oil-based debris, allowing your follow-up wash to penetrate even further than before. Simply add water to transform the formula into a milky emulsion that gently and easily rinses debris from the skin's surface — even around the delicate eye area (goodbye for good, waterproof mascara!). Whether you follow up with your regular cleanser or your prescribed Dermalogica Cleanser, the Double Cleanse regimen that begins with PreCleanse is the secret to ultraclean, healthy skin and professional results.
Try PreCleanse and other professional-quality products from Dermalogica today, with a special limited-time offer just for POPSUGAR users. Simply shop the site and use code BELLA15 to receive 15% off any purchase. Offer expires Oct. 9, so click here and start shopping now. Valid only at Dermalogica.com.