 If you get something right the first why bother to try again? That is the attitude Kimmie of See Pretty Things took with her shoot at our DVF X Bloggers event. She found a the perfect dress and instead of trying on outfit after outfit, or even shoot another nearly perfect outfit, she stuck with her one perfect gown.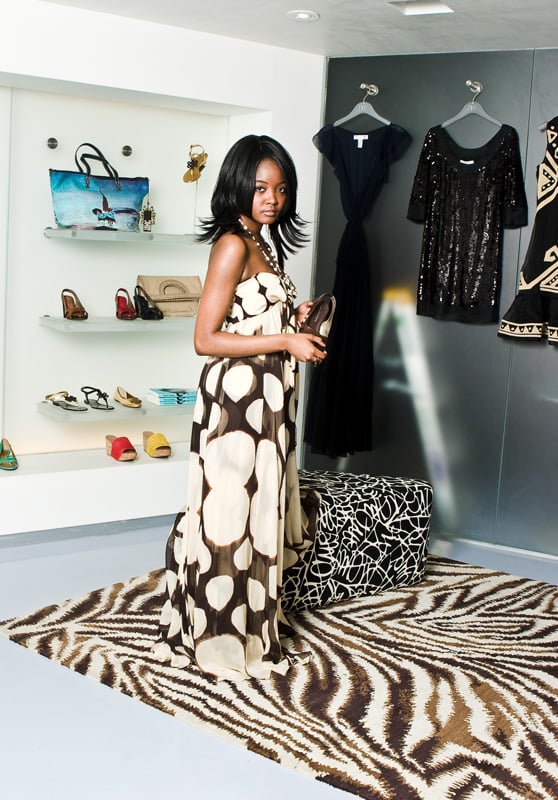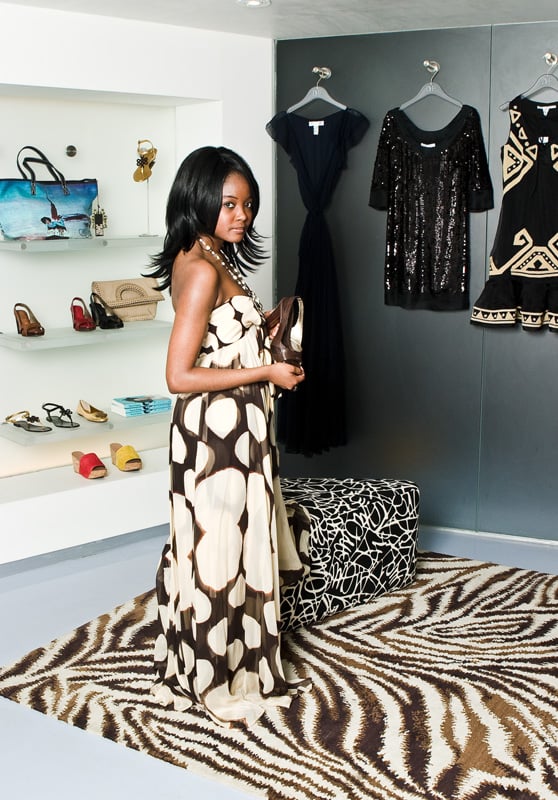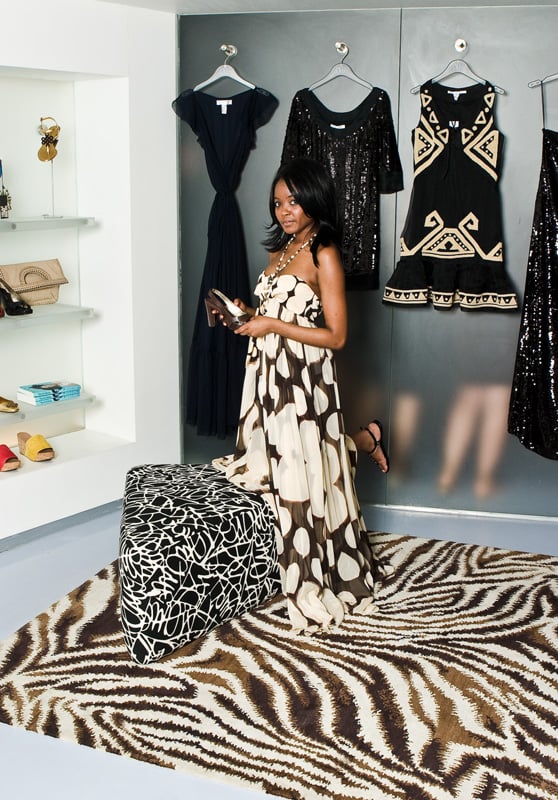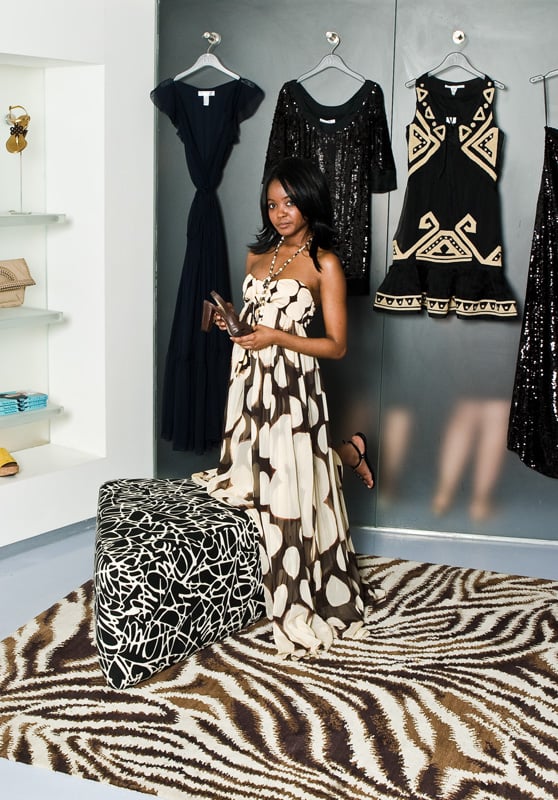 But it wasn't just about the clothing for Kimmie:"It was absolutely amazing from the time we walked in until the time we left and it felt a bit dream like. The two things that stick out in my mind was how much fun it was to hang out with the other bloggers and getting to know them. Second, it was really nice to see the entire staff getting involved by assisting with outfits and even doing some styling to make each shot tell a story. Both of these made it memorable and a nice way to spend an evening."
And while the stunning animal print maxi dress isn't available online we found a few full length options that can help you take it to the max just like Kimmie.