Selena Gomez Breakout Style Star 2011
Breakout Style Star of the Year Is Selena Gomez!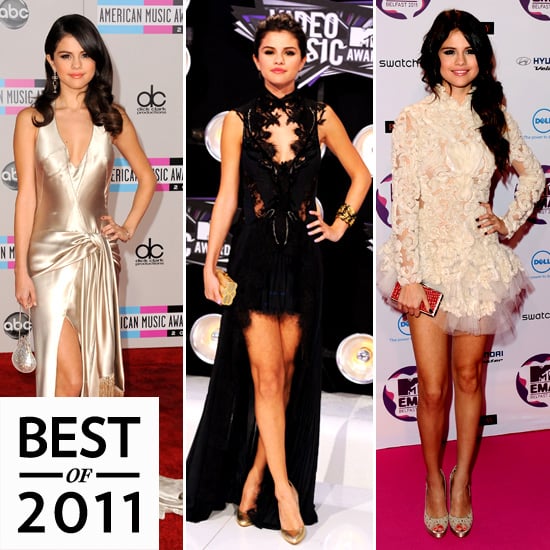 There were a slew of stylish ladies that graced the red carpet this year, and we had a really hard time narrowing it down to the five most fashionable. It was a tough race, but judging by your votes, Selena Gomez raised the bar for red-carpet glam in 2011. She had a big year, hitting the silver screen in Monte Carlo, embarking on a nationwide tour, and presenting and performing at various music awards shows — all while in risk-taking runway gowns and sleek, sophisticated hair and makeup. We can't wait to see what Selena has up her sartorial sleeve for 2012!