Selena Gomez's Denim Cutoff Street Style
This Is Chapter 2 of Selena's Denim Cutoff Love Affair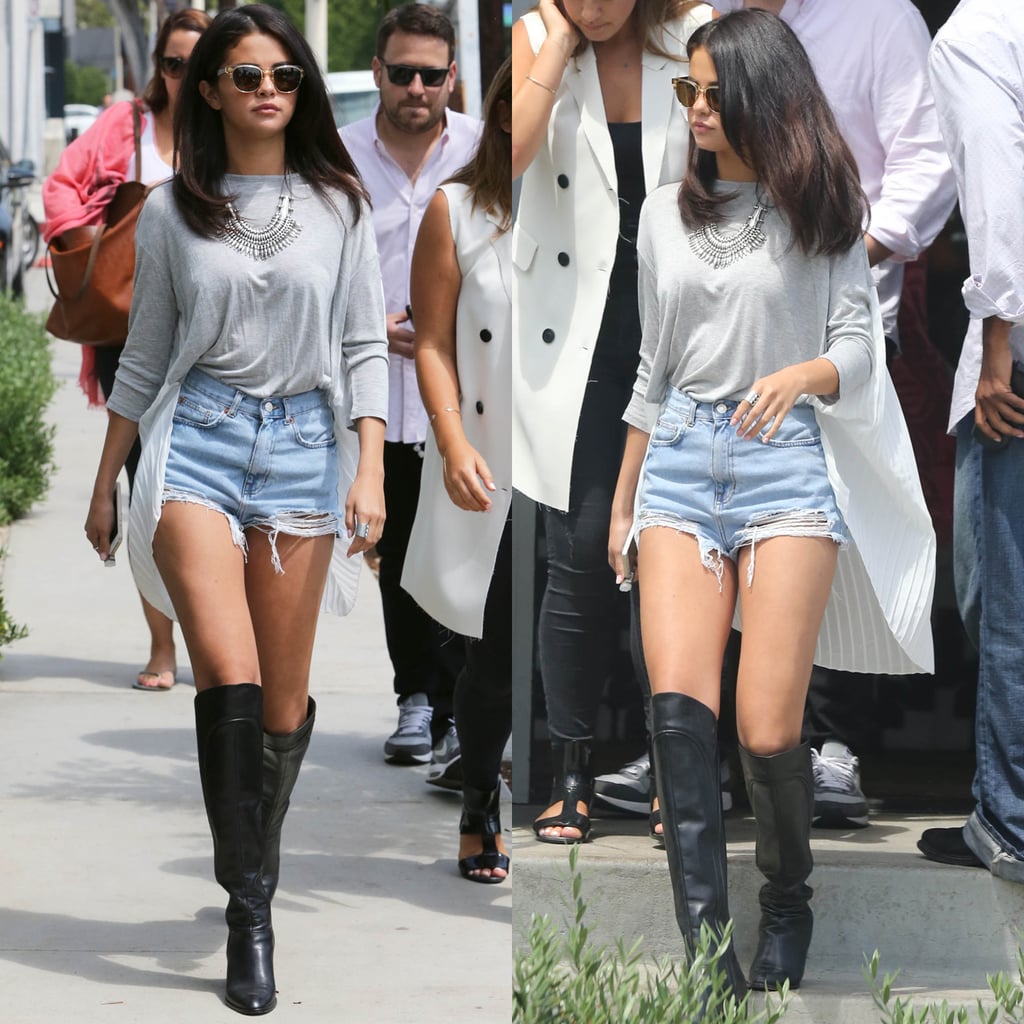 The first time Selena Gomez wore her supershort denim cutoffs, we questioned whether or not the star had crossed the line. After all, she showed off way more than we would've expected from, ahem, behind. But Selena just stepped out in the same jean shorts again, and this time she's a bit more covered up.
While her outfit is just as edgy, thanks to knee-high leather boots and a chunky spike necklace, it's also got a feminine touch. Selena's gray raglan top has a breezy, pleated back that's long enough to hide her rear end. And for that reason, we're all about the style trick she's employed.
At the same time, she still veers on the sexy side, which leads us to wonder whether she should've just retired these ultradestroyed Daisy Dukes. What do you think? Would you want to see Selena's cutoffs on the streets again?