Sensitive Ear Lobes
Fab Tip: Clean Out (and Sell Out) Your Jewels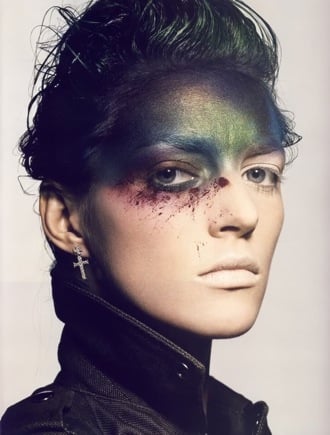 Here's a little-known fact about me: my ear lobes are super sensitive, and wearing anything other than studs tend to irritate them. I was recently cleaning out my jewelry drawer when I realized I have over 20 cute pairs of earrings I haven't worn in ages. A light bulb went off in my head — why not sell them to close friends and co-workers? After all, they're of no use to me, just sitting there. With my new entrepreneurial spirit, I went to work, sanitizing each piece with alcohol, then sticking them in small zip-lock baggies. I was on to something . . .


To hear what else I did, and to see some cool clip-on earrings, read more.
Next, I sent an email to friends and close co-workers, alerting them about my mini earring sale. I assured them the earrings had been sanitized and that I would be selling for $5 each. No pressure, of course.
I put all the plastic baggies in a sleek Chanel shopping bag and brought it to work with me — presentation is key.
Some came to me, requesting to see the earrings, while others asked me to do a show-and-tell during lunch in the lunchroom. For those who were busy, I took the bags to them, so they could peruse at their own pace.
Once they made their selection(s), they returned the remaining earrings to me, and paid me the amount. I left them with a small, cheeky verbal message: it was nice doing business with you!

Fab friends, I encourage you to do the same if you have jewelry that's just sitting at home, unworn. Just be sure to sanitize, send a proper email, and be nice to your customers. Good luck! And for those, like me, who have sensitive ear lobes, here are some fabulous clip-on earring options.