Season four of Sex and the City [1] started to get serious. Seriously fabulous! But really, the women starting to evolve and develop senses of self, and style. From the beginning of the season with such amusing episodes like "The Real Me" where Carrie is "fashion road kill" to the end with such a serious episode as "I Heart NY" where one of their own, Miranda, has a baby, we learned that SATC was growing up. It may be heavy stuff, but the vivid fashions kept it light. Check out my other Sex and the City style slideshows [2]!
Jazz, Baby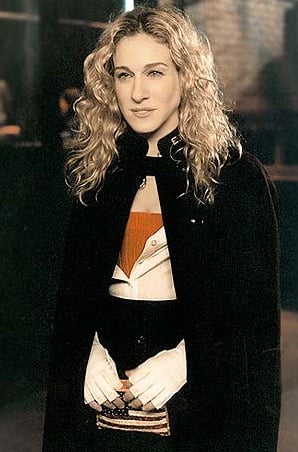 In a vintage cape and Moschino bustier, Carrie meets the jazz musician with ADD; I liked him.
Birthday Girl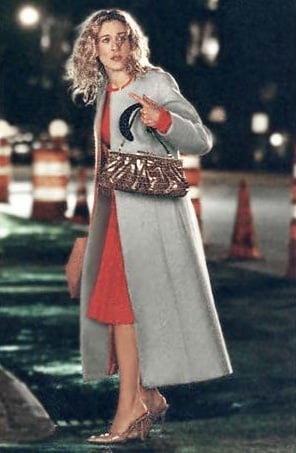 Carrie, all alone on her birthday, in Prada and Fendi.
Gallery Gal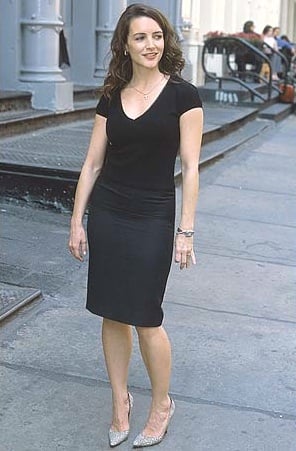 No one wears yuppie classic Richard Tyler like Charlotte York MacDougal.
Hot Stuff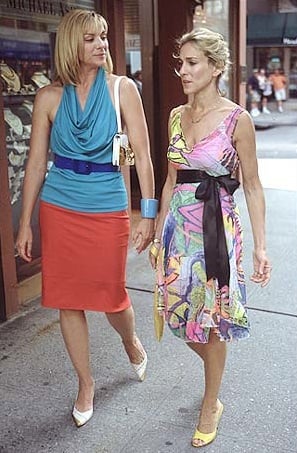 Women like this stop traffic.
Me Likey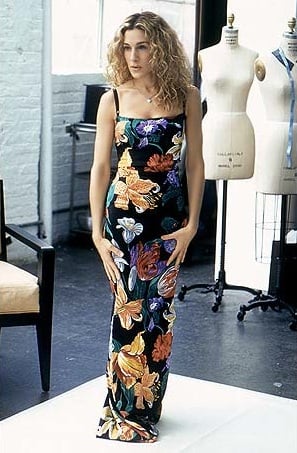 Carrie practicing for the NY fashion show in a Dolce & Gabbana stunner.
Country Chic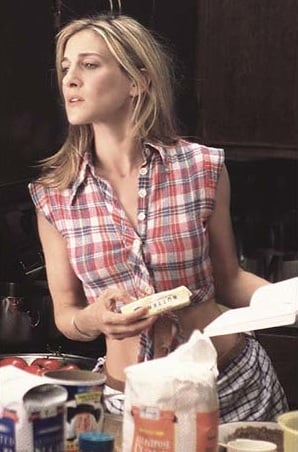 Carrie in the country? Too good to be true (TG2BT).
NYC Gal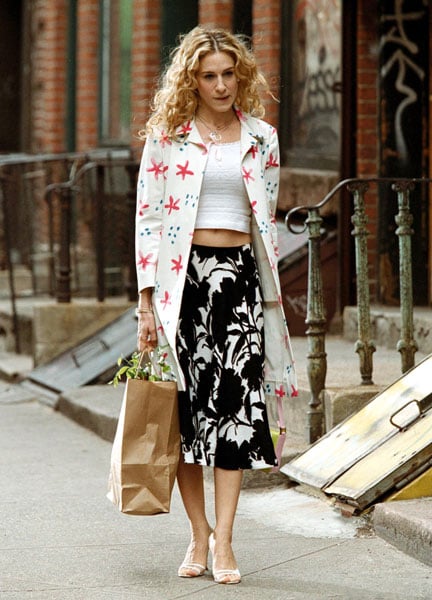 Another Carrie classic: Agnes B. cropped sweater, Prada skirt, Marni coat — I want it all, now.
Lady in Red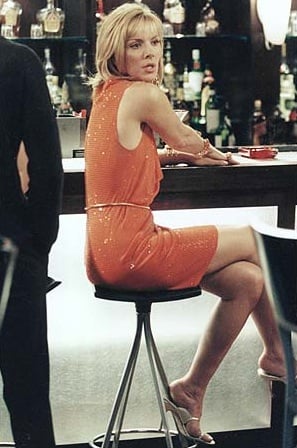 I loved Samantha in red, didn't you?
Prancing in Prada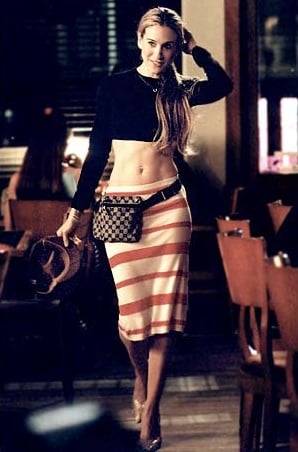 Such a goodie; the newsboy cap and Gucci hip bag were genius accessories for this modern, sexy look.
Vibrant Miranda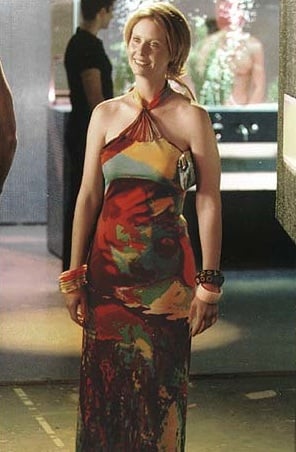 One of Miranda's best looks, ever; this Jean Paul Gaultier dress complemented her coloring oh so well.
Say What?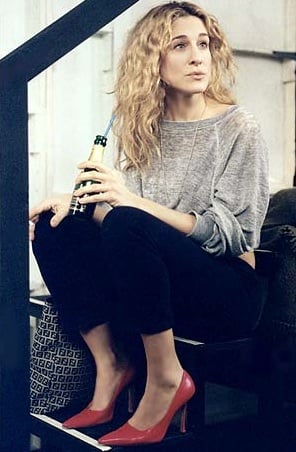 I adore this casual look — totally easy to imitate, too!
Just Say Yes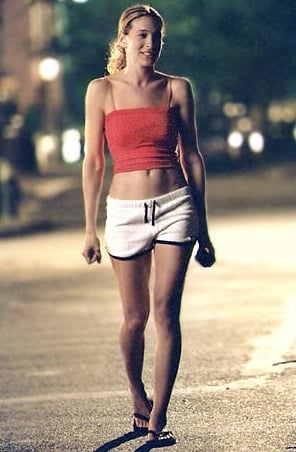 Casual Carrie.
Bridal Boutique Babes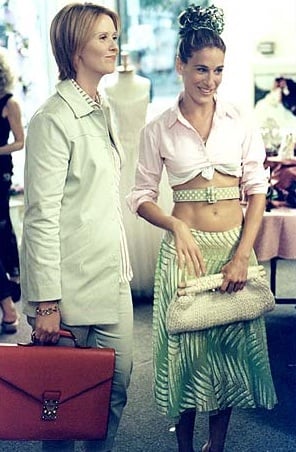 I could never get over Carrie's amazing midriff — luck out.
Pearl Explosion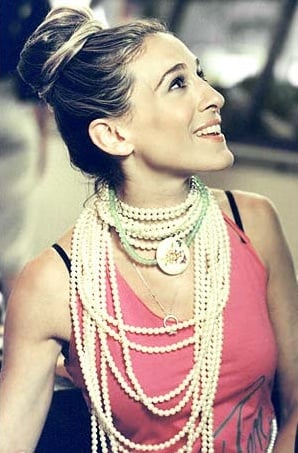 A bit overdone if you ask me, putting Carrie's hair into her high bun was the answer here.
Taxi!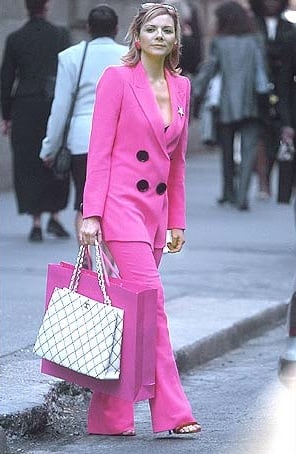 Samantha in a shocking pink Emanuel Ungaro pantsuit.
Fashion Roadkill
Classic! And those sparkling nude Dolce & Gabbana panties were Fab-u-lous.