Share Why You Should Go to Coachella and Enter to Win Festival Passes!
With Coachella 2012 just around the corner, we can't wait to check out the festival fashion firsthand. What's more, thanks to our friends at H&M, you can join in on the fun and enter for the chance to win Coachella festival passes! Every day for the next three days, H&M is giving away tickets to Coachella.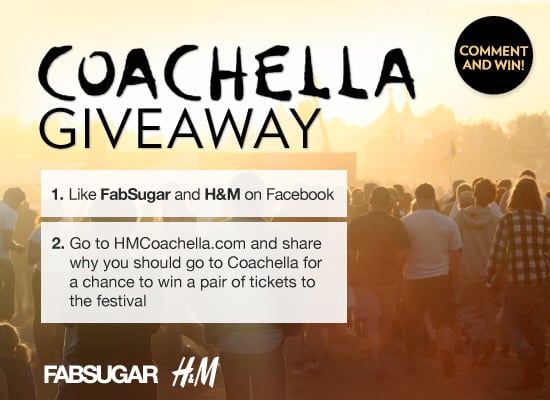 1. Like FabSugar and H&M
2. Post a comment on H&M's Coachella site telling us why we should take you and your friend to Coachella.
For more information on how to win, click here, and hurry because the contest ends at 10 p.m. EDT on Monday, March 26. Stay tuned to FabSugar for more chances to win Coachella festival passes!