Sheer-Stripe Cardigan
The Look For Less: Brunello Cucinelli Striped Gauze Cardigan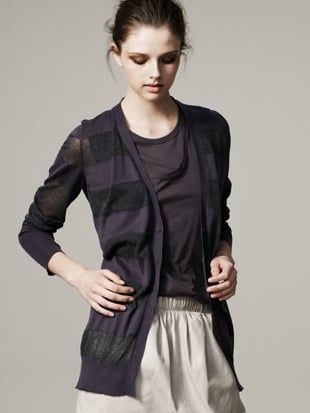 My closet is cardigan central, but I have yet to come across a sheer cardigan that walks the fine line between girlie and sporty. This Brunello Cucinelli Striped Gauze Cardigan ($745) is perfect in every way, except for the price. I can't justify paying that much for a sweater, no matter how much I love it. Moving on . . .

To see the look for less,
.
How similar is this Loft Sheer Stripe V-Neck Cardigan ($50)? It's navy, like the version above, and has chunky stripes for a sport feel. Plus, it has the same V-neck cut. And that price tag is way more justifiable. Just get one size up for a relaxed look.