Shop 2013 Met Gala Red Carpet With Moda Operandi
Shop the Met Gala Red Carpet Mere Hours After, Thanks to Moda Operandi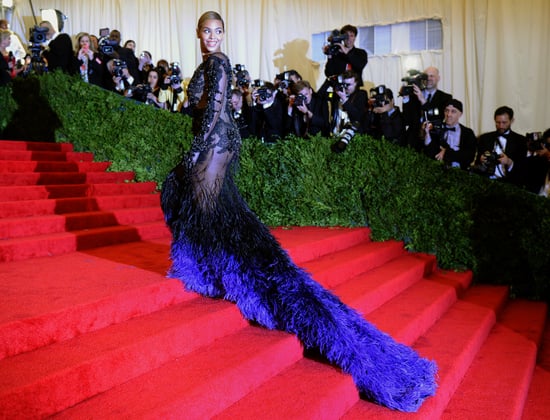 The Costume Institute Benefit at the Metropolitan Museum of Art is one of the year's most glamorous events, with arguably the most fashion-forward red carpet of all. And if you have ever gazed longingly at one of the fabulous gowns and wished that you could have it for yourself, Moda Operandi is offering the ultimate in instant gratification.
Designers ranging from young talent like Anthony Vaccarello and Wes Gordon to established names like Balmain and Nina Ricci have worked with Moda Operandi's Director of Ready-to-Wear Indre Rockefeller on a special Spotlight event launching on May 7, the day after the Met Gala, allowing consumers to buy the gowns they saw on May 6. Got that? You see a star (names sadly not be revealed until they hit the red carpet), you love her gown, and you get to buy it the next day.
And if you want to plan a few hours in advance for your sure-to-be major purchase, you can watch the live stream of the carpet starting at 7 p.m. ET on ModaOperandi.com, Vogue.com, Samsung.com/GalaxyS4/Punk, and MetMuseum.org. Stay tuned here for more details on the Met Gala.
Photo: Beyoncé at the 2012 Met Gala.