 Nothing is cuter than a bashful blogger, particularly when they have nothing to be bashful about. Shopalicious is a talented blogger with a beautifully designed site so naturally we find it endearing that she was nervous about our event.

Diane von Furstenberg just happens to be one of my absolute favorite designers -- but I was filled with trepidation nonetheless! What to wear? Would I trip and fall? What if I got there and couldn't decide what outfits to pick?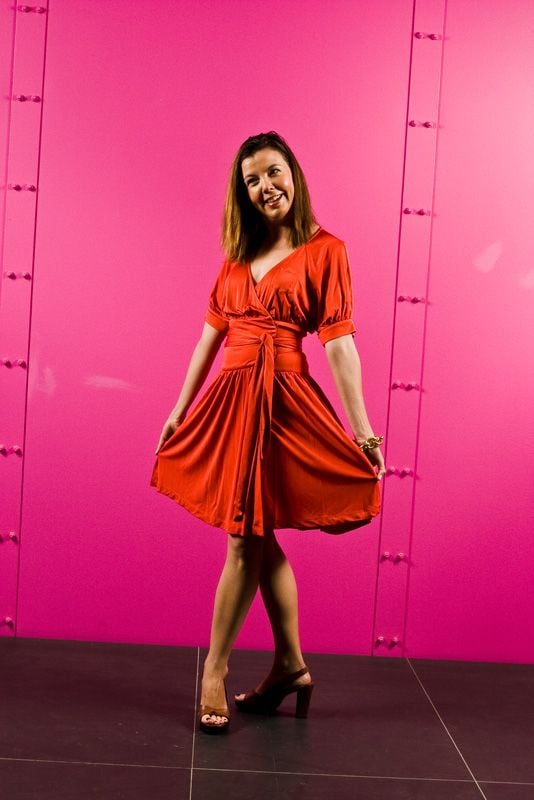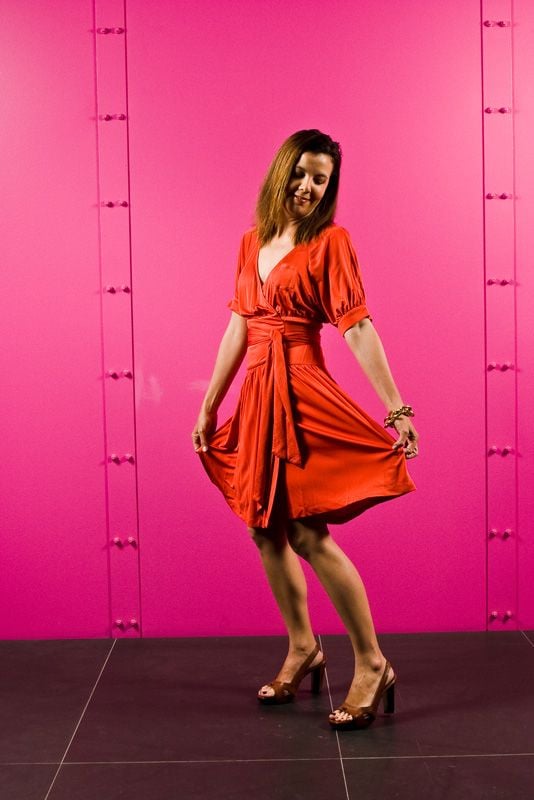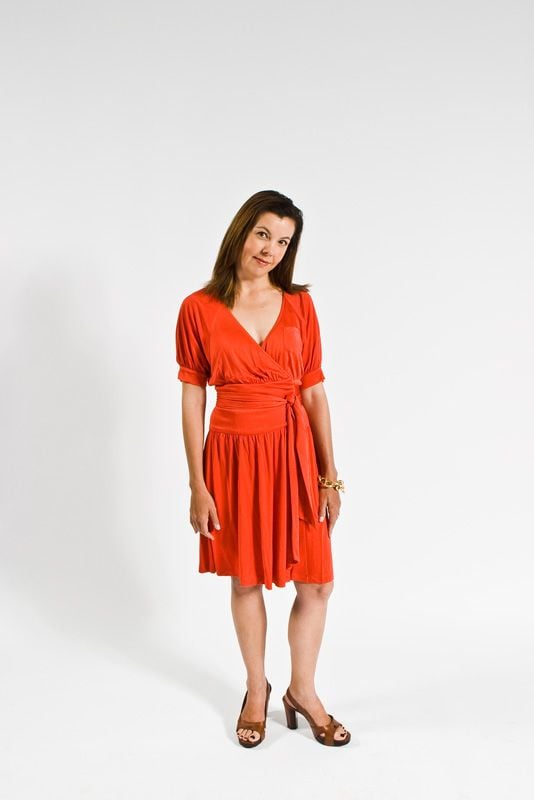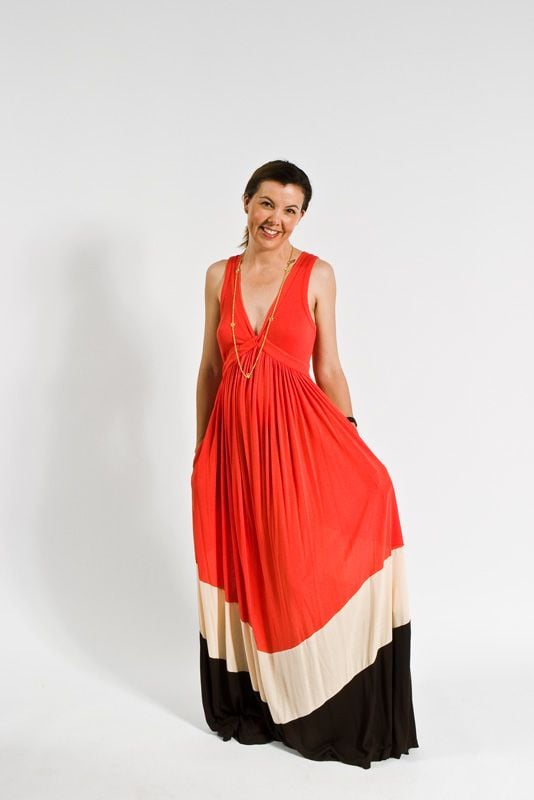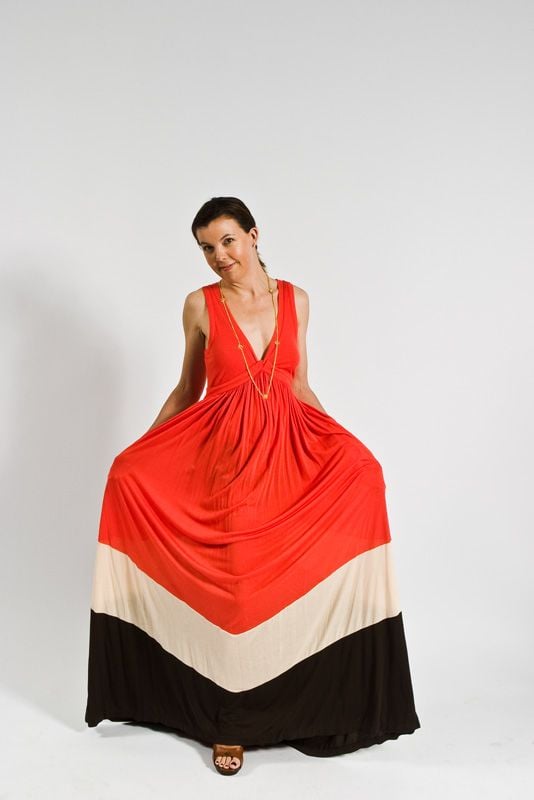 Clearly she had no trouble at all once she got started! She told the sales women that orange was one of her favorite colors and promptly pulled together a wardrobe of the sunny color. Our favorite was the extremely wearable Niue Wrap Dress. Another sign she didn't need to worry? Her second choice sold out on the DVF website within a day of her wearing it! Thankfully we were able to kind the Kiwana Maxi dress at another retailer.